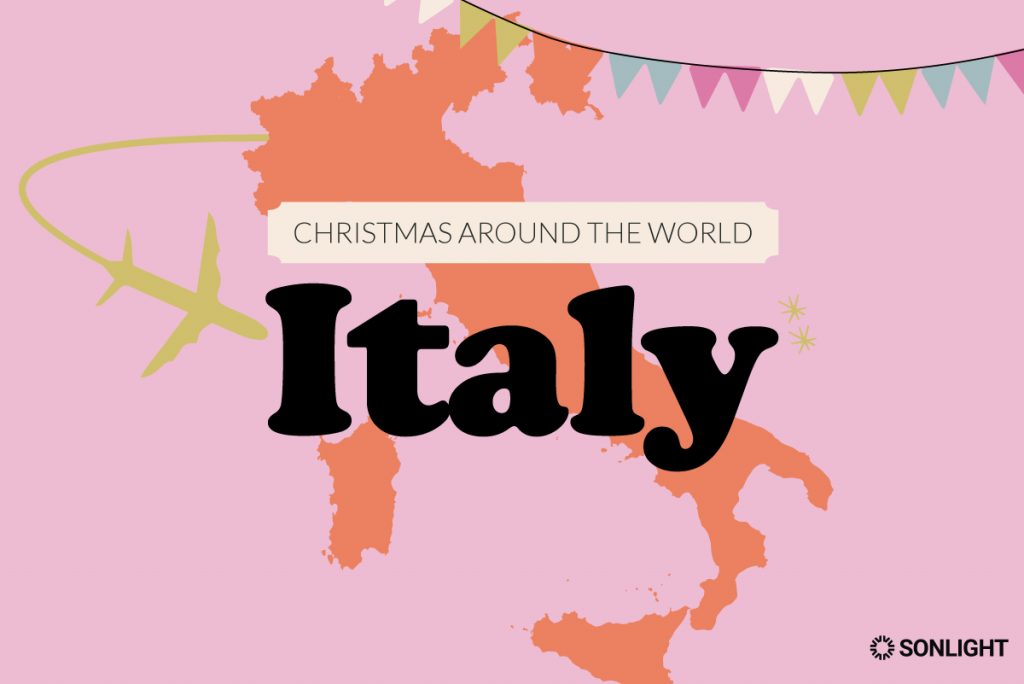 Christmas is one of the most beloved and widely celebrated holidays worldwide. It is a special time that brings joy and sparkle to our lives with feasting and special rituals, colorful decorations, and the exchanging of gifts. Traditions have developed around this holiday celebrating the birth of Jesus and
they have changed as they have crossed borders into other countries and over time.
Dive into Christmas Traditions in Italy below. Download Sonlight's Christmas Around the World ebook to explore Christmas traditions from 19 different countries around the world, including 6 of the 7 continents!
Explore Christmas Traditions in the Italy while listening to this episode of the InquisiKids podcast.

COMING SOON! Release date: December 8

Christmas Traditions in Italy
Italy is a very regional country because historically it was not a united nation but many little city states. Consequently, you find that traditions vary greatly from region to region. What is common in the north of Italy is not the same in the south and vice versa.
One tradition that is common throughout the country is the use of the nativity scene or presepio. The nativity scene is a central Christmas decoration in Italy. Families create elaborate presepi with figurines depicting the Holy Family, shepherds, angels, and various village characters. These nativity scenes are displayed in homes, churches, and public places, and they can be quite intricate and detailed. There is an entire street in the city of Naples with shops dedicated to these collectibles and there's even a museum devoted to these elaborate scenes. Learn more about these presepi on the InquisiKids podcast above, and to see one watch the video below.
In southern Italy and Sicily, people carry statues of the Holy Family through the streets, accompanied by music, and singing.
Italy has a unique gift-bringer called La Befana. She is an old woman who leaves gifts for children on the eve of the Epiphany (January 5). To learn more about this folktale, and why La Befana leaves gifts for children, listen to the InquisiKids podcast above.
The gift-bringer in Italy varies by region.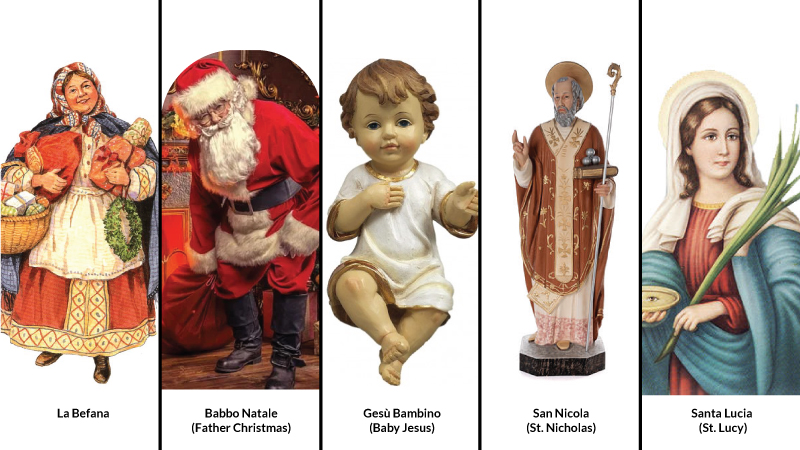 Babbo Natale (Father Christmas) is the most universally recognized gift-bringer in Italy, similar to Santa Claus.
In some parts of southern Italy, especially in the Campania region, Gesù Bambino (Baby Jesus) brings gifts to children.
In other southern regions such as Sicily and Puglia, San Nicola (St. Nicholas) is the gift-bringer.
Santa Lucia (St. Lucy) leaves gifts for children in Lombardy, Veneto, and other northern regions
The extent of Santa Lucia's role in gift-giving can vary from one region to another and even from one family to another within the same region. Santa Lucia's celebration often includes processions, parades, and traditional foods in addition to gift-giving. While she is not as universally recognized as Babbo Natale in Italy, her feast day and associated traditions hold significance in certain areas, and her story is a cherished part of Italian folklore.

Christmas Recipes in Italy
Italian Christmas traditions are a harmonious blend of religious customs and festive celebrations steeped in deep-rooted culture. Panettone and Pandoro are two traditional Italian Christmas cakes. Panettone is a sweet, fruit-filled bread, while Pandoro is a golden, star-shaped cake dusted with powdered sugar. Both are enjoyed during the holiday season and are often given as hostess gifts. Both can be found in specialty stores in the US.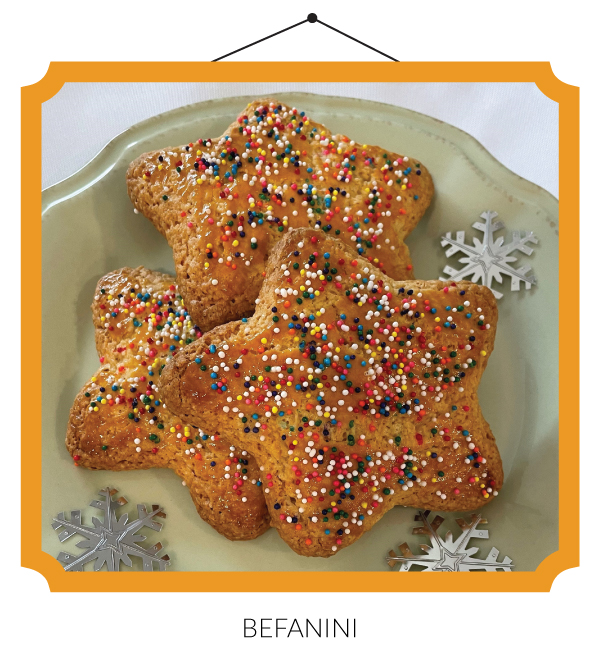 Add a new tradition to your holiday celebrations by making befanini cookies, a Tuscan specialty, for Epiphany, January 6!
Download a Christmas Playlist
Italian Christmas music traditions are deeply intertwined with the country's rich cultural heritage and religious significance. Traditional Italian carols, such as Tu scendi dalle stelle (You come down from the stars), Astro del Ciel (Silent Night), Venite Fedeli (Oh Come All Ye Faithful) and Gesù Bambino (Baby Jesus), resonate through homes, churches, and festive gatherings, filling the air with a sense of spirituality and joy. Check out Sonlight's Christmas Around the World Spotify playlist here to download Christmas music from Italy and around the world.
What is your favorite tradition to celebrate with your family around Christmastime?
From traditional festivities to unique customs, we hope these Italiantraditions add a rich diversity to your family celebrations during this joyous holiday. Download the complete Christmas Around the World ebook to infuse your holiday traditions with Christmas customs, recipes, and crafts from 19 countries around the world.
We'd love to hear more about the traditions you celebrate in your own home! Share your stories on your favorite social media outlet using #sonlightstories or comment below. Have a tradition you'd like to see added to this post? Let us know, by emailing us at main@sonlight.com.