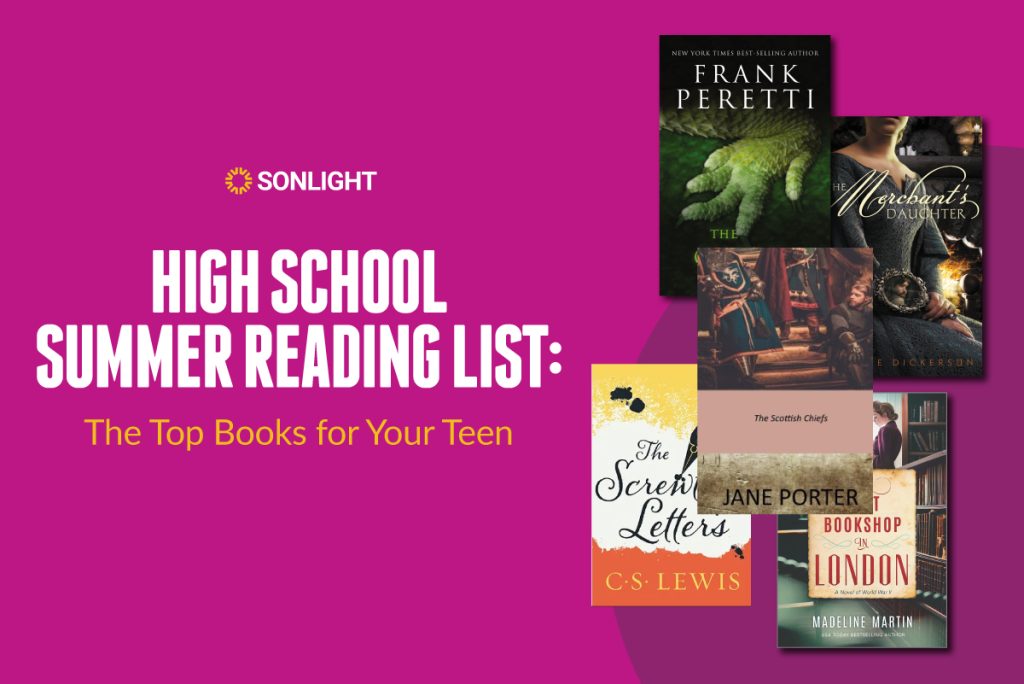 Summer is a perfect season to encourage reading in your home. If you are looking for the best way to help your high school student develop a love of reading, this ultimate guide to summer reading is a great place to start!
The Ultimate Summer Reading List For High School School Students
In an effort to curate a list of the very best titles for teens, we asked Sonlight families to share their favorite summer book recommendations. The following list was crowd sourced from other like-minded parents, all passionate about finding the very best books for high school summer reading.
Take a look at all the amazing books we have on our list and download a printable PDF copy below!
Titles that are part of a series are indicated with an asterik (*). See below for the complete list of series recommended by Sonlight families.
Sonlight Titles Recommended By Parents For Summer Reading
We know that exposure to rich and engaging stories is one of the best ways to help high school learners expand their knowledge. That's why it's no surprise that many of the titles parents recommended for summer reading are also a part of our literature based approach to high school learning. These wonderful books are woven into Sonlight's language arts programs, and are also available for summer reading options.
The Top Books Recommended By Parents Of High School Learners
This list of books includes the most highly recommended titles from parents homeschooling high schoolers.
Books Series For High School Summer Reading
The best way to encourage a reading practice in your home is to find an author or storyline that interests your child and encourage them to read more of it! These top books series were recommended by parents as well.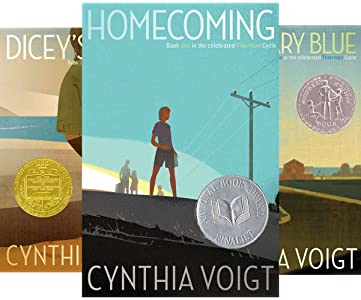 Summer Reading Matters!
There are many benefits to summer reading for all ages, especially high schoolers. Here are just a few:
Encouraging your high schooler to read throughout the summer is good for their academic achievement, to be sure. It is also a wonderful way to help them create their own lifelong passion for reading.
Looking for more than just high school books? Take a look at our complementary guides for elementary and middle school readers.
Track your summer reading progress with Sonlight's FREE Summer Reading Challenge Kit too!