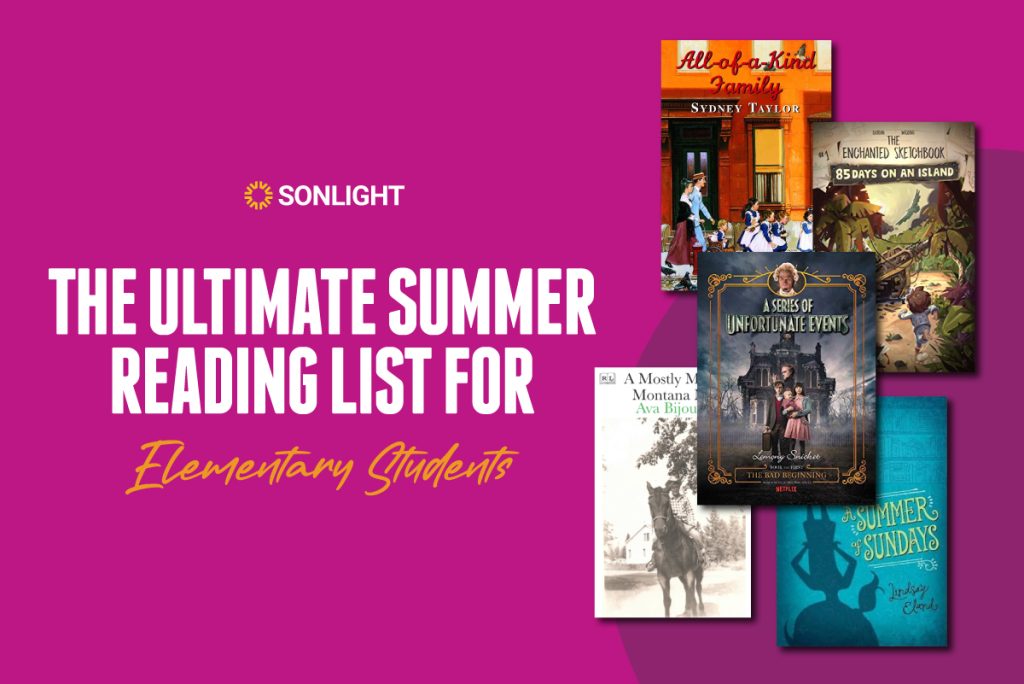 Summer is here and we have the ultimate summer reading list for your elementary learners. This carefully curated list of books has been personally recommended by Sonlight families as the best of the best! Take a look at the titles and get some tips for keeping your kids reading all summer long.
The Ultimate Summer Reading List For Elementary Students
As part of our literature spotlight this year, we asked Sonlight families to share their very best recommendations for summer books. The following titles were crowdsourced directly from other like-minded parents. As always, please be sure to examine the books yourself to ensure they are appropriate for your family's individual needs.
Take a look at all the amazing books we have on our list and download a printable PDF copy below!
Titles that are part of a series are indicated with an asterik (*). See below for the complete list of series recommended by Sonlight families.
Sonlight Titles Recommended By Parents For Summer Reading
We were thrilled to see that many of the parent-sourced titles are books that we recommend and study as part of our literature-based curriculum. These 25 recommended titles are among the very best for elementary-aged readers and many are recommended in our curriculum packages.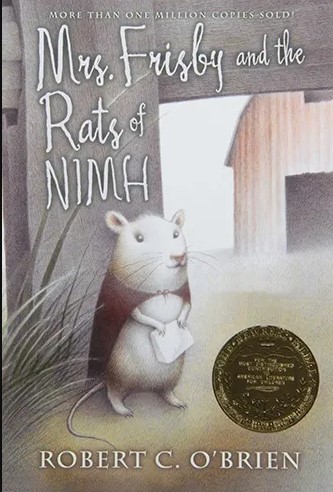 Mrs. Frisby and the Rats of Nimh took our family by storm—we could not put it down! The heroism! Oh, we loved it. My children, 9,7, and 6, were all as absorbed as I was. Absolutely perfect for a summer read!— B. Family Sonlighters
The Top Books Recommended By Parents Of Elementary Readers
In addition, these elementary-age books were repeatedly recommended by Sonlight parents.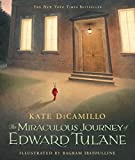 Top Book Series For Elementary Students
It's wonderful when your child finds an author they love. This is a list of the top multi-book series recommended by parents for sensational summer reading.
And the #1 most recommended books/series...
(Looking for Summer Reading Lists for older readers? Check out our Middle School and High School Guides.)
Keeping Your Children Interested In Reading Throughout The Summer
Here are some ideas to help keep your child engaged and reading all summer long:
Set a reading goal. This might be a specific number of books, a number of pages, or even just a target amount of time to read each day.
Make it fun. Make your family's approach to summer reading something enjoyable and fun. Going to the library, a special trip to the bookstore, or even reading aloud together can turn reading into a special event for your little one.
Create a habit of reading. One of best ways to keep your child reading is to make it automatic. Encourage your child to read every single day, even if it's just for a few minutes. Or, you may also set aside some time each day for family reading time.
Follow your child's interests. Finding books that correlate to your child's interests makes them that much more engaging.
Offer fun rewards. Small tokens of progress towards reading goals or special trips taken after finishing a book are a great way to encourage summer reading. For example, one Sonlight family went to visit the beach after reading a Who Would Win book about aquatic creatures.
By following these tips, you can help your child keep reading all summer long. Track your summer reading progress with Sonlight's FREE Summer Reading Challenge Kit too!