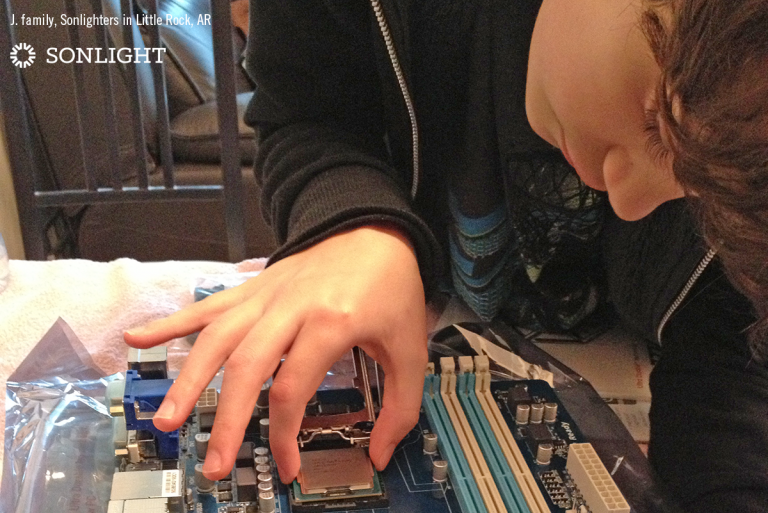 Parents needs summer vacation as much as their children! It's a time to relax and recover. But summer days are also a great time to squeeze in topics that might be neglected during the homeschool year—like life skills!
Homeschoolers joke about having a life skills day when they put aside the books to clean house or prepare for a big move. But there are plenty of life skills outside of cleaning and downsizing that often get overlooked in the favor of grammar, geography, and geology.
Try these out this summer! Each skill can be adjusted to give the children the amount of information and practice they need for their age.
Home Economics Life Skills for Kids
There are several areas included in home economics, any of which would make for fun summer learning.
Cooking and Baking Being adept in the kitchen is a great skill to prepare your children for adulthood, but it has the added benefit of being helpful to the whole family right now. Teach your child how to make meals and snacks this summer so they can take some of the meal preparation tasks off your to do list in the fall.
Nutrition Teaching your children about macro nutrients, vitamins, and the body's insulin response will empower children to take better care of themselves with healthy food choices.
Child Development Knowing how to feed, change, and entertain small children can help your students prepare for life as parents or find jobs in childcare such as babysitting.
Home Management Let kids peek behind the scenes of what it takes to manage a home: paying taxes, basic upkeep, deep cleaning skills, and household repairs are all necessary skills for future homeowners.
Sewing From making clothes for themselves or for their dolls, to replacing buttons and hemming pants, sewing is a life skill that lengthens the life of your clothes.
Auto Repair Life Skills for Kids
Basic automotive repairs are skills every driver should be aware of. By the age of 12 (sometimes sooner), children can start to do basic car maintenance.
Emergency Skills Teach your kids how to change a tire, how to safely jump-start a vehicle with a dead battery, how to contact AAA for roadside assistance, what to do in an accident, etc.
Basic Car Maintenance Children should be able to check tire pressure, add air to tires, check the oil levels, and refill the wiper fluid.
Emergency Preparedness Skills Children should know about car insurance and how to contact emergency services. They can learn how to stock and check an emergency kit, check the spare tire to make sure it's in good working condition, and regularly check to make sure emergency equipment (jack, jumper cables, etc) are in good working condition.
Vehicle Safety Teach your children what to do if their car starts smoking, steering stops working, or the engine stops while they are driving. Teach them how to respond if they get pulled over by a police officer and the need to always carry their license with them. Cell phone safety, dealing with friends who want to drive under the influence, what to do during a flood or blizzard, and road rage are all important to discuss.
Financial Life Skills for Kids
All children should learn how to handle money at some point. Saving money is a hard skill for some people to master, and budgeting confuses plenty of adults.
Budgeting Have your children help you with the household budget. Let them see how much you spend on different categories, and help them find ways to reduce costs in your household. Show them daily, weekly, monthly, and yearly expenses and how you keep track of when each needs to be paid.
Balancing a Bank Account Show them how to keep track of what's being spent and deducted. While balancing a checkbook might no longer be a needed skill, it is important to keep track of how much money is in your accounts to watch for mistakes and catch when accounts have been hacked.
Taxes From property taxes to sales taxes, the amount that goes to taxes is usually stunning to teens. Help them see how sales tax is calculated, when it applies, and the other types of taxes they may encounter as an adult.
Giving/Tithing Explain how your family gives money, how you decide who to give it to, and how much to give.
Gifting From birthday and Christmas funds to general generosity to strangers on the street, go over the importance of giving money as well as spending it.
Saving There are two categories to teach when it comes to saving money. The first is how to save money on expenses by comparison shopping and cutting costs through frugal choices. The second is putting money aside for emergencies or for special projects.
Credit Children need to be taught to use credit responsibly, to keep credit under control, and not to spend more than they can afford to repay. The younger they learn this skill, the better the chances they will have fewer credit issues as an adult. Teach them how a credit score is calculated and start working on building their own credit score when they are older teens.
Computer Life Skills for Kids
Children grow up as digital natives today, but that doesn't mean they know all these practical computer skills! For those who like to limit electronics, teaching these topics over the summer keeps screentime from being a distraction to their regular studies.
Typing Most children can learn to type in a few short weeks, making this a great skill to learn over the summer. A fun typing program can help whittle away the hottest hours of the summer and give them a skill to help them with their writing assignments over the rest of the year.
Creating Digital Documents Writing a paper, creating a poster, or making a spreadsheet are all simple yet valuable skills to teach.
Programming Many children love learning to code and program and will happily spend many hours teaching themselves with a few resources.
Research Teach your child how to safely and accurately research. Sonlight includes tips on how to research each time they assign a research writing assignment in their Language Arts programs, but good research can always be improved. Teach them how to use keywords to search up information, how to evaluate the quality of a site, how to compile research, and how to structure a bibliography.
Internet Safety Show your children how to protect themselves online, how to restrict information they put online, and how to identify sites and people who may be misrepresenting themselves.
Safety Life Skills for Kids
In addition to the forms of online safety mentioned above, there are many other aspects of personal safety that are easy to teach but important to know.
Identification Safety Teach your child to memorize their full name, their parents' full names, address, and phone number.
Vehicle Safety Know car seat and seat belt rules.
Water Safety Cover swimming and lifesaving skills; avoid running near water. Touch on boat safety.
Fire Safety Hold simple fire drills. Teach your children to keep low, stop drop and roll, and alternate exit routes.
Kitchen Safety Train your children how to use knives, how to put out kitchen fires, and how to use a fire extinguisher.
Stranger Safety Make sure your kinds know what to do if they get lost. Teach them some basic self-defense tactics and what to do if someone asks them to do something they shouldn't.
Body Safety Discuss good touch/bad touch and what to do if they ever feel uncomfortable about a touching situation.
Tornado Safety Teach your children how to identify the sound of a tornado siren and how to find a safe area.
Hurricane Safety Go over the difference between warnings and watches. Discuss your family's evacuation plan.
Allergy Safety Make sure kids know how to read food labels, how to use an EpiPen (epinephrine auto-injector), and when to call 911.
Physical Safety Teach basic first aid.
Survival Safety Go outdoors to learn how to build a fire, catch food, establish a clean water supply, and build a shelter.
Firearm Safety Instill in your children both the dangers of firearms and, as appropriate for your family and local culture, how to use firearms safely.
Secret Safety Discuss what secrets are okay to keep and which are not. Make sure children know when to tell parents secrets.
Many life skills can be taught in a short time period. Some need as little as twenty minutes, and others can be covered in a couple of days or a few weeks. Consider adding in a few life skills over the summer to help round out your child's education and give your children confidence in their ability to take care of themselves and meet any life challenges they face.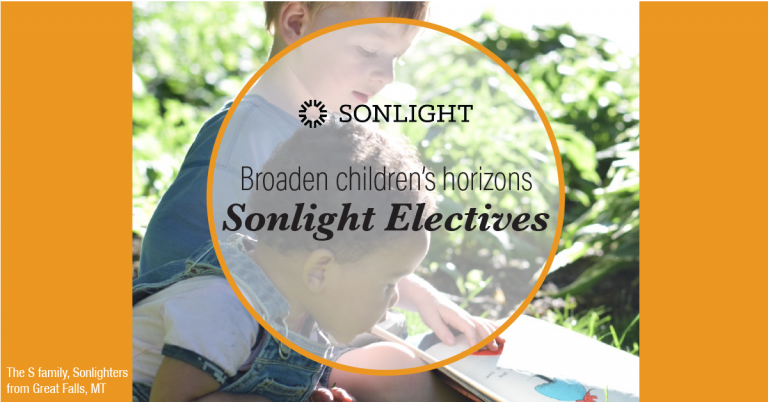 When looking for life skills resources, start with Sonlight Electives. They are carefully curated so you can trust they are the cream of the crop.