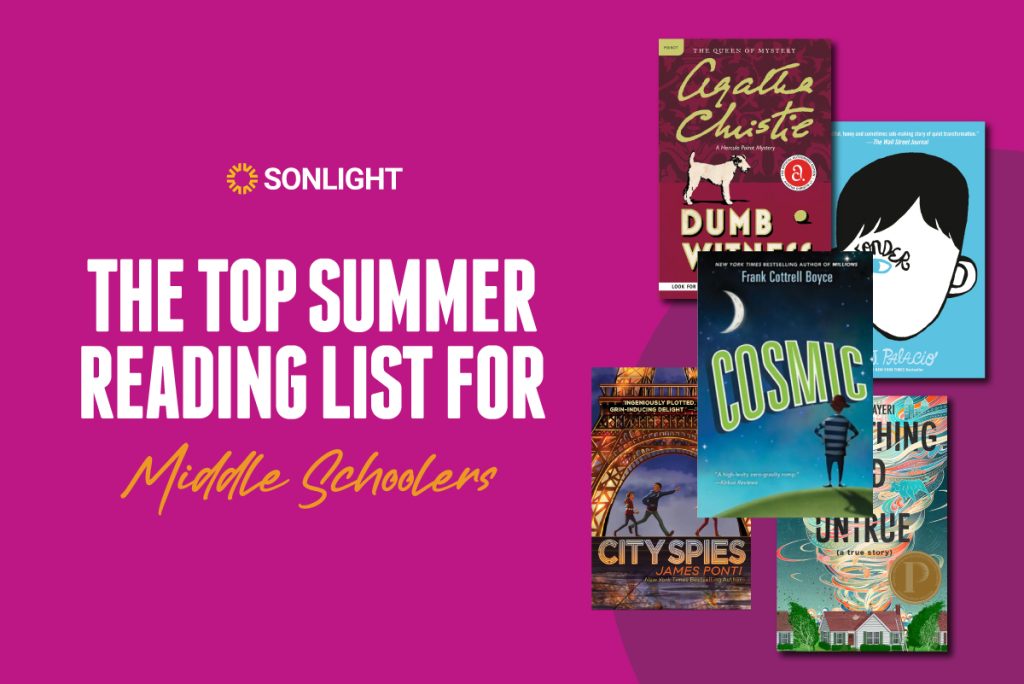 Summer is the perfect season to encourage reading in your home. If you are homeschooling a child in the middle years, this summer reading list for middle schoolers has everything you need for a wonderful summer of reading.
The Ultimate Summer Reading List For Middle School Students
This year, we asked Sonlight families to share all of their favorite books for summer reading. As always, please review any book recommendations yourself and confirm they are in-line with your family's beliefs and needs.
Take a look at all the amazing books we have on our list and download a printable PDF copy below!
Titles that are part of a series are indicated with an asterik (*). See below for the complete list of series recommended by Sonlight families.
Sonlight Titles Recommended By Parents For Summer Reading
Many of the top book recommendations from homeschooling parents were the very same titles we use as part of Sonlight's literature based approach to learning. It's no surprise that these highly recommended books are among the very best for middle school readers.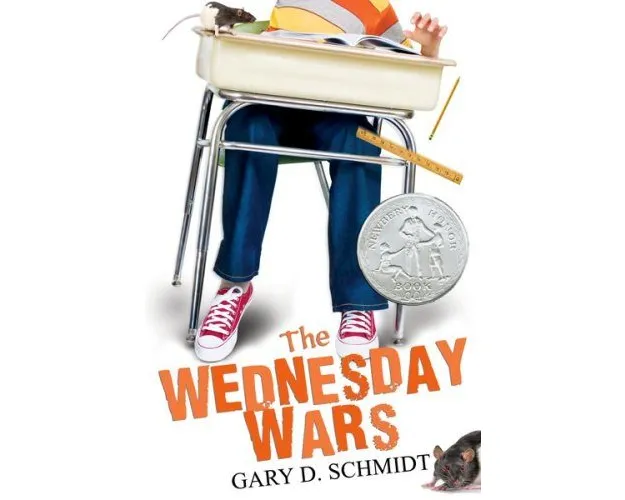 The Top Books Recommended By Parents Of Middle School Readers
These are just a few suggestions, of course. There are many great books out there to choose from, so find something that interests you and enjoy your summer reading!
This list of highly recommended titles has everything your middle schooler needs for a fabulous summer of reading.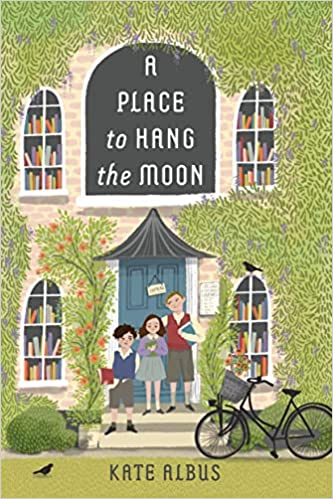 A Place to Hang the Moon is, by far, the best kids book I've read in a long time.— G. Family Sonlighters
Keeper of the Lost Cities is one of my favorite series of all time! It's action-packed with an incredible heroine, and full of heart amidst the epic cast of characters and jaw-dropping plot twists. It's 9 full books and a novella so far and still going, so it makes a great summer reading series for both boys and girls ages 10+ (but adults and teens can also enjoy it!) — M. Family Sonlighters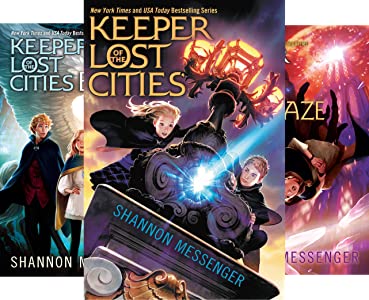 Book Series For Middle School Readers
Does your child have a favorite author? Summer is a great time to tackle an entire series. These multi-book series recommendations are perfect for your middle school reader.
And the #1 most recommended books/series for middle school students...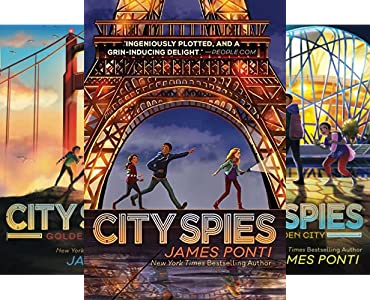 Make The Most Of Your Middle Schooler's Summer Reading
Now that you've selected some amazing books, here are some tips for making the most of your child's summer reading:
Set aside some time each day to read. Even if it's just for 30 minutes, making a commitment to read every day is a wonderful way to keep summer reading on track.
Find new places to comfortably read. This could be your child's favorite chair with a cozy blanket, at the beach, or in your backyard. Encourage your middle schooler to find a place that is all their own.
Help your child try new things. For example, if they always read read fiction, try encouraging them to try reading a non-fiction book this summer, or vice versa.
Schedule a regular trip to your local library. Your child will find new books to read, have access to reading clubs for kids, and can borrow audiobooks and e-books for summer reading.
Free summer reading programs are available online and in many commuities. Both for kids and adults, free summer reading programs are a great way to stay motivated all summer long!
There are are best recommendations for middle school summer reading. Looking for other ages as well? Check out our complementary guides for elementary and high school readers.