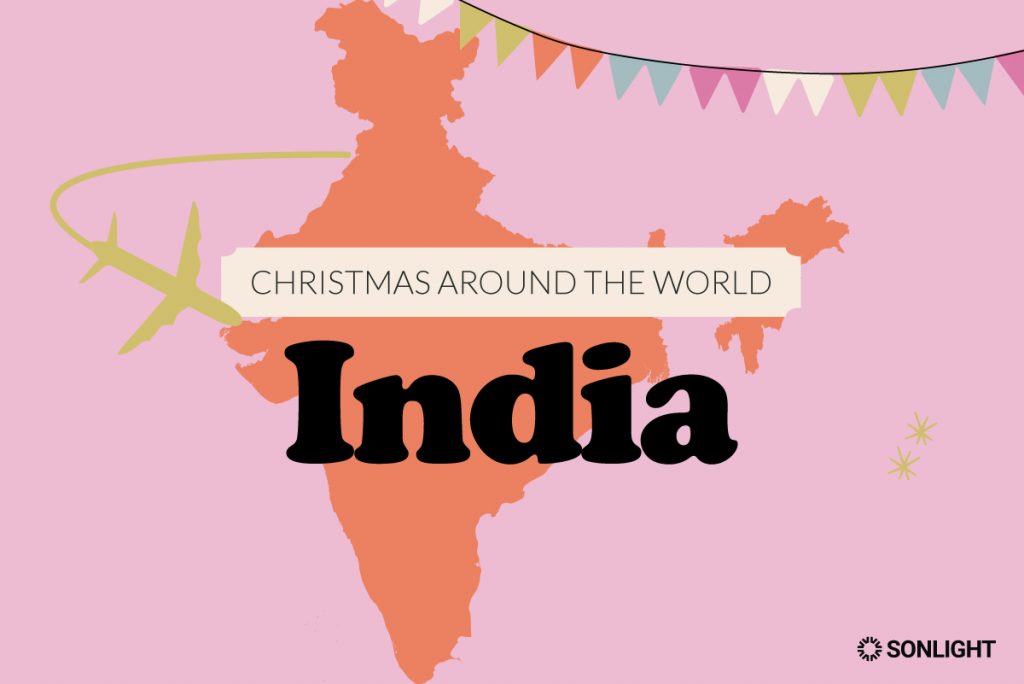 Christmas is one of the most beloved and widely celebrated holidays worldwide. It is a special time that brings joy and sparkle to our lives with feasting and special rituals, colorful decorations, and the exchanging of gifts. Traditions have developed around this holiday celebrating the birth of Jesus and
they have changed as they have crossed borders into other countries and over time.
Dive into Christmas Traditions in India below. Download Sonlight's Christmas Around the World ebook to explore Christmas traditions from 19 different countries around the world, including 6 of the 7 continents!
Explore Christmas Traditions in the India while listening to this episode of the InquisiKids podcast.

COMING SOON! Release date: December 20

Christmas Traditions in India
Only 2% of India is Christian but 25% of the State of Goa is. Consequently, this coastal state in southwestern India has a unique blend of Indian and Portuguese influences as a result of its colonial history. This fusion of cultures has resulted in some distinctive Christmas traditions. Midnight Mass, nativity scenes, and Christmas carols are popular practices. Goans take immense pride in creating intricate and beautifully detailed cribs, or nativity scenes. Many families and communities organize crib-making competitions, where they showcase their artistic skills and creativity.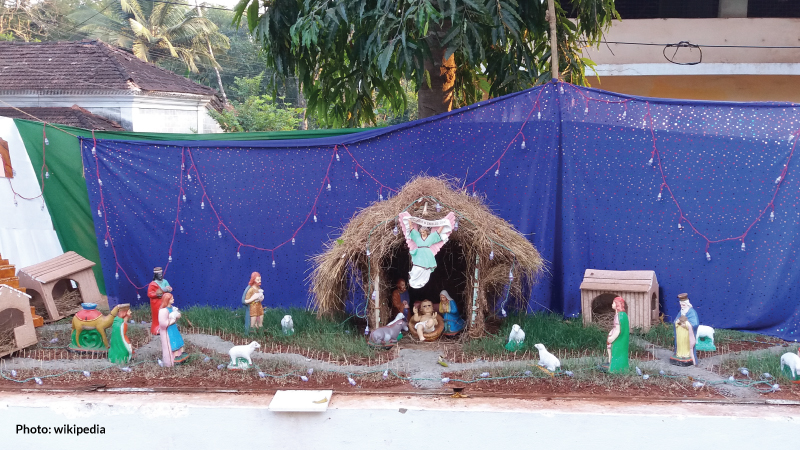 In coastal areas of Goa, beachside celebrations are common. People gather on the beaches to enjoy music, dance, and fireworks.
While the figure of Santa Claus is not as prominent in Goa as in some other parts of the world, some children receive gifts from Santa Claus, who is known as Papa Noel or Bom Vavaddo in Konkani.
Traditional Goan folk dances, such as the Dekhnni and the Corridinho, are performed at Christmas gatherings. These dances are characterized by colorful costumes and lively music.

Christmas Recipes in India
India celebrates Christmas with pomp, gaiety, and devotion. Christmas dinner is celebrated with a delightful fusion of flavors, reflecting the country's diverse culinary traditions and often features a mix of both traditional Western and regional Indian dishes. Roast meats, biryani (spiced rice with meat or vegetables), and rich curries are popular choices, alongside festive sweets like plum cake, rose cookies, and kulkuls.
The Indian state of Goa is renowned for its unique Christmas cuisine, featuring dishes like Sannas (steamed rice cakes) and Sorpotel (spiced pork stew).
Kuswar is a set of sweets and snacks made and exchanged by Christians in India during the Christmas season. The kuswar basket, tray, or platter has many sweets and savories, and each family customizes the contents. Some examples of kuswar include:
Kulkuls—a traditional Goan Christmas sweet that is deep-fried and coated in sugar.
Gulab Jamun—deep-fried milk solids soaked in sugar syrup.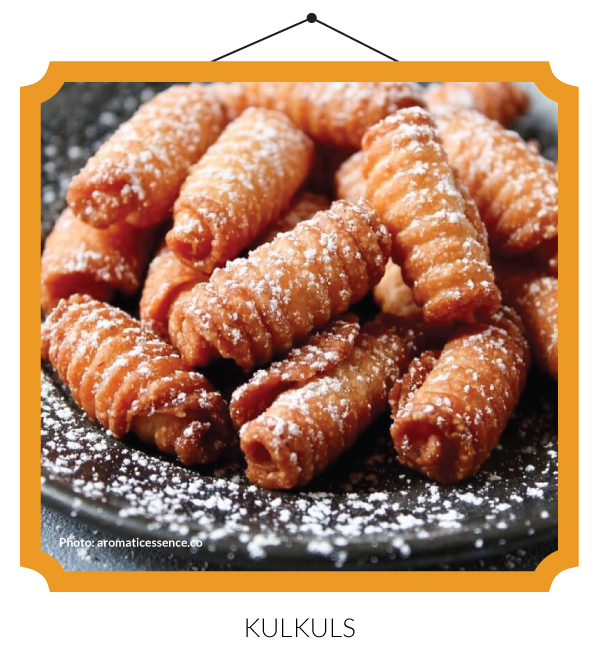 These desserts, often enjoyed with a cup of masala chai, represent the sweet and diverse tapestry of Indian Christmas traditions, adding a joyful and flavorful note to the festive season.
Download a Christmas Playlist
Check out Sonlight's Christmas Around the World Spotify playlist here to download Christmas music from India and around the world.
What is your favorite tradition to celebrate with your family around Christmastime?
From traditional festivities to unique customs, we hope these Indian traditions add a rich diversity to your family celebrations during this joyous holiday. Download the complete Christmas Around the World ebook to infuse your holiday traditions with Christmas customs, recipes, and crafts from 19 countries around the world.
We'd love to hear more about the traditions you celebrate in your own home! Share your stories on your favorite social media outlet using #sonlightstories or comment below. Have a tradition you'd like to see added to this post? Let us know, by emailing us at main@sonlight.com.