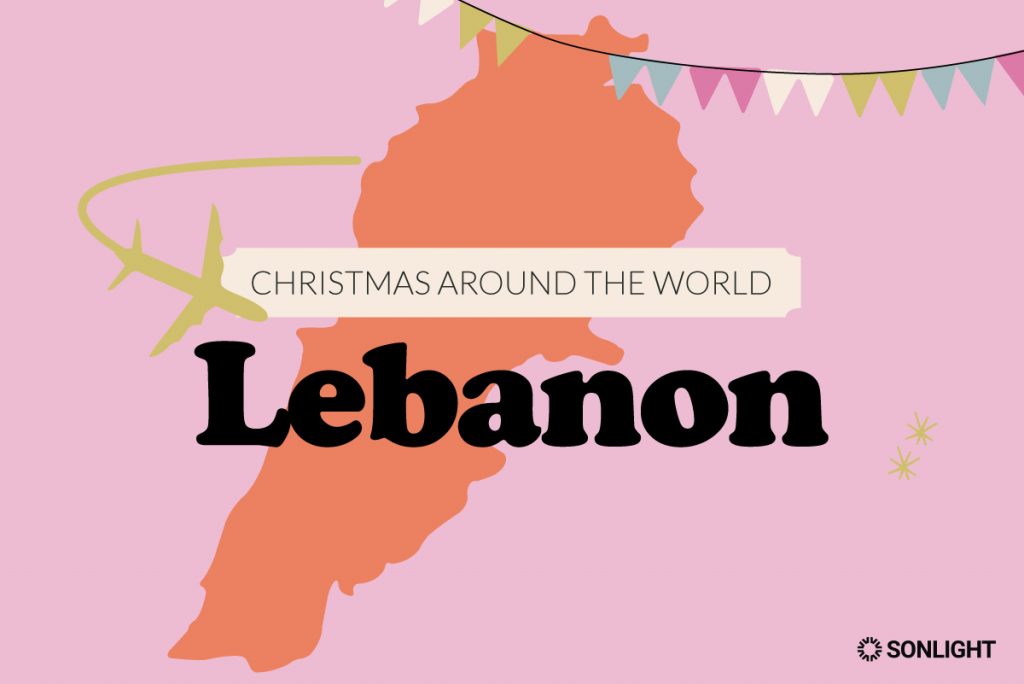 Christmas is one of the most beloved and widely celebrated holidays worldwide. It is a special time that brings joy and sparkle to our lives with feasting and special rituals, colorful decorations, and the exchanging of gifts. Traditions have developed around this holiday celebrating the birth of Jesus and
they have changed as they have crossed borders into other countries and over time.
Dive into Christmas Traditions in Lebanon below. Download Sonlight's Christmas Around the World ebook to explore Christmas traditions from 19 different countries around the world, including 6 of the 7 continents!
Explore Christmas Traditions in the Lebanon while listening to this episode of the InquisiKids podcast.

COMING SOON! Release date: December 19

Christmas Traditions in Lebanon
Lebanon has a significant Christian population, and Christmas is an important holiday in this country. However, it has a diverse religious population, so people celebrate Christmas with a mix of traditions.
While gift-giving is practiced in many Lebanese households, the emphasis on gift-bringers like Santa
Claus varies. In some areas with Christian majorities, children may expect gifts from Baba
Noël (Santa Claus), while in others, the focus may be more on family gatherings, Midnight Mass, and traditional festive meals.
Christmas is celebrated on January 7th by Christians in Lebanon with church services.
Nativity scenes and Christmas markets are popular, and Christmas lights and decorations are used to decorate homes and balconies. Christmas is a time for charitable activities in Lebanon where
organizations and individuals engage in acts of kindness and giving to help those in need during the
holiday season.

Christmas Recipes in Lebanon
Lebanese families often gather for a special Christmas Eve dinner, which may include traditional dishes like roast lamb, kibbeh (a type of meat croquette), stuffed grape leaves, mezze plates of hummus and beet and tahini salad and a variety of sweets.
Among the cherished sweets is Ma'amoul, a delicate shortbread-like cookie stuffed with dates, or a mix of nuts and sugar and shaped with decorative molds. Another favorite is Knafeh, a sweet and crunchy pastry made with shredded phyllo dough, stuffed with a gooey layer of cheese or semolina, and soaked in fragrant rose or orange blossom water. Baklava is also a staple, featuring layers of flaky pastry, nuts, and sweet syrup. Atayef is another cherished addition to the Lebanese Christmas dinner. These small, folded pancakes are stuffed with sweet cheese or nuts and then fried or baked.
Due to its relationship with France, some families enjoy a bûche de Noël for dessert.
In traditional Lebanese homes, Christmas dinner is never complete without a cup of meghleh. It is a fine rice pudding cooked with sugar and several spices (especially cinnamon) and decorated with layers of coconut powder, almonds, walnuts, and dried raisins.
Try adding one of these sweet and aromatic delights to your Christmas celebrations this year with the recipes below!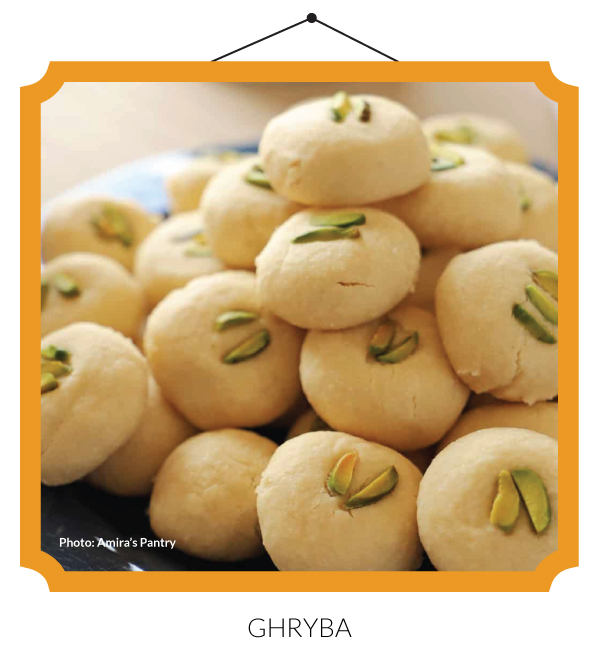 Download a Christmas Playlist
Check out Sonlight's Christmas Around the World Spotify playlist here to download Christmas music from Lebanon and around the world. Some popular Lebanese Christmas songs are Lay-let Eid (to the tune of Jingle Bells), Dawe b Layali Saeeda (to the tune of Gloria, In Excelsis Deo), and Hallelujah.
What is your favorite tradition to celebrate with your family around Christmastime?
From traditional festivities to unique customs, we hope these Lebanese traditions add a rich diversity to your family celebrations during this joyous holiday. Download the complete Christmas Around the World ebook to infuse your holiday traditions with Christmas customs, recipes, and crafts from 19 countries around the world.
We'd love to hear more about the traditions you celebrate in your own home! Share your stories on your favorite social media outlet using #sonlightstories or comment below. Have a tradition you'd like to see added to this post? Let us know, by emailing us at main@sonlight.com.