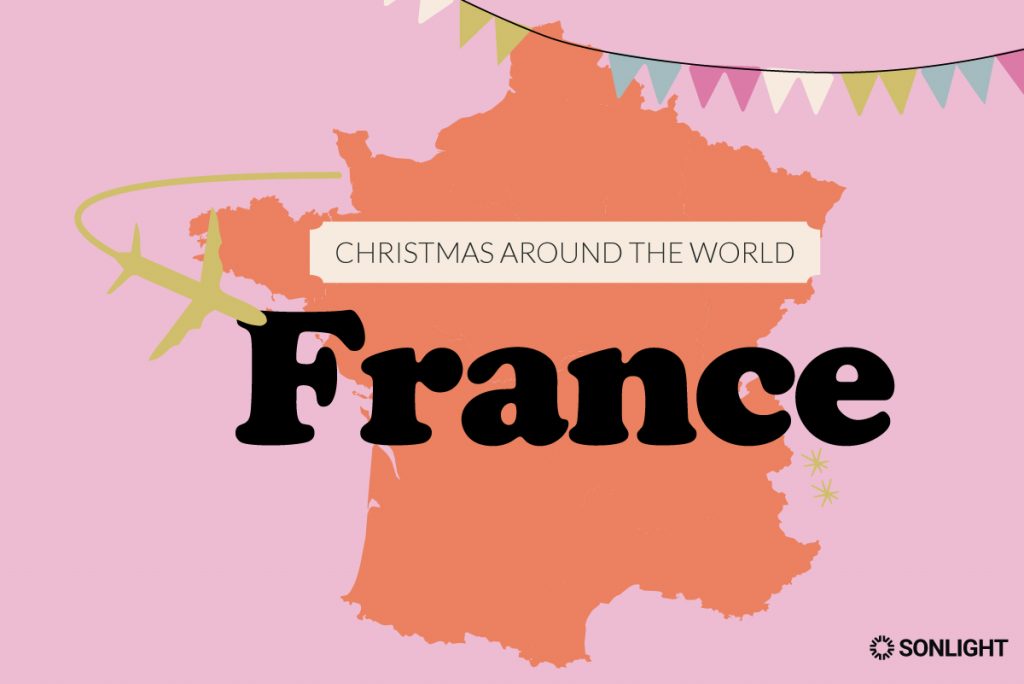 Christmas is one of the most beloved and widely celebrated holidays worldwide. It is a special time that brings joy and sparkle to our lives with feasting and special rituals, colorful decorations, and the exchanging of gifts. Traditions have developed around this holiday celebrating the birth of Jesus and
they have changed as they have crossed borders into other countries and over time.
Dive into Christmas Traditions in France below. Download Sonlight's Christmas Around the World ebook to explore Christmas traditions from 19 different countries around the world, including 6 of the 7 continents!
Explore Christmas Traditions in the France while listening to this episode of the InquisiKids podcast.

COMING SOON! Release date: December 7

Christmas Traditions in France
France shares many similar traditions with its European neighbors such as using Advent calendars and lighting Advent candles in a wreath to count down the days until Christmas.
A Nativity scene, called a crèche, is a very common Christmas decoration in French homes and churches and includes all kinds of figures called santons ("little saints").
Christmas markets are called Marchés de Noël and are a popular way to shop for holiday treats, gifts, and crafts. A famous one is in Strasbourg.
It is common to exchange gifts and attend Midnight Mass in beautifully decorated old churches on Christmas Eve. Some families exchange gifts on Christmas Eve while others do so on Christmas Day. Well-behaved children receive gifts from Père Noël (Father Christmas).
Some traditions that are special to the French people revolve around food. The first is the Réveillon, which is a Christmas Eve feast featuring dishes like foie gras, oysters, and roast meats, accompanied by wine and Champagne. The second is the Bûche de Noël (Yule Log) which is the traditional Christmas dessert served as the grand finale to the Réveillon. It is a sponge cake, layered with creamy fillings, and frosted with a chocolate buttercream made to resemble a log. It has a bark-like texture and sometimes even has (candy) mushrooms "growing" on it. Want to try making one? (Or you might just enjoy seeing how one is made!)

Christmas Recipes in France
Réveillon is a cherished Christmas tradition in France. This festive meal, enjoyed on Christmas Eve, typically features an elaborate spread of culinary delights, including roasted meats, seafood, and a variety of regional specialties. Réveillon is known for its emphasis on decadent, multi-course dining, often culminating in a grand dessert like the bûche de Noël, a Yule log-shaped cake. The Réveillon is a time for families and friends to come together, exchange gifts, and celebrate the holiday spirit, creating an atmosphere of warmth and togetherness that is at the heart of French Christmas traditions.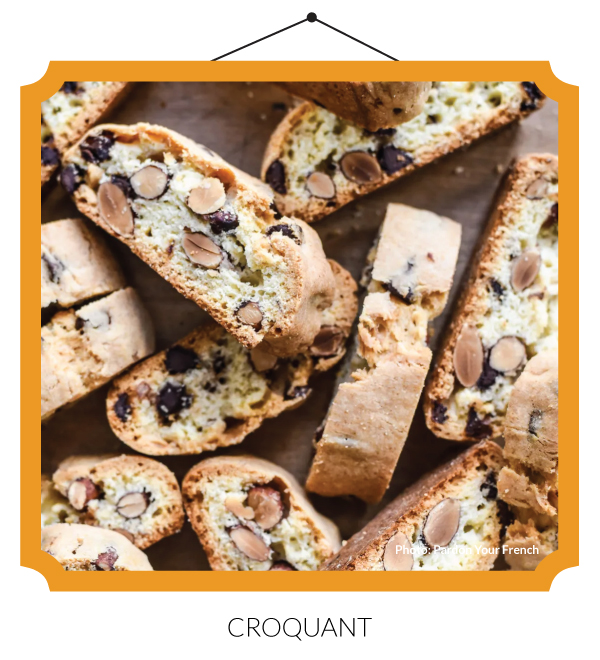 Add a new French recipe to your collection with the recipe below!
Download a Christmas Playlist
French Christmas music traditions are steeped in centuries of history and exude a sense of timeless elegance and holiday charm. The French are renowned for their carols, or les chants de Noël, with classics like Petit Papa Noël (Little Father Christmas), Minuit, chrétiens (O Holy Night), and Il est né, le divin enfant (He is born, the divine child) being beloved staples. Check out Sonlight's Christmas Around the World Spotify playlist here to download Christmas music from France and around the world.
What is your favorite tradition to celebrate with your family around Christmastime?
From traditional festivities to unique customs, we hope these French traditions add a rich diversity to your family celebrations during this joyous holiday. Download the complete Christmas Around the World ebook to infuse your holiday traditions with Christmas customs, recipes, and crafts from 19 countries around the world.
We'd love to hear more about the traditions you celebrate in your own home! Share your stories on your favorite social media outlet using #sonlightstories or comment below. Have a tradition you'd like to see added to this post? Let us know, by emailing us at main@sonlight.com.