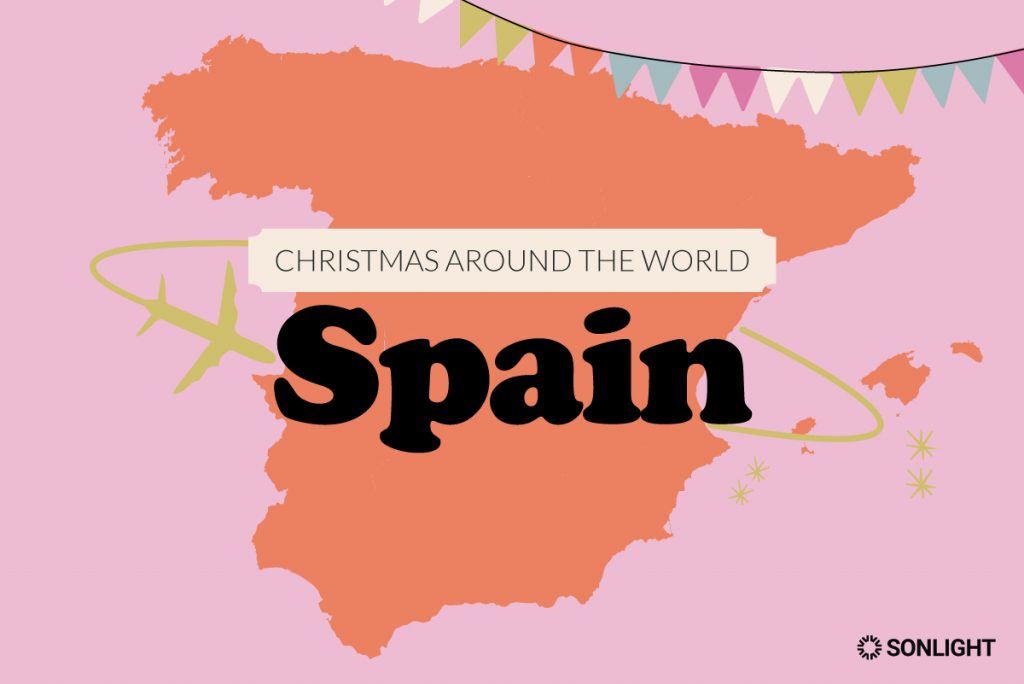 Christmas is one of the most beloved and widely celebrated holidays worldwide. It is a special time that brings joy and sparkle to our lives with feasting and special rituals, colorful decorations, and the exchanging of gifts. Traditions have developed around this holiday celebrating the birth of Jesus and
they have changed as they have crossed borders into other countries and over time.
Dive into Christmas Traditions in Spain below. Download Sonlight's Christmas Around the World ebook to explore Christmas traditions from 19 different countries around the world, including 6 of the 7 continents!
Explore Christmas Traditions in the Spain while listening to this episode of the InquisiKids podcast.

COMING SOON! Release date: December 11

Christmas Traditions in Spain
Although Spain has a diversity of Christmas traditions that vary from one region to another, some well-known customs and celebrations are widely observed across the country. One of the most prominent Christmas traditions in Spain is celebrating Nochebuena (Christmas Eve) over an elaborate meal of roast lamb, seafood, and a variety of traditional sweets. Many Spaniards also attend Midnight Mass.
On December 22nd, Spain holds one of the oldest, world-famous Christmas Lottery, known as El Gordo (The Fat One). The draw is a major event in Spain with people gathering to watch the live broadcast.
Elaborate Nativity scenes, called belenes, often include not only the Holy Family but also extensive representations of local life, featuring figurines of everyday people, animals, and miniature landscapes.
January 6th, known as Día de los Reyes (Three Kings' Day, known elsewhere as Epiphany), is a significant day for gift-giving in Spain. According to tradition, the Three Wise Men bring gifts to children. Parades that feature the Three Wise Men are held across the country, and children leave their shoes out on the night of January 5th to receive gifts.

Christmas Recipes in Spain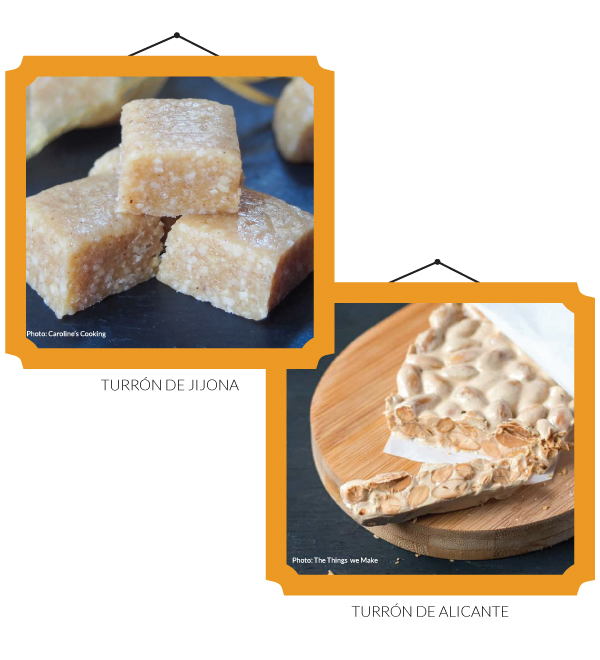 The holiday season in Spain goes from Christmas Eve to January 6th. It is incredibly celebratory with a never-ending abundance of food and cheer. Two popular Christmas treats during the season are Turrón and Mantecados. Turrón is probably the most emblematic Christmas sweet in Spain. It is a type of nougat. Add these beloved traditions to your Christmastime celebrations and try a new recipe below!
Download a Christmas Playlist
Spain's Christmas music traditions are rich and diverse, combining both religious and festive elements. Traditional Spanish carols, known as villancicos, are an essential part of the holiday season, with classics like Campana sobre campana (Bell on bell), Noche de Paz (Silent Night) and Fum, fum, fum being sung by choirs and families alike. The country's unique instrument, the tambourine, often accompanies these songs, adding a distinct rhythm to the music. Check out Sonlight's Christmas Around the World Spotify playlist here to download Christmas music from Spain and around the world.
What is your favorite tradition to celebrate with your family around Christmastime?
From traditional festivities to unique customs, we hope these Spanish traditions add a rich diversity to your family celebrations during this joyous holiday. Download the complete Christmas Around the World ebook to infuse your holiday traditions with Christmas customs, recipes, and crafts from 19 countries around the world.
We'd love to hear more about the traditions you celebrate in your own home! Share your stories on your favorite social media outlet using #sonlightstories or comment below. Have a tradition you'd like to see added to this post? Let us know, by emailing us at main@sonlight.com.