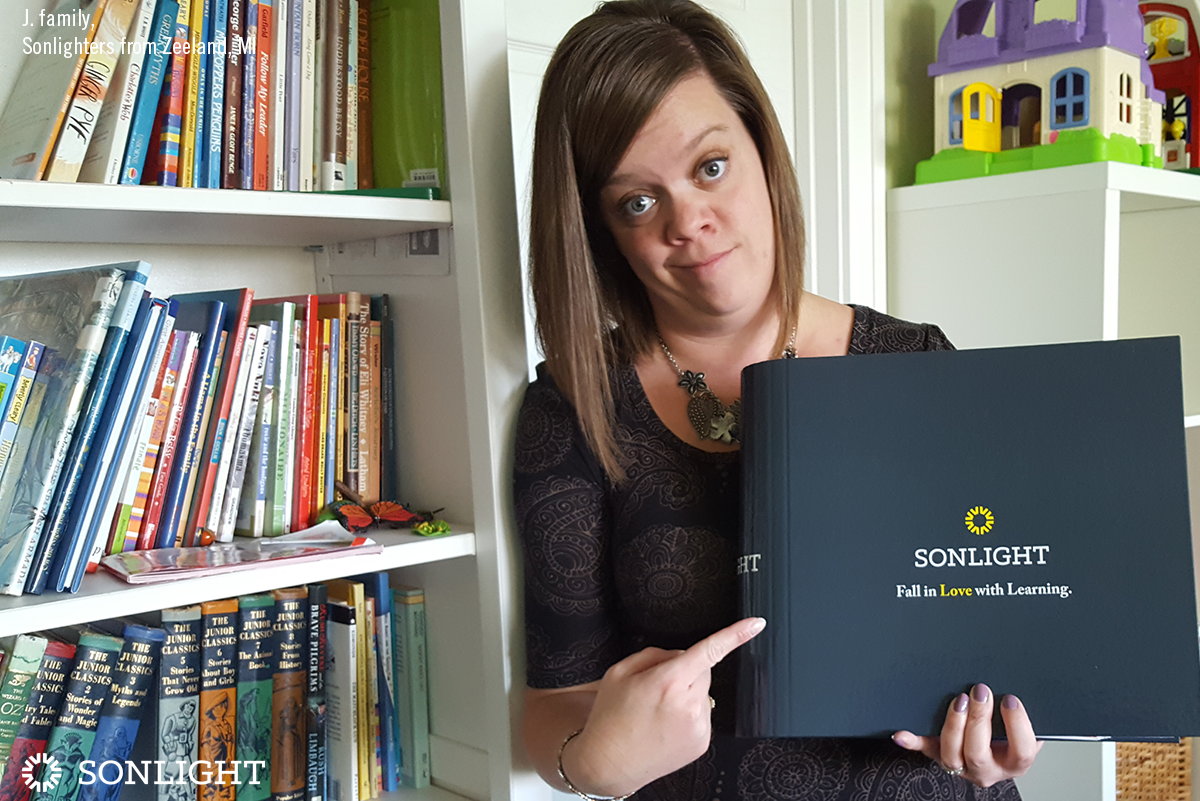 Every once in awhile we have one of those years where we fall behind schedule in homeschool. Just kidding! We fall behind schedule at least a few times every year. Usually I get a head start by beginning school in August; however, this year in an effort to enjoy summer a bit longer, I postponed our back to school date for mid-September after enjoying our family vacation. That choice turned out to be a huge mistake.
Hurricane Irma gave us an obvious aversion to the idea of flying to our destination the same morning Irma pounded through Orlando, FL. We love adventure, but that was too much adventure for us. So the vacation was delayed.
By the time we arrived home from our adventure and started school, Week 1 was glaring at me through the very last calendar pages of September. Much to this Type A mama's dismay, I was already suppressing anxiety over our late start and feeling behind schedule. "Breathe in. Breathe out," I told myself.
On top of a late start, our first few weeks of school were just plain rough!
Little Brave would not be quiet during morning time.
Wild Little Girl's letters were starting out as giant, wild scribbles.
Tenderhearted Boy wanted more work than I could give him.
Dreaming Daughter was spending her history reading time doing exactly that—dreaming. Civil War? Was that in 1774? When they fought the British?
Oh, Lord, help me.
Within two weeks I feared if we continued at this pace we might get through half of our curriculum over the course of our 36-week school year. I was used to doing catch up after the holidays or mid-spring, but this rough and late start was not something I was used to!
I wallowed in a bit of defeat, and then I got a grip and started coming up with a plan. Here are the ways I managed to gain traction and catch up on my homeschool schedule.
1. Use Audiobooks
If, like me, you are balancing two History / Bible / Literature (HBL) schedules at the same time, you may find audiobooks a schedule saver. I alternate a Read-Aloud from each HBL to enjoy in audiobook format. It is much easier to catch up on other subjects when I'm not reading aloud for over an hour a day. As a bonus, sometimes we listen in the car as well.
2. Double a Subject Each Day
This tip is easy. Instead of doing one day's assignment, we cover two. I rotate through the subjects where we are lagging so this isn't a huge burden every day. So for example, on Day 1 we do two History assignments. On Day 2 we cover 2 Science assignments. On Day 3 we check off two Vocabulary lessons. This methods helps us make slow but steady progress without overwhelming me or my children.
3. Throw A Big Subject Party
This solution works out especially well for Science. We set aside an afternoon when we knock out an entire week of lessons. I call it a Science party and shorten the lessons a bit. Adding a fun game or activity and a warm pan of brownies with hot chocolate usually helps to motivate my kiddos.
4. Plan to Skip School Breaks
This is always a time saver for my family because we live in a state with serious winters! When my kids' friends have a snow day off from school, we go ahead with school anyway, saving our day off for a sun day later in the spring when we are back on track with our 36-week schedule.
5. Skip Lessons
The wonderful thing about Sonlight is that it gives plenty of resources on any topic you are studying! For example, in HBL B, you may read about Vikings in 3 or 4 different books.
One way to catch up is to look at the schedule, decide you've read enough about Vikings and move on! It is okay not to do it all! In the Instructor's Guide, we are given the freedom to skip assignments, but we need to actually do it! I've learned to be okay with not checking every single box.
6. Read on Weekends
When reading aloud is something we struggle to keep up with, we add extra reading to bedtime on the weekends. If Dad can help out here, all the better!
7. Assign Homework for Evenings
As homeschoolers we revel in the freedom not to have our kids doing homework at night, am I right? However we don't need to have such an aversion to the idea that we miss a good opportunity to catch up if we fall behind. I have found evenings are an ideal time to get extra school work done. My husband occupies the baby while I offer the older children one-on-one teaching.
If you find yourself falling behind schedule in homeschool like I so often do, I hope some of these ideas help you catch up! Don't underestimate the power of momentum! Once you decide what way of recovering your year works best for your family, set your plan in motion and the progress will feel really good.
If you have other solutions for catching up when you are behind in your Instructor's Guide, please share them in the comments!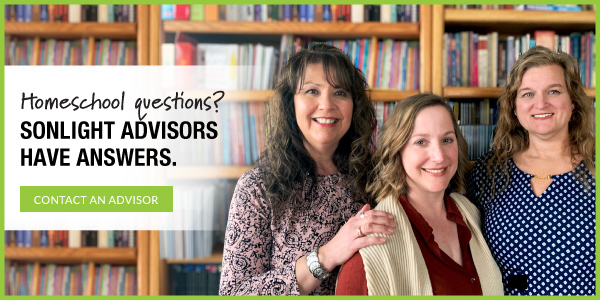 If you need help making your schedule work for you, we have experienced homeschooling moms who would love to talk to you. Click here to connect with your homeschool consultant.