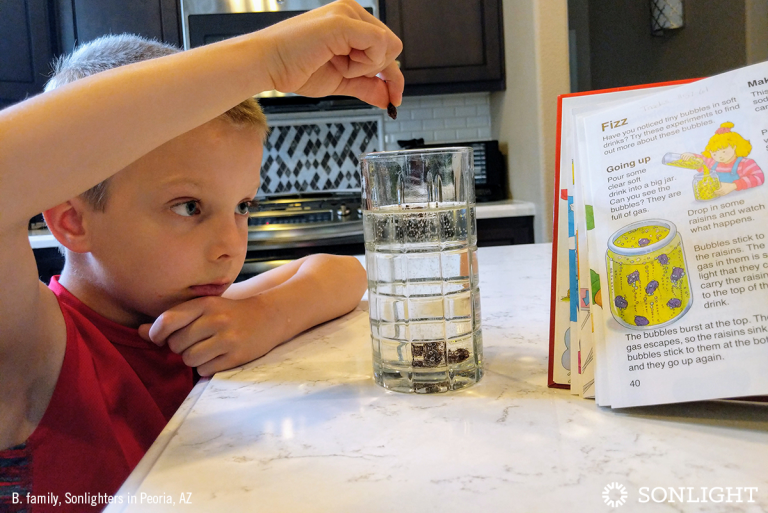 Do you want to enrich and refresh your child this summer? Many families in my hometown turn to day camps—from Computer Programming Camp to Ninja Warrior Camp—as a way to fill their children's summer days with fun and learning. I've signed my children up for 2 weeks of incredible day camps, but after a while, those day camps get expensive! Not to mention that packing lunches, applying sunscreen, and getting out the door by 8:30 every morning can make summer feel frazzled and hectic instead of slow and restful.
When it comes to summer, I prefer most of our days to be spent lolling about at home, exploring, day-dreaming, playing, and reading. Of course, the lazy days of summer have their beauty, but they also have their chaos.
Choose a Theme for Your DIY Summer Camp at Home
Even in the summer, my kids need a bit of direction, and I want to guide them toward constructive activities. So I've been brainstorming themes for DIY summer camps at home to add just enough structure to make summer, enriching, refreshing, and affordable.
1. Camp Fun, Fun, Fun!
I happen to believe that knowing how to create good, clean fun is a life skill. I want my children to be well-exercised in the pleasant and generous art of play. In this summer camp at home, explore activities, skits, juggling, jokes, and magic tricks. Check out these resources:
2. Creative Cooking Camp
Just because it's called camp doesn't mean the food has to taste like a day-old brown bag lunch. Don your aprons and get cooking together with this DIY summer camp theme. A cookbook like Good Housekeeping Kids Cook! will help your child prepare mac n' cheese, lasagna, salads, smoothies, burgers, cakes, and more! (Bonus idea: If you allow screen time, consider watching Chopped Junior or Food Network Star Kids.)
Be sure to check out these award-winning cookbooks for kids too:
3. On Your Mark, Get Set, Go Camp
Plan a week full of fitness games that will strengthen your bodies as well as your friendships with this P.E.-based camp theme. In Homeschool Family Fitness, you'll learn games like Speedy Soccer, Frisbee Football, Deck Tennis, Cops and Robbers, and dozens more. You'll also learn the correct techniques for walking and running, rhythm activities, basketball free throws, and football punts.
4. Build It Camp
Pull out a different building toy each day of Build It Camp:
wooden blocks
bristle blocks
LEGO
You'll be stimulating your child's brain with STEM skills all while having fun. In the afternoon, snuggle up the couch and read a chapter in Engineer Academy for more inspiration!
5. Awesome Artist Camp
For one full week, keep the art supplies in sight and don't worry about cleaning up at the end of the day. Each morning, explore an art project with your child. Take a look at these goodies:
6. Simply Sewing Camp
If you have a child who is interested in textiles, sewing, or crafting, The Usborne Children's Sewing Kit is just the thing for your Simply Sewing Camp. It has everything you need to sew, stuff and decorate 7 adorable felt animals: all the sewing, stuffing, and decorating, the felt shapes, along with pins and needles, buttons and thread. The accompanying 32-page book provides simple, step-by-step instructions, along with video clips with sewing tips and techniques for additional support. Your kids will end the week with completed crafts and a valuable life skill, too!
Usborne's Embroidery Kit: Flamingo is another comprehensive kit with step-by-step instructions. Kids will love learning the joy of embroidery and have a lovely piece of artwork to display when they are finished!
7. Chess Club Camp
My kids would love a camp in which we played chess each day. Maybe we could make a tournament bracket, have lunch with an expert chess player, and maybe even watch a tournament game. Sonlight recommends No Stress Chess to get us suited up with the rules of the game and strategy.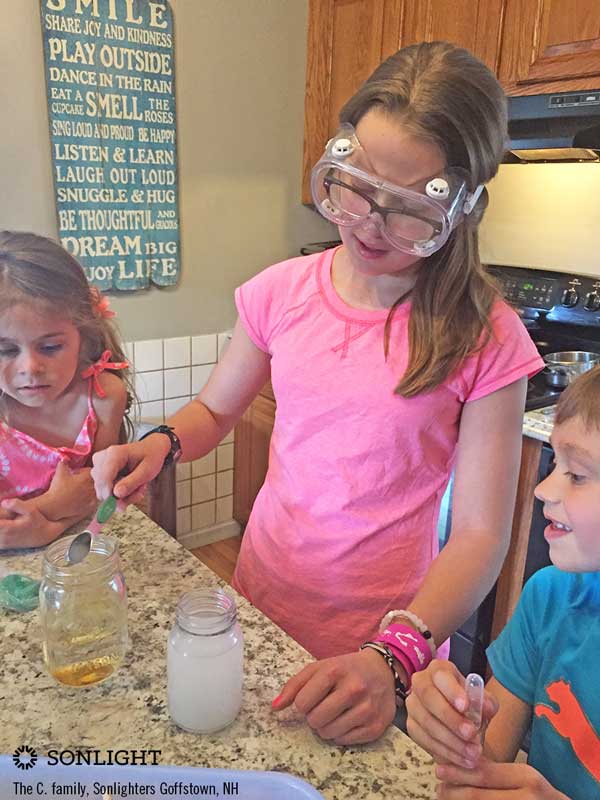 8. Science Wonders Camp
Did you know that many Sonlight families save a couple of Science experiments for summer? (Or, as in my case, we're actually catching-up on what we didn't complete during the school year.) Why not batch the experiments together into a one-week Science Wonders Camp? At the beginning of the week, head to the library to check out books on relevant topics and enjoy afternoon science reading!
9. Computer Coding Camp
Do you have a child who is interested in computer programming? Sonlight recommends Get Coding! for students who are 9+. Here's what you can anticipate: "Get Coding! is the essential book for teaching coding to kids from the expert coding community Young Rewired State. Computer coding is a key skill and is now part of the National Curriculum for children aged 5+. This fun and exciting book teaches you how to code using the three most important programming languages in the world: HTML, CSS and JavaScript."
A Relaxed DIY Summer Camp Schedule
A DIY summer camp at home will look different for each of us. Some of us will plan full day of thematic wonders with hands-on experiences, field trips, snacks, guest speakers, music, and themed t-shirts. Others will be happy with one simple activity each day.

Here's a bare-bones schedule that keeps things simple. It includes enrichment while still prioritizing summer's glorious free time. From here, you could take things in a million directions. The sky's the limit!
After breakfast (approximately 1 hour): Explore the week's theme with a hands-on experience. Take your time and allow yourselves to ask questions, relax, and create.
After lunch (approximately 30 minutes): Snuggle up on the couch to read a couple of books that relate to the week's theme.
Once per week: Take an afternoon field trip or meet up with a fellow homeschooling family for a combined learning experience.
Practical DIY Summer Camp Structure
Think about how to structure your DIY summer camp for maximum enjoyment. You know your kids best. Consider these aspects:
1. Create Stations
If you have multiple children, you may want to create stations so that each child can play and learn independently. This approach may bring peace to sibling rivalry or competition. Choose a couple of activities that are related to your theme and allow each child to explore that station for 15-20 minutes before everyone rotates.
For example, if you have three children doing an art camp, create three stations:
one with watercolor paint
one that provides materials for cutting and pasting
another that provides sidewalk chalk on the front stoop
Each child will enjoy having his or her own space and opportunity to explore the medium. Of course, if you can't think of three art-related activities each day, feel free to include a physical activity like jumping on the trampoline or splashing in the baby pool.

2. Foster Teamwork
When you prepare the day's activity, imagine what it will look like for you and your children to explore the theme together. Will you and your two children be cooking together? Plan to divvy up the steps in the recipe. Or, allow one child to read the recipe while the other follows the steps. Switch roles the following day.
3. Inspire Exploration
Perhaps you'd rather provide the materials and books so that your child creates and explores on her own. All you have to do is to gather the resources and create a space for this to happen! Could you designate a spare table for science experiments? Or a sand table for an art-themed sensory bin? By changing the theme each week, you'll provide a helpful amount of variety for your child and you'll nudge them toward fun and enrichment.

I would love to hear about your ideas for summer camp at home this year! Share your DIY summer camp plans the comments.
Of course, no matter what you choose to do with your summer days, you'll want to stock the bookshelves with lots of great summer reads. Check out Sonlight's super-fun Summer Readers. There's something there for everyone.