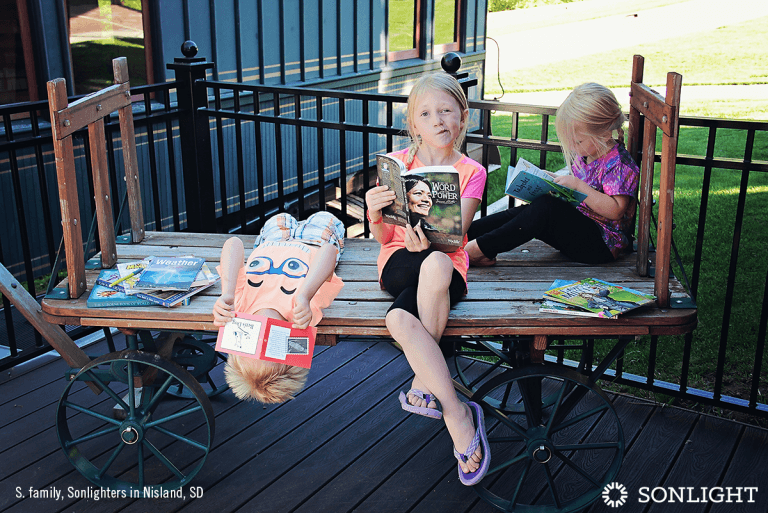 When you think of summer, do you envision carefree days of hammock swinging, endless cups of homemade lemonade, a stack of books you've wanted to read for a whole year, and absolutely nothing to do? I sure do!
But reality is more like this: my kids bickering over every little thing and stopping only to tell me every thirty minutes that they are bored, and one child in particular melting down at every turn because he can't handle the break in his usual routine.
Sound familiar? I certainly hope I'm not the only one!
I learned a few years ago that summer does not equal total freedom for my family. Oh no, we still need a predictable routine. While this might make me sound like a real party pooper, it's quite the contrary. A summer routine curbs the constant whining and bickering and keeps the meltdowns to a minimum. Here's how it works at my house.
1. Morning Chores
I always joke that people need to come visit us in the summertime because it's the only time of year that our house is really clean! During the school year, the demand on our time is so great that we do what we must to just get by with our household cleaning, but in the summer, we are able to devote daily time to keeping it in tip top shape, and morning chores is the key. I usually let my kids have slow mornings, but by about 9:00, they are ready to start in on their morning chores. This includes cleaning their room, taking care of personal hygiene, and seeing to a common area in our home.
2. Morning Time
Morning time is a household staple for my crew, but summer allows for a little change to the feel of our morning time. About mid-morning we will meet in the living room for our Bible Study and Read Aloud. It's also the time when I will lay out the plan for the day and address our weekly schedule as needed. This really helps my melt-down child to feel in control of the day and heads off big emotions first thing.
3. Physical Exertion
Maybe I could legitimately label this P.E? I have found that to avoid bickering and boredom, kids need a good dose of physical exertion during the summer months, and it seems best to do it in the morning hours. Generally, after our morning time, I'll take the kids and we will help my dad in his garden, we'll do some yard work, walk the block, ride bikes, or visit a playground. Expending physical energy first thing in the morning is key to our summer routine.
4. Lunch & Afternoon Time
After P.E. we will prepare lunch and follow our summer tradition of watching an episode of I Love Lucy or Andy Griffith over turkey sandwiches. Then, we will have take two of morning time, only shorter. I'll read aloud again from our book and we might talk about what we think or make predictions. We might slip in some summer schooling here by reading some Life of Fred or learning a new tune from Geography Songs.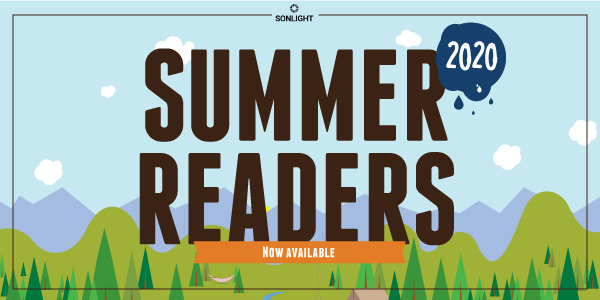 5. Quiet Time
Quiet time is a must and one of my favorite parts of our summer routine! After our second read aloud of the day, I have everyone head to their bedrooms for some quiet time. They may read a book or draw or simply rest, but they must be quiet. My kids are all six years and up so I only require about 30-45 minutes of quiet time, but it does wonders! It also encourages reading without me pushing it.
6. Free Time
After quiet time, it's time for free time. This sometimes includes swimming at Nana and Papa's house or playing outside on the trampoline. While I encourage outdoor and imaginative play, this is their time and they are free to do whatever they like, within reason of course! We only allow video games on weekends, so for our family, this time is not to be used for video games.
7. Cool Down
During cool down, we pick up the house and get supper going. I usually will allow the kids to watch television at this point in the day, and everyone just rests and gets ready for dad to come home for the final round of play for the day.
Having a predictable summer routine—not necessarily a schedule—has done wonders for my family. Summer meltdowns are fewer and further between, and bickering, while not completely gone, is kept at a manageable level. What is your advice for surviving the summer months?
---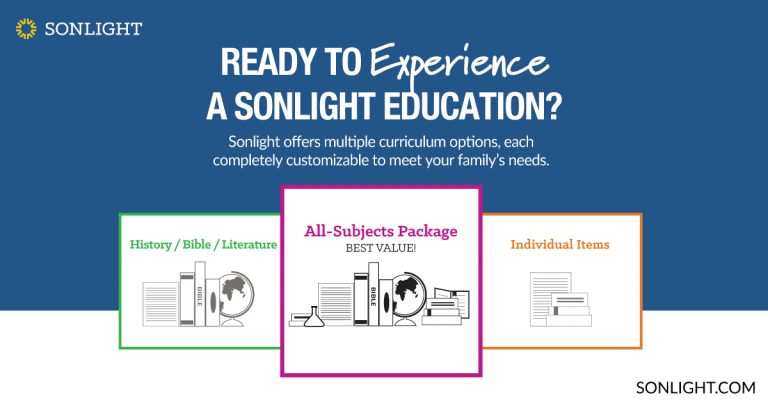 Ready for an enjoyable way of learning that gives you space for relaxed routines? Go to SmoothCourse to explore your options.