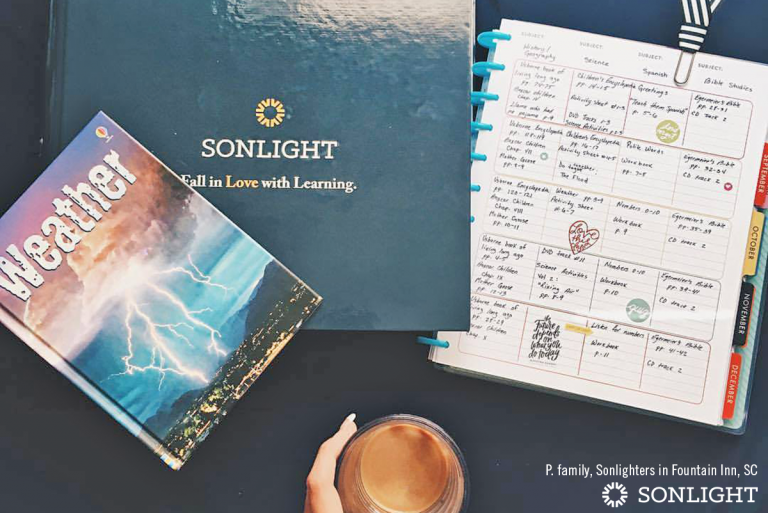 I would be a millionaire if I had a dime for every time I've heard, "I would love to homeschool. I just don't think I could do it."
Plenty of parents see the value in homeschooling and are drawn to the family togetherness and the student-centered, one-on-one instruction. But the difficult part of making the decision to homeschool is going in blind, unsure of what it will actually be like. If they could see a small glimpse of how it would work, they might be more willing to commit to homeschooling.
I have a solution for anyone in this situation! Give homeschooling a test drive this summer! Summer is a great time to test the waters of homeschooling.
Don't worry! I know your kids want nothing to do with school during the summer, but that doesn't mean that your homeschool test drive is on the outs before it even begins.
1. Decide on a Theme
Themes make everything more fun. Counting is okay, but counting whales is awesome. Studying history is alright, but studying knights and castles...what kid would turn their nose up at that? I recommend you think about what your child is interested in. Use this list of summer themes as a jumping off point, but remember, it's your camp, so get creative!
Under the Ocean
Buggin' Out
Dinosaurs
Around the World in 80 Days!
Mad Science
Once Upon a Time
Inventors & Inventions
2. Gather Resources as a Base for Your Homeschool Test Drive
Unless you have some specific academic goals, you'll probably want to gear your summer homeschool camp toward the more engaging subjects like science and history.
One good way to jump-start a homeschool test drive would be to purchase a Sonlight Science Program or a Discover & Do Science Experiment Kit. These packages come with a guide that tells you exactly what you need to do and all the literature you will read. But the best part is that it comes with a well-stocked supplies kit containing most of the hard-to-find supplies for the suggested experiments. While Sonlight Science is a 36-week program, it would be easy to split that into three sections and use one each summer or simply condense the course. Of course, if you decide to homeschool, you can just continue the curriculum right into the school year.
Or if you prefer the history route, consider purchasing a Hands-on History Kit from Sonlight. These kits are time period specific and contain a colorful guidebook and several projects that your family can do together.
Once you have your foundation for your summer homeschool, you may want to check your closest dollar store for trinkets and toys to go along with your theme to use as incentives. The library is also a great place to find supplementary reading material. Some libraries have themed kits already put together for you to use as a jumping-off point.
3. Create a Flexible Summer Schedule
Once you have your resources ready to go, you'll want to make a schedule. Now, my first—and most important—piece of advice is do not overplan. If anything, underplan. It's always easy to add activities in, but you'll feel defeated if you get behind. So be realistic.
What is your summer schedule like? Will you have a lot of time or just a little to devote to your summer homeschool? Also think about your child. Will they come along willingly or will you have to work to get them excited about it? Adjust your schedule accordingly. Remember, it's just a test drive...you're just giving homeschool a spin. You aren't in it for the long haul just yet. Don't feel like you have to do every subject or every activity you find. Focus on engaging your child and take your cues from him.
Your summer schedule may look something like this:
8:00-10:00 wake up, do chores
10:00-12:00 Animal Planet Camp
12:00-1:00 lunch
You'll want to keep your schedule flexible because you'll want to take advantage of the spontaneous fun that summer is known for. Don't let your schedule tell you what to do. Create a flexible schedule that can be changed as needed.
4. Choose 2-4 Activities Per Day for Your Homeschool Test Drive
The idea here is to keep things simple. You'll want to choose 2-4 activities or tasks each day, and I would even encourage you to only do your summer camp only three or four days per week. You don't want to be too rigid in your summer planning. Here is an example of a summer camp day.
Animal Planet Camp Sample Day
Read aloud & discuss a book pertaining to the theme
Do an experiment or art project on the theme, or research an interesting fact further
Watch a video clip on the animal studied
Solve a math problem together: World Wildlife Fund says that 100 million sharks are killed every year around the world. What percentage of sharks are killed each year? At this rate, in how many years would sharks be in danger of extinction?
Yes, it's really that simple. This will be just enough to get your feet wet and get a feel for what homeschooling might be like. It will also give you a chance to see how your children react. When you see how they respond to you, you may notice a few areas that you'll need to work on. Don't let these areas be a deal breaker though. Most trouble-spots can be worked out with time, patience, and communication.
Congratulations! You're on your way to becoming a great summer homeschooler! You may just decide that you like it. Your kids may just thrive with the interest-led learning they did over the summer, and you might just decide to give formal homeschooling a try come fall. That's great! But you're probably asking, "Now what?"
After The Homeschool Test Drive: Should I Homeschool in the Fall?
You'll probably want to start talking to some local homeschool moms. Building a local support system is a great help when you are new to homeschooling. You might also talk to a Sonlight Advisor who can point you in the right direction and talk you through choosing a curriculum.
You'll want to check your state laws concerning homeschooling and find out the procedure for withdrawing your child from school. Then, you'll probably think, "Oh my goodness, what have I done?" At this point, you'll want to give yourself a pep talk. Here's a script that I like to use myself. You can borrow it if you'd like!
I'm a little nervous about this, but I can do it because God is with me. Everything worth doing is a little scary. I know things won't be perfect everyday, but I'm ready for the challenge. The mountaintops will outshine the valleys. I don't know what I'm doing yet, but I'm a fast learner, and we'll figure things out together.
If only this pep talk were all that you needed! It will give you a small boost, but you'll still be nervous...and probably a little scared. That's exactly how you need to feel! It means that you want to do a good job, and you will. I remember when I was pregnant with my first child, and the early labor signs were upon me. I had decided to go without any pain relief, and I was scared. I remember thinking to myself...Hundreds of thousands of mothers have been in exactly this situation before me. I can do it, too. That thought of solidarity with centuries of women really helped me through that moment. And I made it, even though I was scared.
Well, the great news is that hundreds of thousands of mothers have blazed the trail of homeschooling for you too. We are all together in this, and whether we admit it or not, we're all at least a little scared. So, join hands with me and hundreds of years of women before us, and let's all do it scared.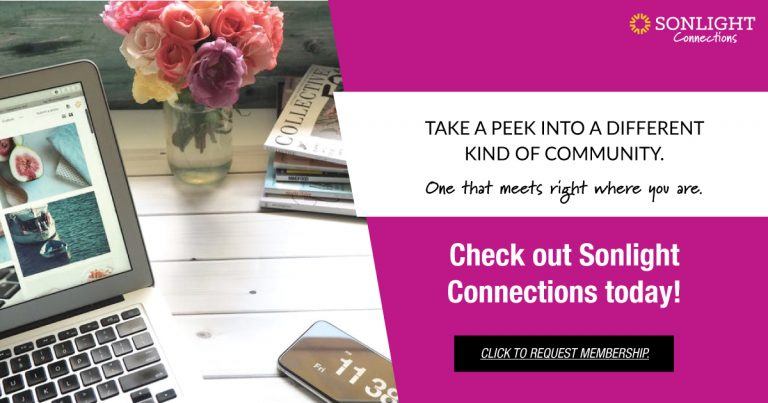 When you are ready to get started on your journey, call the Sonlight Advisors today and join the Sonlight Connections Group.