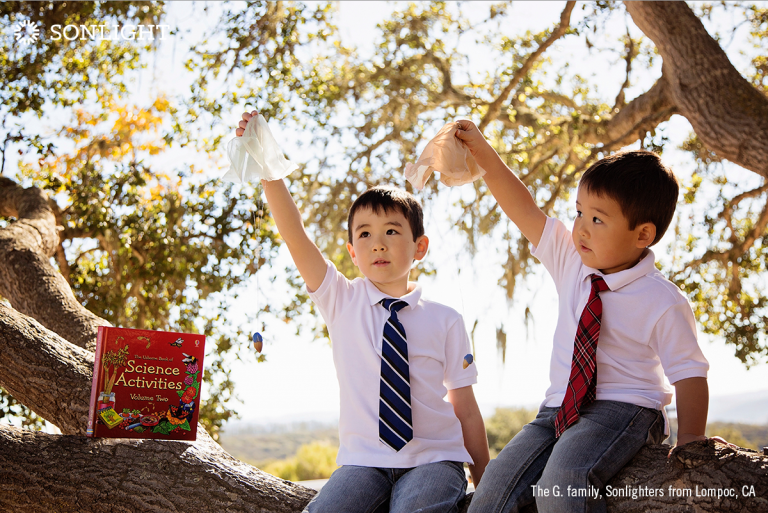 I recently heard the fears of a mom deciding whether to pull her kids out of school. Public kindergarten was squelching her daughter's love of learning, and she wanted something different for their family.
But a significant worry from this mom's own childhood was keeping her from embracing homeschooling. Her worry was that some homeschooled students from her hometown had seemed socially awkward and unprepared for the world. She was scared that if she homeschooled, her children might eventually be in the same place.
The fear of making mistakes—whether socially or academically—can keep a family from homeschooling.
Of course, this mom could have read up about homeschool socialization and discovered how homeschooling often provide a better socialization experience than the schools. She could have looked at the data about homeschoolers being prepared for college and careers.
Homeschooling is a Journey
But what really helped this mom was to hear that homeschooling is a journey. She needed to hear that she can and will notice problems and make adjustments as she goes.
She doesn't have to keep the same schedule and homeschool environment that she implements on her first day. If her fears about her children's social development start to come true, she and her husband will notice, pray about it, and figure out what they could do to help. They might decide to join a new activity, quit an existing activity, address potential sources of anxiety, or whatever they feel might be a helpful step.
In other words, when you start to homeschool, you are not just hopping on a train that has one set path. Instead, you embark on long journey that your whole family will walk together.
Homeschooling Allows You to Correct Course as Needed
Like all homeschool parents, you will naturally make hundreds of small adjustments along the way, just as travelers on a long journey do. If you find you are making mistakes, you will change course.
If your daughter lights up when she studies science, you will naturally feed her excitement by giving her more opportunities to explore science.
If your son struggles to read, then you will address that challenge at his own pace (even while you move ahead in other subjects, if you want).
If discipline or character issues demand more of your attention for a season, you'll do that.
You will change up the order of your daily subjects, adapt to changing family dynamics, speed up in one subject and slow down in another, add topics that interest your children, and seek out extra help when they need it. If the small adjustments don't work, you will do what it takes to serve your children.
Seek God Among the Twists and Turns (and Mistakes)
I say all this to encourage you to be at peace right now as you do the best you can with the information you have now. Rest in the knowledge that God will be with you as you handle whatever happens in the future.
Go ahead and make long-term goals for your children and your homeschool. Keep your eye on those goals and adjust your course as needed to get there. But also hold the whole process with an open hand and know that sometimes you may need to adjust your goals. You will learn with your children along the way and discover their unique needs as you go.
So enjoy the adventure of homeschooling. Build memories and seek God among the twists and turns He has for your children along the way.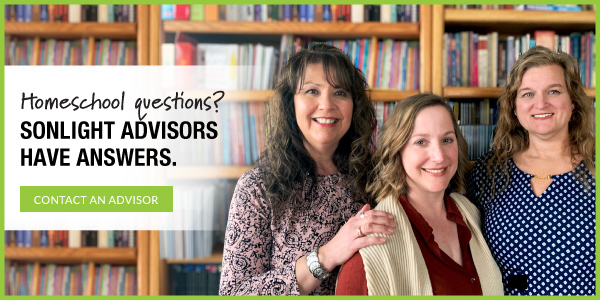 And along your journey, know that Sonlight is flexible enough to adapt with you as you and your family change and grow. You can always contact an advisor for help making Sonlight work for you.
---
Want more encouragement?
Sign up for Sonlight's bi-weekly e-newsletter
You'll be encouraged by the words of founder Sarita Holzmann, inspired by real-life stories from other homeschoolers, pick up practical tips for the journey and more.
---