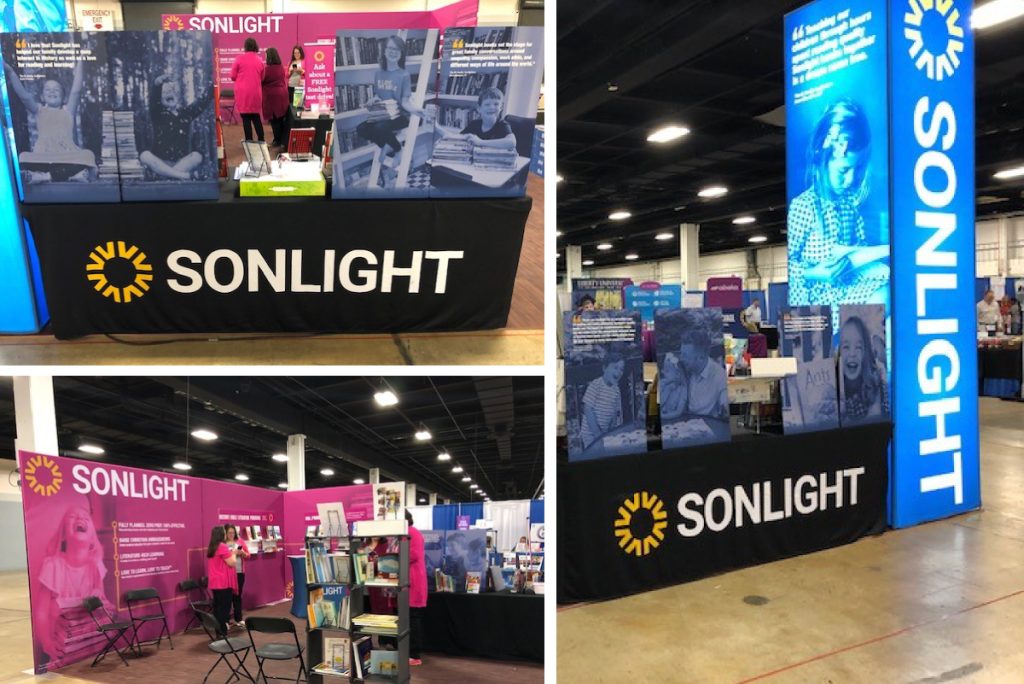 Are you considering attending a homeschool convention this year and not sure where to start? Wondering if it's really worth your time and money? This comprehensive guide answers your questions and has everything you need to decide if a homeschool convention is right for you.
Homeschool Conventions For Homeschooling Families
Over the years, the opportunity to attend a homeschool convention has increased to include national conventions, regional conventions, smaller local conventions and even online options. The good news is, no matter where you live or how you approach learning in your home, there is likely a convention available to suit your interests and needs.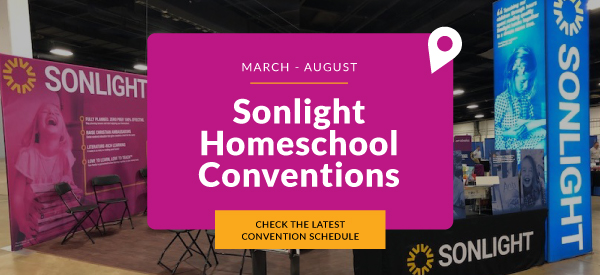 The Benefits Of Attending A Homeschool Convention
Homeschool conventions are popular, in large part, because they provide practical, actionable support to homeschooling parents and families. Here are just a few of the benefits of attending a homeschool convention.
1. Learning opportunities for parents
Homeschool conventions typically offer an array of parent workshops, seminars, and keynote speeches. Often presented by educators, curriculum providers, and experienced, veteran homeschoolers, these sessions include a wide range of topics. You'll find presentations on various homeschool teaching methods, curriculum choices, state homeschooling laws, as well as resources for gifted and special needs students.
2. Curriculum research and exploration
An additional benefit of attending many homeschool conventions is the opportunity to browse and compare curriculum options from various vendors. Seeing the curriculum in person allows you to see and experience the materials first-hand. It also gives you the opportunity to ask questions directly to the company representatives.
3. Connection and networking with other homeschoolers
Homeschool conventions also offer a chance to meet and connect with other homeschoolers. This is a significant benefit for most convention attendees. Experienced veterans or those just starting out all have the opportunity to connect, share, and network. This provides immense support and encouragement.
4. Motivation and encouragement
For many homeschooling parents, homeschool conventions provide a much-needed boost of motivation and encouragement. Being in the company of other homeschoolers who share similar goals and struggles can be incredibly uplifting and empowering.
5. Legal information and support
Homeschool conventions often include workshops on homeschooling laws and regulations. This aspect of conventions can be particularly helpful for new homeschoolers, navigating the legal requirements for homeschooling in their state.
In summary, attending a homeschool convention provides access to valuable learning opportunities, curriculum exploration, networking with other homeschoolers, encouragement, and legal support.
What To Expect At A Homeschool Convention
If you plan on attending a homeschool convention in person, here are a few tips and tricks to help you maximize the experience.
Wear comfortable shoes! Walking around large exhibit halls filled with curriculum vendors is fun and exciting. It can also be hard on your legs and feet.
Bring a sweater. Even in the middle of summer, air-conditioned auditoriums can be so cold that it becomes difficult to listen to the presenter.
Take notes as you go, but try not to get overwhelmed. You will be exposed to a wealth of resources and valuable expertise throughout the convention. Trying to capture and retain all of it is impossible. Think of a homeschool convention as a huge buffet where you get to choose the items that work for you, and leave the rest.
Give yourself time to plan and process what you take away from a convention. There is no rush to implement everything in your homeschool immediately. We recommend you take some time to process what you learned before making any sweeping changes in your homeschool.
Visit Sonlight At A Homeschool Convention Near You
We are proud to support homeschoolers around the world as we participate in various in-person and online conventions throughout the year. We hope to see you soon! Check out the convention schedule for the most up-to-date list of where you'll find Sonlight at conventions throughout the year.