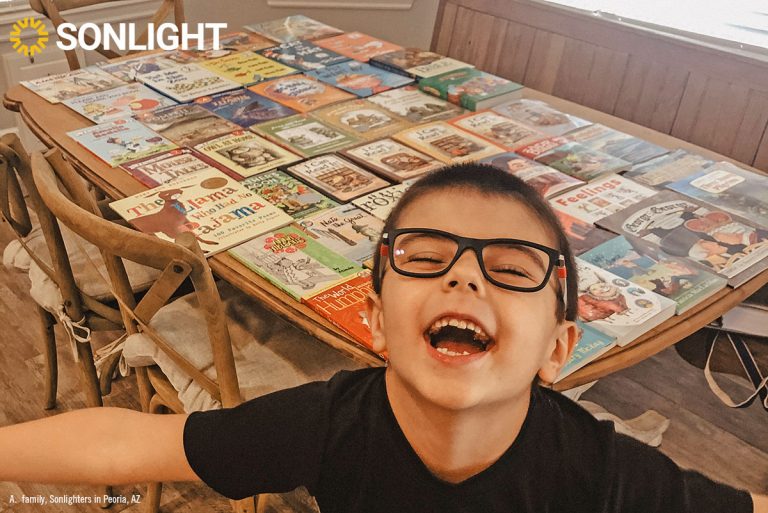 Curriculum choices can overwhelm even the most seasoned homeschooler. As you know, there are many options, creating even more confusion when it comes to narrowing the choice to only one. With so many programs available, here's the big question we all ask: Which one is the right one?
Or maybe you find yourself asking…
To alleviate the sense of overwhelm and worry, I challenge you to filter your curriculum options through the following three questions.
1. What Are My Family's Priorities?
What is most important to you and your family?
What goals are you trying to achieve?
These are big questions, and the answers might change over time from year to year or even month to month.
As you select your curriculum, look at it through the lens of "Will this meet my top priority right now?" If it does meet those needs, stick with that one curriculum for at least six months so you can keep consistency and give the curriculum a fair trial. After the 6-month trial period, then you can judge whether it is helping you reach your goals and reevaluate wisely.
2. Do I Need All-the-things?
I have learned in my eight years of homeschooling that my husband and I are more important than the curriculum we choose. Curriculum doesn't teach my children; we do.
We are the ones who show up every day.
We are the ones who invest in our children.
We are the ones who guide and direct the course our homeschool takes.
We are the ones encouraging, admonishing, training, and pouring ourselves into them.
There is no curriculum out there that can replace the significant role of a parent.
When we realize that there is no perfect curriculum and begin to understand our central role as parents, it changes our perspective of what we really need in a curriculum. It also helps us stay within our budget and not go overboard with all-the-things.
Sometimes the mentality of needing all-the-things creates unneeded stress and anxiety. Just remember when you are weighing the options, you are the kingpin that the curriculum hinges on. Even the greatest curriculum will be mediocre without your investment.
3. What Brings My Family Joy?
It is important that the curriculum we choose is something that our family enjoys and is excited to use day after day. Figuring out what motivates and inspires your family is beneficial in determining what curriculum will fit your family best.
Take a poll among your children and ask what their favorite activities are or simply observe how they seem to enjoy learning best. Take what you learn and let it guide you as you narrow down your curriculum choices.
Maybe you still aren't sure even after talking with your children. My best advice is to see if the curriculum you are considering has free samples, or a free trial, or money back guarantee. If, like Sonlight, it does, take advantage of those offers and try it out with your children. After the whole family has gotten a feel for the curriculum, allow them the opportunity to give input before you commit to purchase.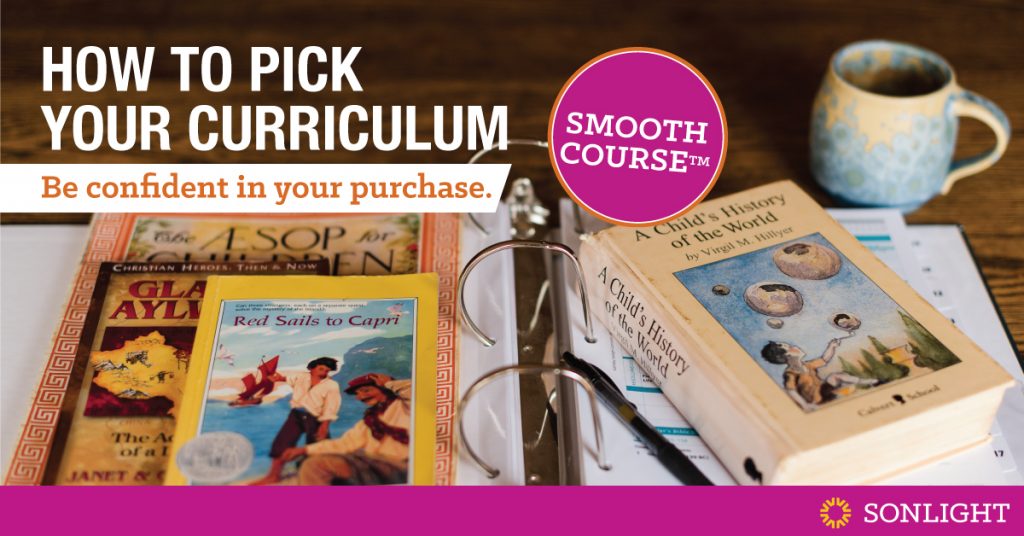 There is no easy, one-size-fits-all homeschool solution and every child is different, but Sonlight can help! Learn how.