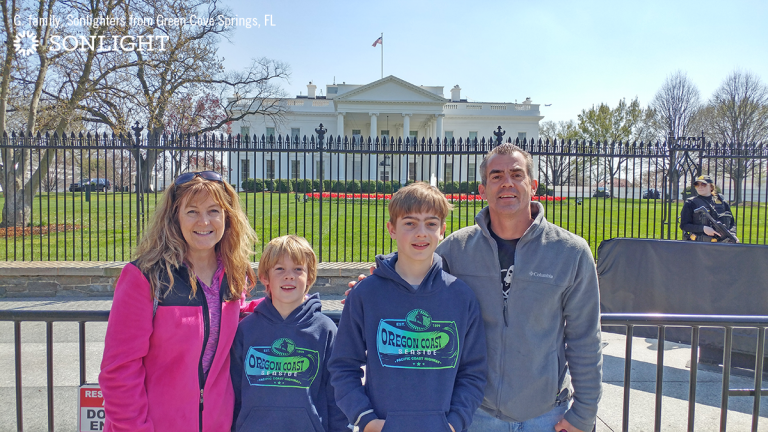 One of the most talked-about benefits of homeschooling is how it frees families to travel more often together, mainly because they are not tied to a strict school schedule. In addition, homeschool families can avoid the more expensive and busier peak travel times when schools are out of session.
But homeschool moms are good at finding ways to make sure that the education continues even when homeschool is not formally happening—even when on the road on on vacation. Learning doesn't have to stop just because we're on vacation! In fact, family travel is one of the most valuable learning experiences you can offer your children! Here are five ways to inject more learning into family vacations.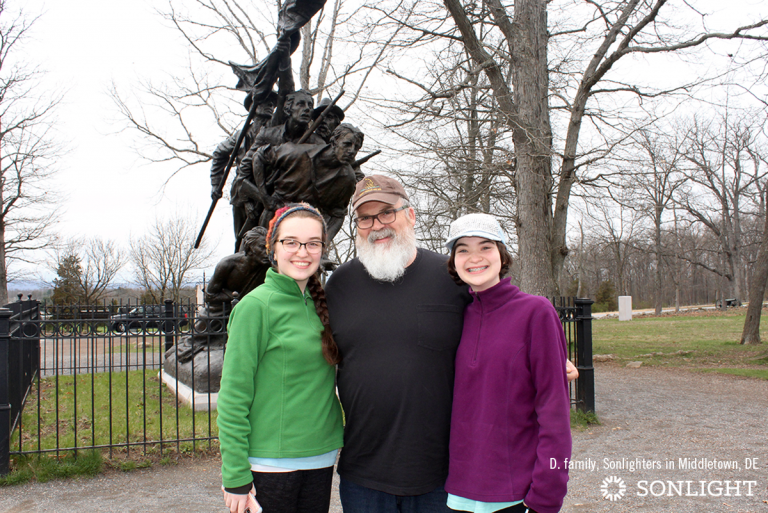 1. Let Your Kids Do the Planning
Within parameters you set, let your kids do the vacation planning! If you have preteens or teens, learning how to plan an itinerary and manage a vacation budget can be a great experience. Give them a budget, a reasonable driving distance or a general destination, and let them research the attractions, lodging, restaurants, and activities. Tell them that they need to consider:
the interests, ages, and abilities of everyone in the family
customer reviews
menus
cost of entry tickets
probable weather forecast your travel dates
Their goal is to present a potential plan for Mom and Dad to review and tweak. Being responsible for planning a trip that will appeal to the whole family will teach your children a great deal about the amount of preparation that goes into travel. It will make this family vacation one that they'll remember even more vividly (and appreciate more fully) because they were part of the process.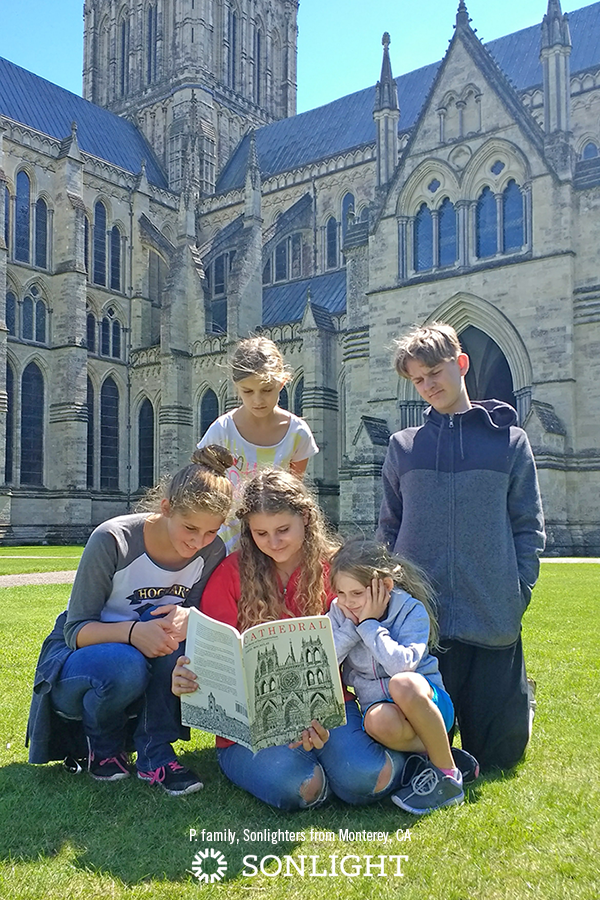 2. Read Books About the Region Prior to Your Trip
Lay the foundation for what your kids will experience on vacation by reading great books about the locale or history of the area. For example, if you're visiting a state along the east coast of America, a Sonlight Read-Aloud about the early years of American History, might be a good choice.

My family is based in Southeast Asia, and my parents chose to take a family trip to Cambodia, in honor of their 25th wedding anniversary. In preparation for the trip, my teen siblings and I read First They Killed My Father. This book is one that shows a vivid picture of Cambodia's history during the Khmer Rouge regime. It provided important perspective as we later visited the Killing Fields memorial in Siem Reap.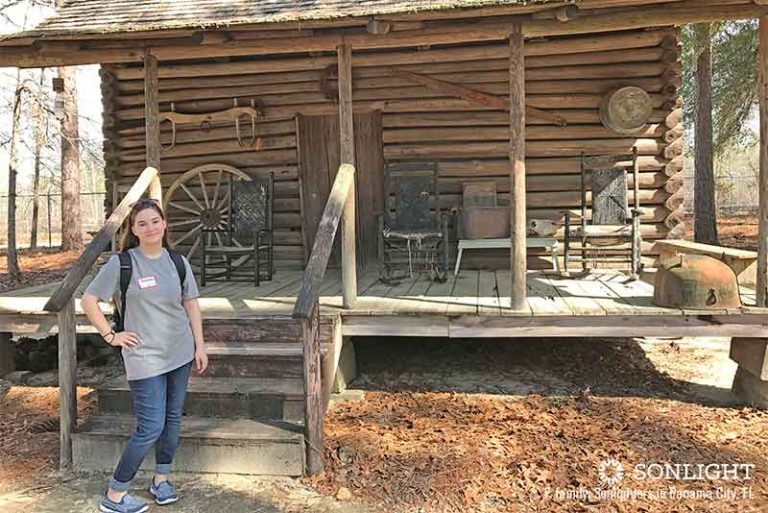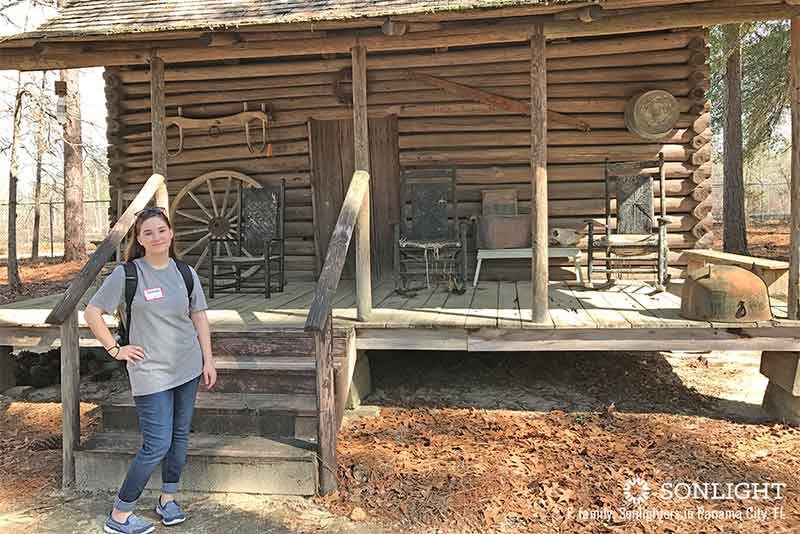 3. Read Aloud in the Car on the Trip
The books you choose could have a specific connection to your destination, could be part of your scheduled Sonlight curriculum, or could be any great recreational read-aloud. One of the most memorable books that my family read aloud on one particular trip was A Murder for Her Majesty. One of my sisters plans to name her firstborn son after Geoffrey, a favorite character from that book, so you could say it was a hit.
A well-chosen family read-aloud helps pass the time on long car rides, keeps minds active, and, if the chapters end in cliffhangers, may even reduce the number of requests for bathroom stops.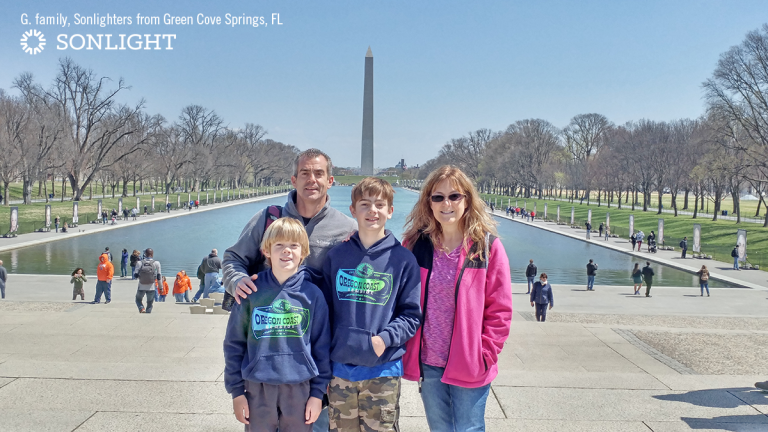 4. Plan for Variety
Any homeschooler knows you can learn anywhere, but some locations have a little more educational potential than others. I love a good roller-coaster as much as the next girl, but you can bring depth into a vacation by blending time for relaxation, time for action and adventure, and time to stimulate the mind with visits to museums, aquariums, historical sites, factory tours, and the like. A healthy mix is important.
Lean too heavily on the adventure and the high-energy touring, and the family may return home too tired to jump back into the work and school schedule. Lean too heavily on the relaxation side, and the trip may be boring for kids.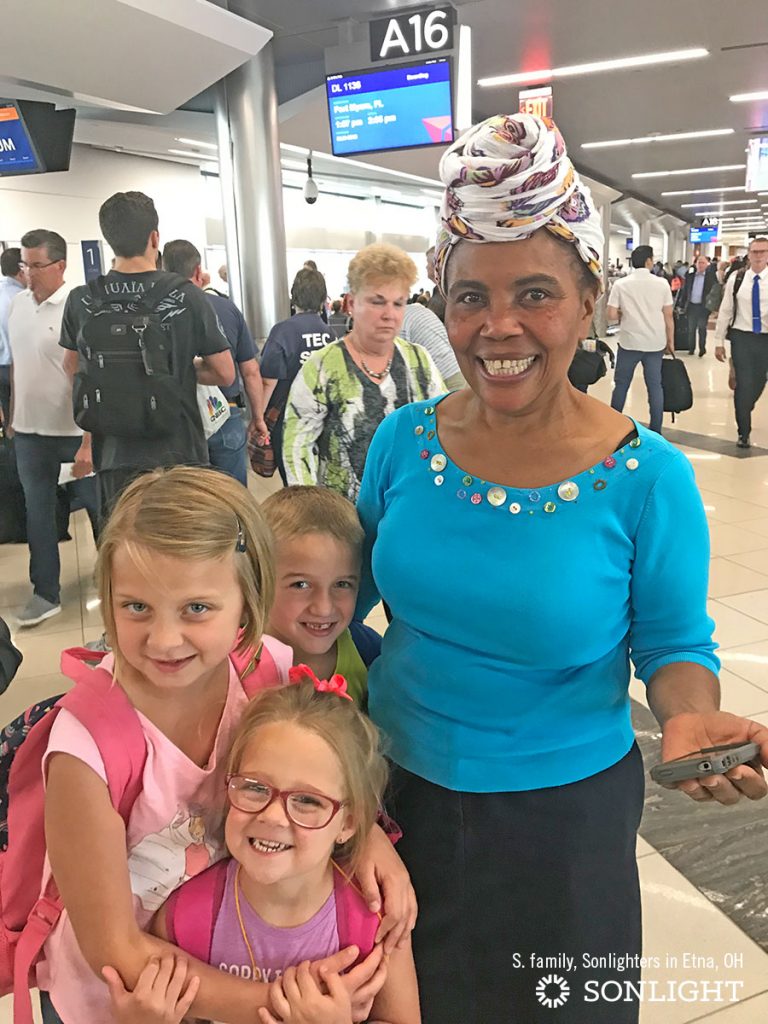 5. Debrief at Home
Plan some form of enjoyable family debrief after you return home from vacation or a homeschool field trip. You know your family and what they consider torture versus what they enjoy.
If they are writers, let them keep travel journals to record memories.
If they are artists, let them take photos on vacation and have a family slideshow afterwards. Or challenge them to draw their favorite sites from the trip.
If you have a verbal family, sit around one evening after the bags are unpacked and talk about the favorite— and disappointing—moments on the trip.
Now that you are equipped with a variety of ideas for adding a little more educational value into your next family vacation, I wish you all of the fun and all of the learning on your future travels!