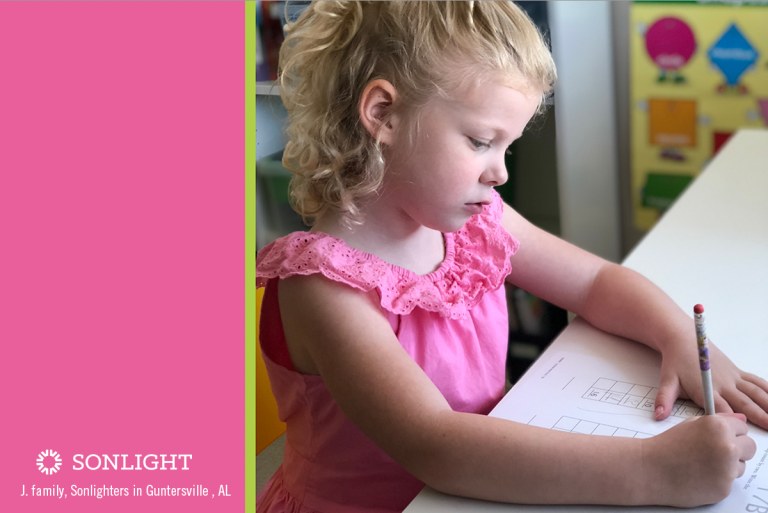 Handwriting and writing are a common casualty of summer learning loss. This phenomenon results when children lose ground on hard-earned, newly acquired skills from lack of use. Even those of us who homeschool year-round are often ready for a switch in schedule as the weather warms. Yet none of us want to see our children moving backward with their writing—either handwriting or composition.
While writing instruction with a formal program has been instrumental in giving my kids a solid foundation, I don't foresee them choosing this activity during their elective, summer time. Thus I look for novel ways to ensure they continue to practice writing. Two surefire ways that work in my household are:
a variety of different writing tools and surfaces
authentic writing experiences
1. Encourage Summer Handwriting with Varied Writing Tools and Surfaces
There is no lack of resources for parents looking to jazz up their children's handwriting curriculum. After exhausting the novelty of dry erase boards, fancy pens, and character derived erasers, I started thinking outside the box. Here are just a few of my favorite ideas!
Get Outside
Draw in the dirt with a stick.
Shape letters and beginning words out of twigs, leaves, flowers, seashells, etc.
Write on seashells and rocks with a metallic sharpie.
If you're blessed to be at the beach, etch words in the sand that can be viewed from overhead balconies.
Get Creative
Form letters and words from play dough.
Create pottery from air dry clay and engrave an inscription.
Make your own sidewalk chalk.
Write in food (whip cream, pudding) or bake cookies in letter shapes and make words.
Write on the windows with glass markers, paint, chalk, etc.
Write using face/body paint
Write in secret code with lemon juice and decode with heat.
Write with a white crayon on white paper and then reveal the words with a marker.
Write on the bathtub wall with soap, shaving cream, bath crayons, etc.
Play Games
Write letters or words on someone's back, and have them guess what was written.
Race to see how many of a certain letter you can write in a minute, but only those written correctly count.
2. Encourage Summer Composition with Authentic Writing Experiences
An authentic writing experience is one that serves a purpose appreciated by the child. For my kids, this is one of the best ways to motivate them to write not just letters or beginning words but to form sentences and paragraphs. Here are my favorite authentic writing experiences that keep composition skills sharp.
Write to Pen Pals
The desire to communicate is what led my kids to start signing, speaking, and using words. I highly recommend finding a friend or even a relative who is willing to exchange snail mail with your children.
While I prefer physical mail, I know several folks who also enjoy sending and receiving email, too. We have on occasion sent a picture of a handwritten message via text. This works well for quick thank you notes.
Compose Lists
If there is one thing I still routinely use a pen and pencil to write, it's a list. Kids can easily start adding items to grocery lists or creating their own packing lists for vacation. Some kids also enjoy doing to-do lists for parties or other events.
Write Notes
Christmas cards and valentines are wonderful during the cold months. During the summer, thank you notes, graduation cards, and birthday cards abound.
If none of those occasions are on your social calendar, have kids write notes to each other and to you. Then simply slipped them under the bedroom door for delivery.
Create Poems and Stories
Some great writing comes out when kids, especially those raised on great books, are asked to tell a story. Some quick ways we've found success include:
One person chooses five random items to put in a box or bag. The other person tells a story that includes each of the items.
Find a funny or active masterpiece and have the kids create a story about the artwork.
Have them retell one of their own experiences (vacation, outdoor discovery, etc.).
Celebrate These Authentic Experiences
Ask about the pen pal and offer to help with fun stationary, envelopes, and stamps.
Use the grocery or packing list.
Send the thank you notes as written.
Read their story to friends or at dinner.
I'm always looking for more ways to make sure writing continues all year. Do you have a creative idea that worked well in your house and led to more writing? If so, please share.