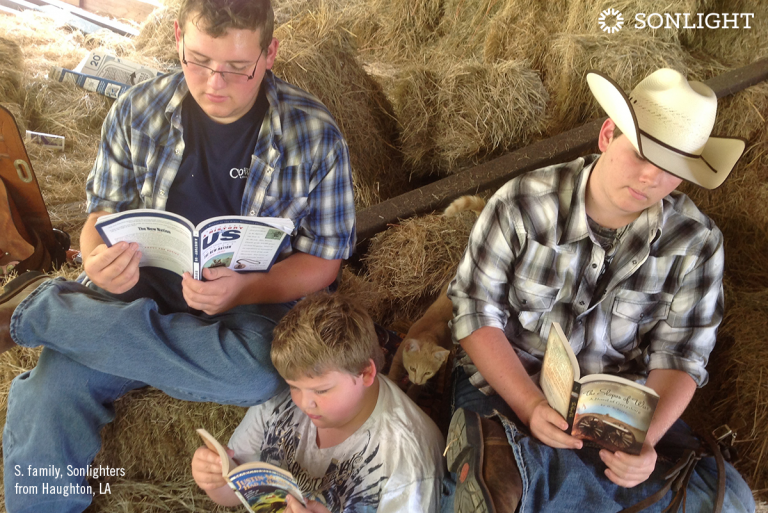 My first Senior Night did not go as I had envisioned it. All year I had looked forward to the moment when my son would be honored with the rest of the graduating members of his high school baseball team. It was the only ceremony he would participate in beside his homeschool graduation. I knew I was in trouble when a young woman handed me a blank form to list my son's accomplishments. She informed me that she needed it back in just a few minutes. Then she stood nearby, waiting. In that moment, my mind went totally blank.
Who Are We Serving in Our Homeschool
Other than varsity letters in baseball and being named to the All-Conference State teams, I could think of nothing that would be recognized by public school standards as an award. The other parents at Senior Night had filled out their forms months before for this and other year-end ceremonies. I felt like I was thrown into a test I hadn't studied for— totally unprepared. Frustrated and feeling discouraged, I listened to the long lists of accomplishments, awards, and accolades and started feeling like my son and I didn't measure up.
Discouraging moments like these are, unfortunately, a part of our homeschooling journey.
I berated myself mentally, "Why didn't I do more?" And then I realized the truth.
I have my own list of accomplishments. My husband have always been intentional about our end goals as a family. And although our list was certainly different than the ones I was hearing recited on Senior Night, we know we chose the right path for our student. Our son's transcript will reflect the unique opportunities homeschooling offers us and the values of our family.
Can we be honest for a moment? Comparison often threatens to derail us as homeschooling parents. The awards are not the problem. It is great to have incentives and to recognize accomplishments. I have even considered several Honors Groups we could join as homeschoolers. But don't let fear of the blank form throw you off course. We must keep our goals for our children near to our hearts so we don't take on courses or obligations simply to please onlookers.
Many homeschool families face opposition for their choice to homeschool, even from family members. That negative criticism is why we must be sure of our reasons to homeschool. I encourage you to write out not only why you homeschool, but also what kind of students you want to present to the world when your time as a parent-teacher is through. Knowing your goals will help you avoid getting sidetracked by negative comments or pressures.
Our Goal is Building Leaders for Our Community and Beyond
Over the next few hours I thought of all the ways we have been able to serve others and our community as a homeschooling family. We serve our community. My son watches his younger siblings every week so that his three teen siblings can volunteer as leaders. We serve our church family. Because homeschool give us a flexible schedule, when there is a need,we are often available when others are not.
As we are serving in the local food pantry, park projects, VBS camps, and the like, we are gaining skills that will make the lives of those around us better. Those hours may not earn a certificate or a pin, but the value is immeasurable to our children's growth as people. We are not working for a log sheet filled with community service hours, but for the lives of others around us.
Know Whose Weights You are Measuring With
My son kept a 3.89 GPA, using five high school programs from Sonlight. If I had enough time, I could have translated all those points and classes into honor categories and the like, but I am glad I did not have the time. The truth is that I am not schooling to meet any other measure but the one we had set for ourselves at the outset of this homeschool adventure. It is easy to take your eyes off your goals and begin to lose sight of your personal finish line. I am tempted, in those moments, to second guess myself.
As parents, we will always wish we had done more or had more time. As you prepare for the next school year, fine tune your plan. You should make changes when your see that they are clearly needed, but don't alter your goals to create a pleasing exterior for strangers. Stay true to your goals as a teacher and family and commit to reaching them.
Finish Your Race with Joy and Gladness
After Senior Night faded, I realized over the last 13 years we had met every one of our academic and personal goals with our graduating senior. This year we graduated three of our kids and could not be prouder with our homeschooling experience. There were challenges and setbacks, but we persevered and are so glad we did. We raised both scholars and community leaders to the honor of God and not man. Our kids are the ones who will be taking these skills and turning them into a life—not a list.
As homeschoolers, we work not to fill a blank form of accomplishments and awards, but to fill up a living soul. Truly there is no greater task set before us.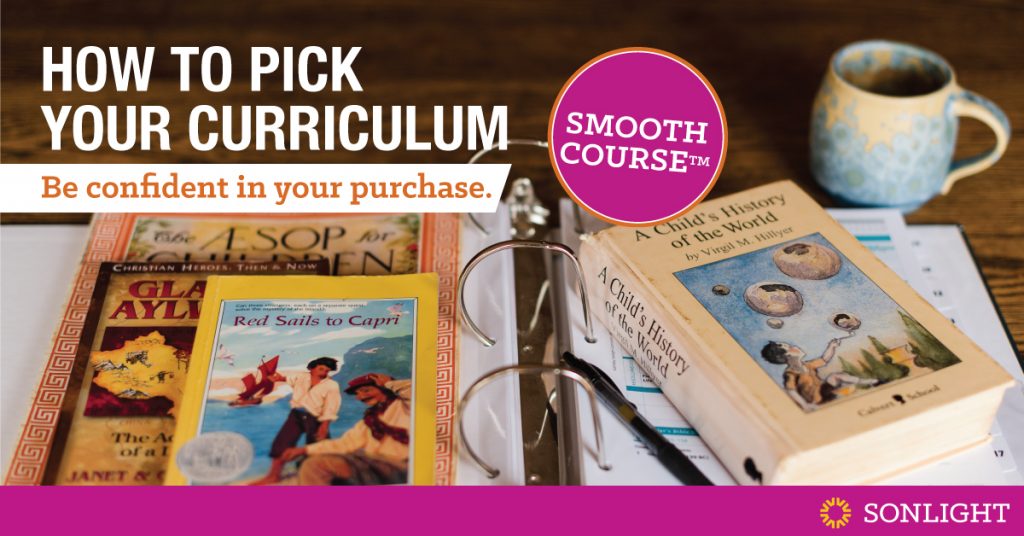 Ready to explore an educational option that is customized for your family goals? Go to SmoothCourse and get started today.