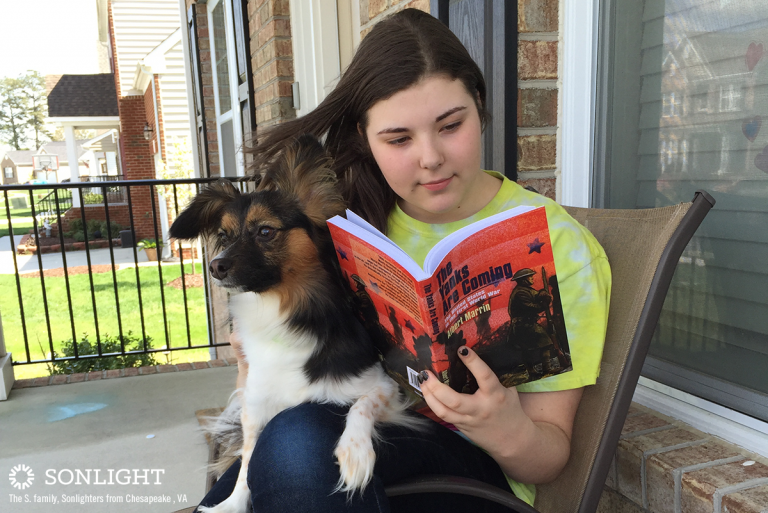 High school causes a great deal of fear for homeschooling parents. Many fear they are not equipped to handle the more difficult subject matter of upper grades. They are afraid they will ruin their children's chances of getting into college if their four-year plan for high school isn't perfect.
But the truth is homeschoolers are doing a great job of getting into the top schools in the nation. This year, we've gone through the college application and enrollment process, and contrary to the common fears, we have not run into any issues with colleges.
In fact, my son was offered $64,000 in scholarship funds with our own home printed transcript and his ACT test results. My daughter accrued over $80,000 in scholarship rewards through a site called RaiseMe and has offers from several colleges.
One of the schools we are scheduled to visit even offers a portfolio overview in lieu of test scores, so a student who doesn't test well can still showcase their best skills.
A Four-year Plan Based on High School Graduation Requirements
When you are planning your teen's four-year plan, you have a great deal of flexibility. Many of your choices will be subjective, chosen according to your child's interests.
We started outlining high school courses by looking at the the graduation requirements of high schools in our area. What we found is that the standards are widely divergent! Some schools in our area require 50 credits for graduation while others require as few as 26. Honestly, I was more confused after doing my research!
The most valuable thing I got from checking the local schools' graduation requirements was reading their course titles and descriptions. As we created our own 4-year high school plan and especially when we wrote the transcript, we used the titles and descriptions as a reference for naming or describing our courses.
A Four-year Plan Based on College Entrance Requirements
Since there was so much disparity in exit requirements from the high schools, we decided to go where it mattered most. If we were looking to plan for college, then we should look to colleges for their entrance requirements. Doing this gave us a much clearer picture of what we needed to accomplish for the high school years.
If your student has a specific school in mind I would start by checking their web site for their incoming freshman requirements. But if you are unsure, don't worry too much. The colleges we looked at varied little.
For example, these are the Minimum General Freshman Requirements from the University of Iowa:
English - 4 years
World Languages - 2 years (4 years for medical)
Social Studies - 3 years
Science - 3 years
Algebra - 2 years (plus 1 higher math for engineering)
Geometry - 1 year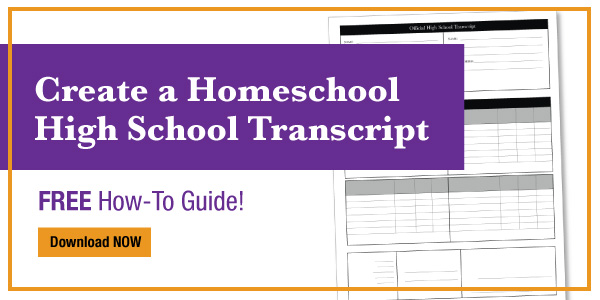 A Four-year Plan Fleshed out with Electives and Activities
With a good snapshot of the minimum requirements we were able to build a spine of requirements for the next four years. Then we fleshed out the spine by adding electives and activities that were meaningful to each teen.
Although all of my three graduates used Sonlight History / Bible / Literature H and 100-400, their individual transcripts reflected their unique talents and interests. My daughter has credits for piano and formal music training. My son has more technology credits because he completed the online coding.
A Four-year Plan Keeps Engagement and Motivation High
Knowing their exit requirements gave my kids the ability to choose their pace for high school. My oldest son, though he started formal school at seven, graduated right on time. His brother was able to graduate as a junior because of the choices we made with our core work. My daughter used her exceptional writing skills and fierce determination to keep up with her brothers and graduate at fifteen. She is taking AP and college prep courses as a tenth grader in the local public school as well as Sonlight's British Lit and Psychology from home in preparation for the AP test for college credit.
Giving your child a clear map of the next four years will help them take ownership of their high school experience. When you work together, your kids get a chance to see the benefit of accelerating their studies to accomplish other learning goals. Or, conversely, they can slow their pace to accommodate personal interests or learning needs while still meeting their graduation goals. High school is a time to begin to pass the reigns of responsibility to your kids. Creating a clear exit plan helped my kids see that they were moving forward on their goals every day.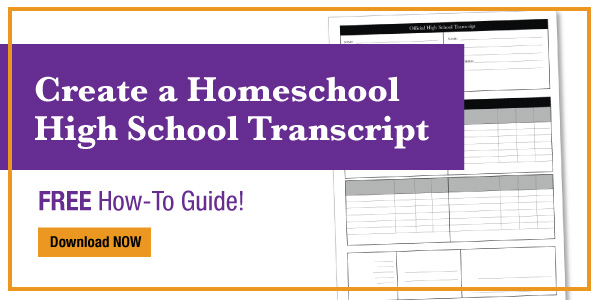 Educating high schoolers? Get your free guide for Homeschool High School Transcripts.