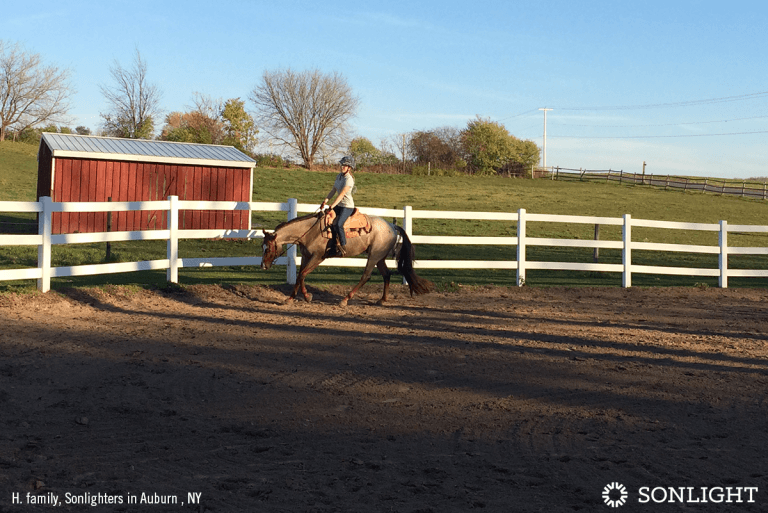 What do Tim Tebow, Serena and Venus Williams, and Bethany Hamilton all have in common? All were young athletes who took their skill to the highest level possible, excelling beyond peers in their chosen sport.
But what places them in a unique group among many other professional athletes and Olympic medal winners?
They were all homeschooled.
To professionally compete, student athletes need the flexibility to train, travel, and study. Homeschooling offers exactly that kind of flexibility so children can balance the demands of athletic goals with academic requirements.
Homeschooling is a natural choice for many parents whose children are pursuing mastery in competitive athletics as an alternative to turning their child over to a coach and trainer.
With Homeschool, Travel for Competitive Training is Easier
Professional athletes need extensive coaching input. When your child reaches the level of traveling for training, for camps, or for extended coaching, their school does not need to get put on hold. A homeschool curriculum can travel with them. This can give your child the competitive edge since they no longer have to fit training into the summer months.
It is no surprise that many Major League Baseball players come from cities near the equator. Optimal weather means they can train year round. This geographic advantage can mean the difference between getting drafted or passed up for a player with more training time.
The same advantage is available to homeschoolers who understand the training demands it takes to becoming a upper level competitor. Education does not have to impede nor be sacrificed for your kids to train, but as a parent you don't have to step completely out of the picture. I love that homeschooling has kept us central in our kids lives even as they have spent many hours under the training of other coaches.
Homeschooled Athletes Can Create a Schedule That Fits Their Life
I've read that it takes 10,000 hours of practice to reach a master level with a musical instrument. I can assume that the same can be said for athletics, competitive sports, and any other area of intensive study. For a student athlete, that's three hours of daily practice for ten years.
Given travel, schooling, sleeping, and eating, fitting in the roughly twenty-one hours a week of practice is a challenge. Being able to shift our school schedule to fit our life—through homeschooling—has been a godsend.
We chose to use Sonlight's four-day option. In the beginning, we had longer school hours for four days and one day off to have outside lessons. As travel for athletics began to take up more of our days, we continued with a four-day week, doing our main subjects on four days and science, projects, and electives on the fifth. This schedule helped us keep our school days shorter while staying on track for all the required subjects.
The families I've spoken with, who have multiple athletes training at the same time, often bring their school to the gym and study between sessions. There is no shortage of curriculum setups that will fit your students learning style while giving you the flexibility to meet their goals. With Sonlight, we take the day's reading selection with us when we have a long drive, a competition, or an early game.
Since homeschooling takes considerably less time than conventional school, we can actually finish our school before lunch time even on the road. With no homeroom, assemblies, class switching, or bloated electives to fill their open hours, our students complete all of their academics in under four hours. There is no need to fill their schedule with electives because your student is living them.
If Your Student is Thinking About Training Professionally
Homeschooling is a great way to chase you child's goals while keeping your family connected. For our family, athletics has always been a priority. The older boys continue to play baseball in college. I will never regret the crazy life we lived to make sports a priority for them while balancing school and home life.
Athletics can demand a huge amount of time. One summer, between three boys, we were washing jerseys for seven teams. My husband was coaching three of them. The seasons were long: spring league to fall ball with winter hitting in between. These were the events that turned the pages of our family calendar. With all of the driving, hours of practice, and Dad playing the role of coach, homeschooling gave us the right amount of flexibility to still function as a family while letting our boys pursue their athletic dreams.
Enjoy Life on Your Terms as a Sports Family
By homeschooling, the boys had the chance to become athletically competitive while developing the depth of character that will carry them throughout the rest of their lives. Homeschooling helped us to build strong athletes and great men. These are the reasons student athletes, Olympians, and young hopefuls alike are turning to homeschooling to help them achieve their goals without sacrificing their education.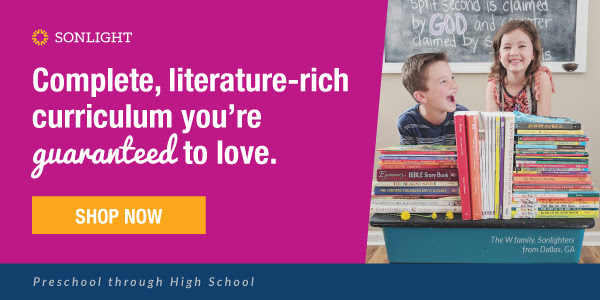 Take advantage of our 100% guarantee. No other homeschooling company can match our Love to Learn, Love to Teach™ promise. You can order with confidence that either you will have a great year, or you will get a full refund.