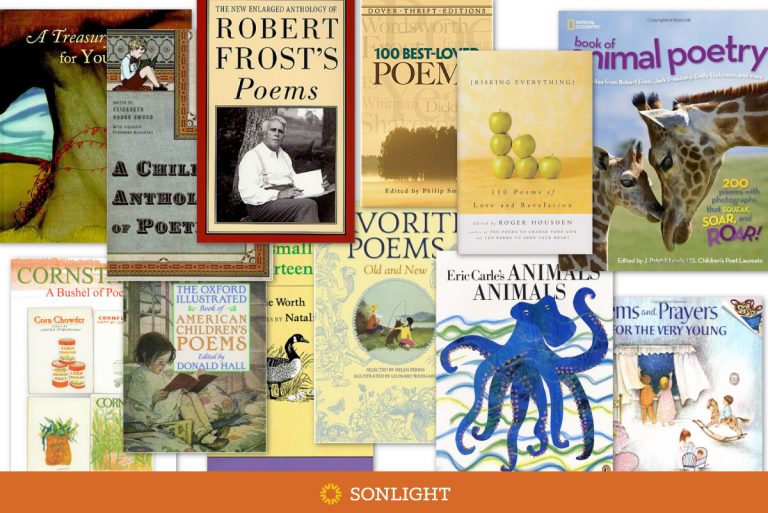 If your home library is sorely lacking in the poetry genre, this list solves the problem with 11 anthologies. Each book will appeal to all ages from young children to adults.
Whether you are looking for fodder for memorization or simply want to boost exposure to poetic language, any one of these volumes will work.
If poetry isn't a favorite of yours, that's even more reason to make sure your shelves have a few extra poetry books. You wouldn't want your own bias to prevent your kids from learning to love the wonders of rhyme, meter, and rhythm.
Don't underestimate your children's ear for poetry. Little kids typically love poetry because they are able to appreciate the musicality of it even if the meaning is unclear. Upper elementary children can start to identify the different poetic forms, rhyme patterns, and figures of speech. High schoolers will grow in literary analysis and be able to dissect a poet's meaning.
Regardless your children's age, these poetry anthologies for kids will help your entire family develop an appreciation for how poetry uses language to paint a picture.
by Brod Bagert, Francis Bolin, et al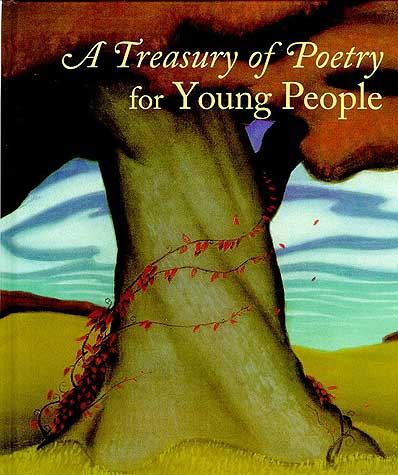 This book of classic poems for students is a treasury of more than 150 works by six of America's finest poets:
Sandburg
Frost
Dickinson
Poe
Whitman
Longfellow
It's beautifully illustrated, too.
edited by Philip Smith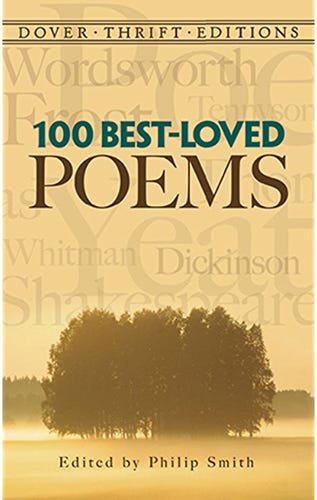 This poetry collection includes some of the best-loved English and American verse of all time:
Rudyard Kipling's If
Henry Wadsworth Longfellow's The Village Blacksmith
John Keats' Ode on a Grecian Urn
and many other classics that ensure hours of enjoyment, whether read solo or shared aloud as a family.
by Valerie Worth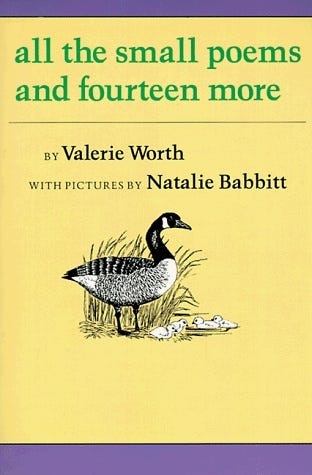 This award-winning collection of poems presents everyday objects in a thought-provoking new light. That is, after all, exactly what poetry is so adept at doing!
Frost, for instance, is likened to a jungle plant with "lacy fronds and plumes and tendrils." Expand your appreciation of metaphor, personification, and other poetic devices with this delightful anthology.
edited by Helen Ferris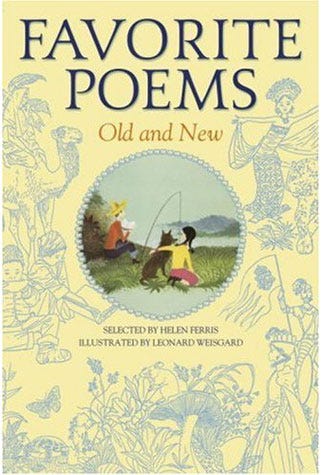 This is a stunning collection of more than 700 poems, spanning the centuries from the Bible to the first half of the 20th century.
Your children will be exposed to all poetic styles and all interests—from light verse to epics and the foolish to the sublime.
edited by J. Patrick Lewis
This poetry anthology is a gorgeous collection of poems with jaw-dropping National Geographic photography throughout.
Just the photo of the eagle in flight with Tennyson's The Eagle is worth the price of the book. The whole thing is absolutely stunning.
edited by Donald Hall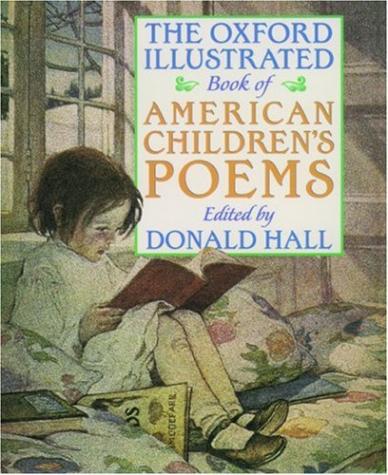 This poetry anthology packs a big impact. You get both serious and playful poems, all illustrated with full-color graphics.
The works are arranged according to the birth dates of the authors, beginning with anonymous native Americans and continuing to the present day.
by James Stevenson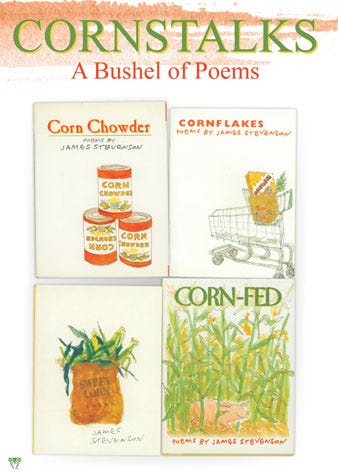 Explore the ordinary from fresh new angles with four of James Stevenson's beloved corn poem books in one special volume.
These fun poems and whimsical pictures help you see the beauty and wonder in seemingly mundane objects.
edited by Elizabeth Hauge Sword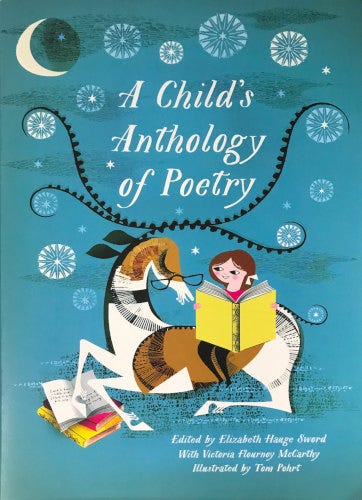 Let your voice shine as you read this anthology of poetry aloud together. The entire family will savor the over two hundred great works in one rich volume. Authors include
Blake
Dickinson
Wordsworth
Keats
Frost
You will especially revel in the exquisitely translated haiku of Kobayashi Issa.
by Robert Frost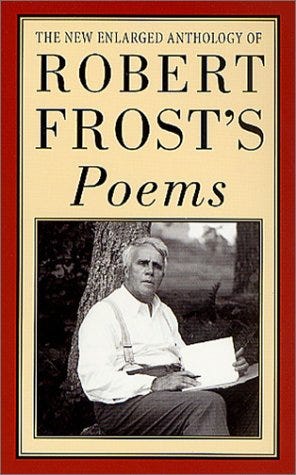 Because of his accessibility and pleasing depictions of rural life, Frost is, perhaps, one of the most appealing of the 20th century poets.
Enjoy all of the master poet's best-loved works, and dozens more. This thorough Robert Frost anthology (over 100 poems) is be a home library essential. Be sure to get it.
edited by Robert Housden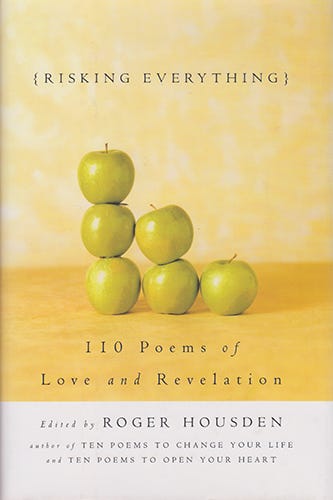 This luminous anthology brings together great poets from around the world whose work transcends culture and time. Their words reach past the outer divisions to the universal currents of love and revelation that move and inspire us all.
These poems urge us to wake up and love. They also call on us to relinquish our grip on ideas and opinions that confine us and, instead, to risk moving forward into the life that is truly ours.
by Eric Carle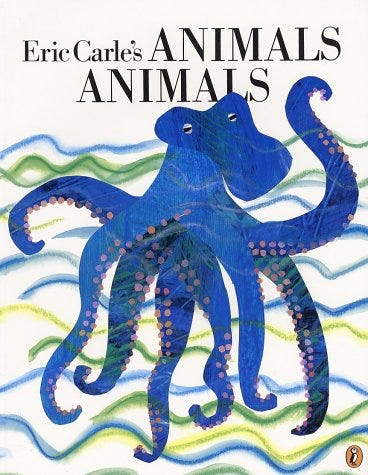 In this riveting volume, Eric Carle's wonderfully colorful collages celebrate the diversity of the earth's animals. Your children will probably love the illustrations as much as the poetry!
The verse is poems and lyrics from sources as diverse as the Bible, Shakespeare, Rudyard Kipling, Ogden Nash, Japanese haiku, and others. It's a perfect poetry anthology for your youngest learners.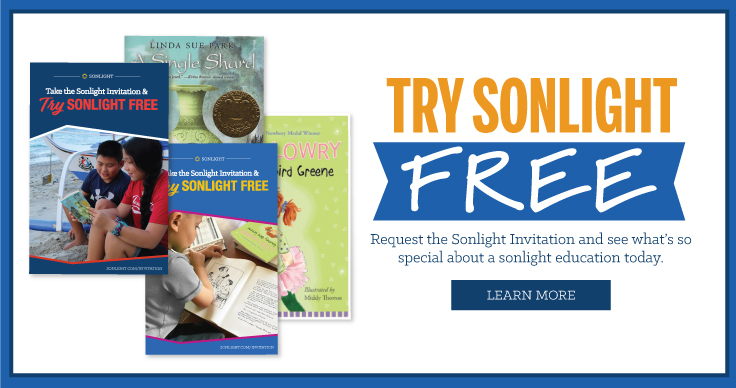 With this free sample, you'll experience what it's like to use Sonlight–the books, the schedule, and the notes.