Legend tells us that the first gingerbread men were created at the request of Queen Elizabeth I. She asked her bakers to mold pastry into shapes of her favorite courtiers and gave them to VIPs who came to visit during the holidays. She wanted ginger "biscuits" that were edible caricatures.
Whatever the origins of these holiday favorites, making gingerbread cookies was part of our family Christmas tradition when I was growing up. Our German heritage likely generated the inclusion of lebkuchen (a German-baked Christmas treat resembling gingerbread) which I was happy to carry on to my own family's traditions. Recipes that find their roots in your ancestry are a great place to begin forming traditions for your children, and it provides an opportunity to delve into a little family history at the same time.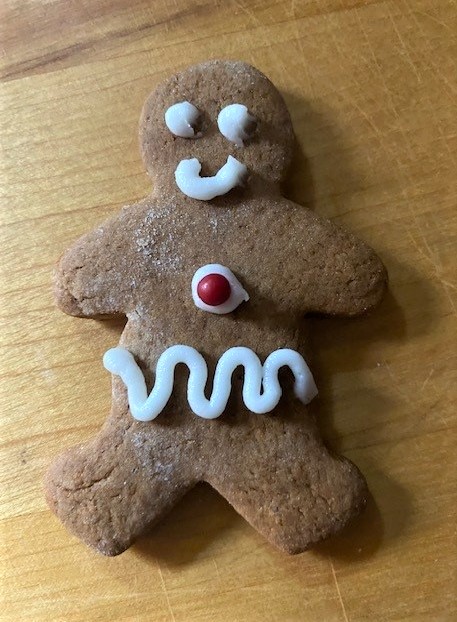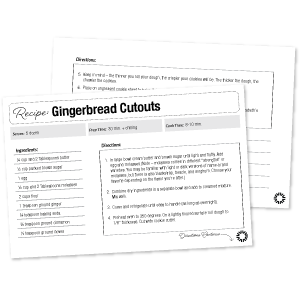 DOWNLOAD THIS RECIPE HERE!
This PDF file is formatted to print the same size as Sonlight's Recipe Cards so you can easily add it to your recipe collection!
Gingerbread Cutouts
Ingredients:
¼ cup and 2 Tablespoons butter
½ cup packed brown sugar
1 egg
¼ cup and 2 Tablespoons molasses
2 cups flour
1 teaspoon ground ginger
¾ teaspoon baking soda
¾ teaspoon ground cinnamon
½ teaspoon ground cloves
Instructions:
In large bowl cream butter and brown sugar until light and fluffy. Add egg and molasses.
(Note – molasses comes in different "strengths" or varieties. You may be familiar with light or dark versions of name-brand molasses, but there is also blackstrap, treacle, and sorghum. Choose your favorite depending on the flavor you're after.)
Combine dry ingredients in a separate bowl and add to creamed mixture. Mix well. Cover and refrigerate until easy to handle (as long as overnight).
Preheat oven to 350 degrees. On a lightly floured surface roll dough to 1/8" thickness. Cut with cookie cutter.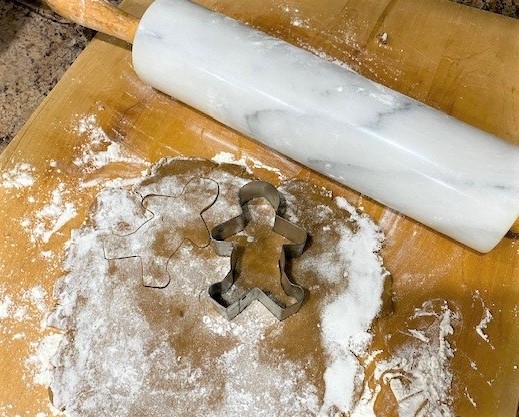 Keep in mind – the thinner you roll your dough, the crispier your cookies will be. The thicker the dough, the chewier the cookies.
Place on an ungreased cookie sheet to bake. Bake 8-10 minutes.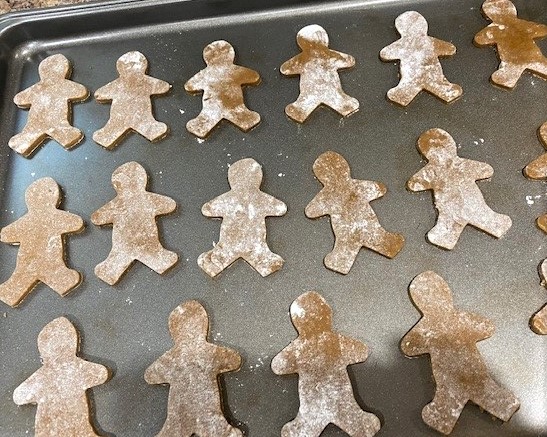 Remove from cookie sheet to a wire rack for cooling.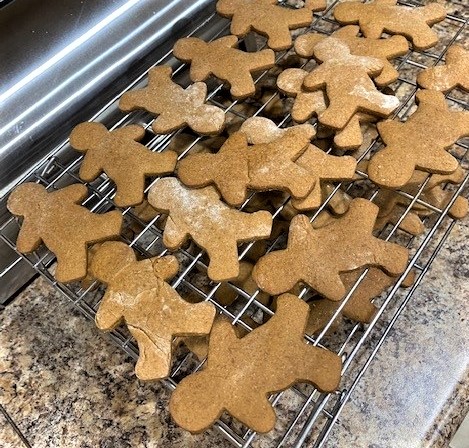 When completely cooled, decorate as you like. I enjoy leaving some without decoration – Queen Elizabeth's gingerbread biscuits are great for dunking in your favorite hot drink!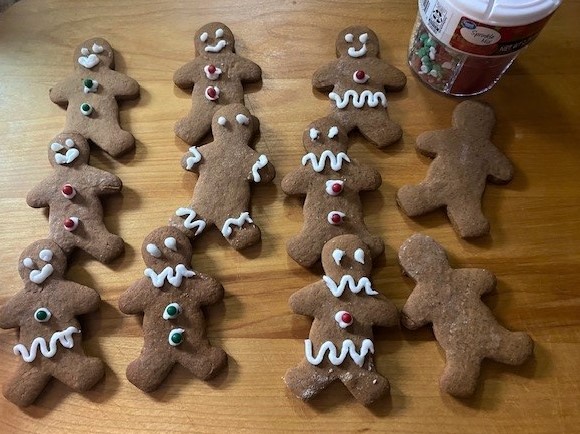 Now is a great time to begin curating recipes to develop into your own Christmas traditions. Sonlight has some simple recipe cards where you can record your favorites and create your own Christmas Cookie Collection.