History tells us that shortbread finds its roots in the 12th century. Legend has it that Scottish chefs baked shortbread in the dark and dreary winters and put slits in the cookies to represent the rays of the sun. Fast-forward to the mid-16th century and we find that Mary, Queen of Scots was known for her love of Petticoat Tails, a crunchy, thin version of shortbread that was sprinkled with caraway seeds. According to History UK, shortbread was an expensive luxury and common folks only enjoyed it on special occasions such as weddings, Christmas, and New Year.
There are many variations and recipes for shortbread, but in its basic form, it is a simple, buttery cookie created with three basic ingredients: butter, sugar, and flour. Variations occur with the type of leavening (baking powder or yeast) and flavorings (almond, chocolate, fruit, etc…). I fell in love with shortbread as a young mom and added it to our Christmas tradition over the years. It adds a simple but flavorful addition to our annual cookie tray.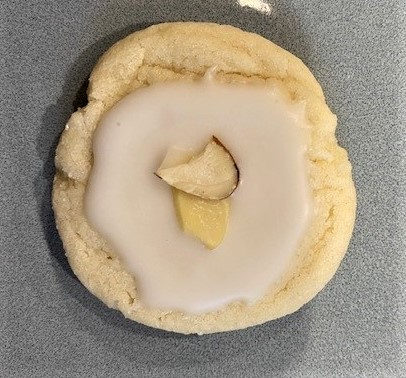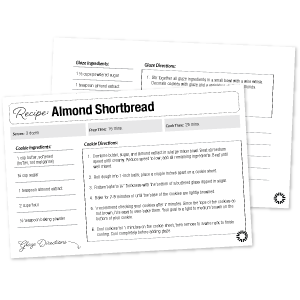 DOWNLOAD THIS RECIPE HERE!
This PDF file is formatted to print the same size as Sonlight's Recipe Cards so you can easily add it to your recipe collection!
Almond Glazed Shortbread
Ingredients:
1 cup butter, softened (butter, not margarine)
¾ cup sugar
1 teaspoon almond extract
2 cups flour
½ teaspoon baking powder
Shortbread Instructions:
Combine butter, sugar, and almond extract in a large mixer bowl. Beat at medium speed until creamy. Reduce speed to low; add all remaining ingredients. Beat until well mixed.
Roll dough into 1-inch balls; place a couple inches apart on a cookie sheet.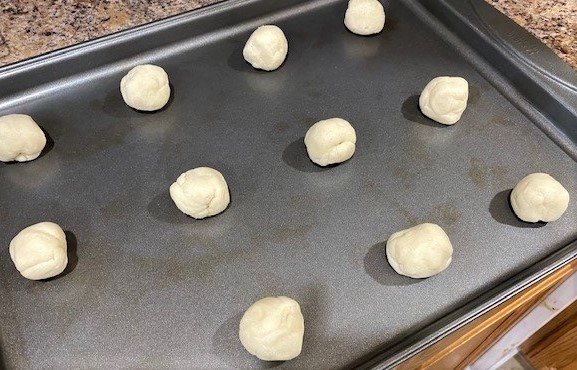 Flatten balls to ¼" thickness with the bottom of a buttered glass dipped in sugar.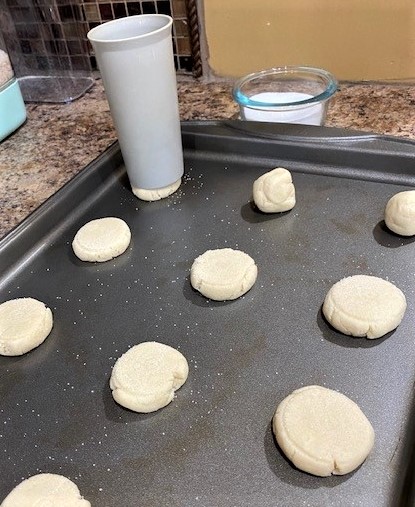 Bake for 7-9 minutes at 350 degrees or until the base of the cookies are lightly browned.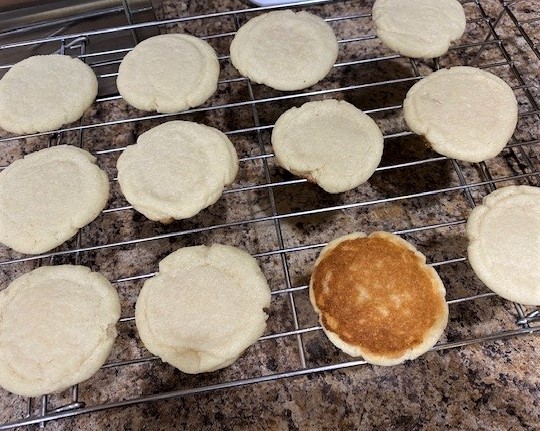 I recommend checking your cookies after 7 minutes. Since the tops of the cookies do not brown, it is easy to over-bake them. Your goal is a light to medium brown on the bottom of your cookie.
Cool cookies for 1 minute on the cookie sheet, then remove them to a wire rack to finish cooling. Cool completely before adding glaze.
Glaze Ingredients:
1 ½ cups powdered sugar
1 teaspoon almond extract
4-5 teaspoons water
Sliced almonds
Stir together all glaze ingredients in a small bowl with a wire whisk. Decorate cookies with glaze and a sprinkling of sliced almonds.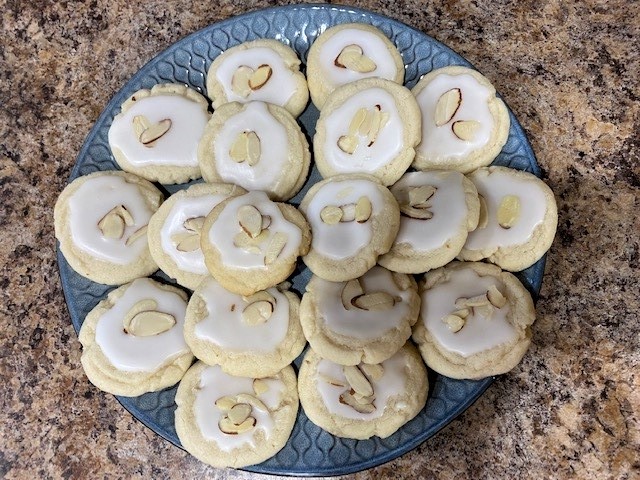 You don't need to be Scottish to enjoy this buttery, chewy bit of goodness. Be sure to add this recipe to your own Christmas Cookie Collection. Sonlight has some great recipe cards where you can record this new favorite. Let your kids decorate the recipe cards with fun Christmas stickers or decorations.