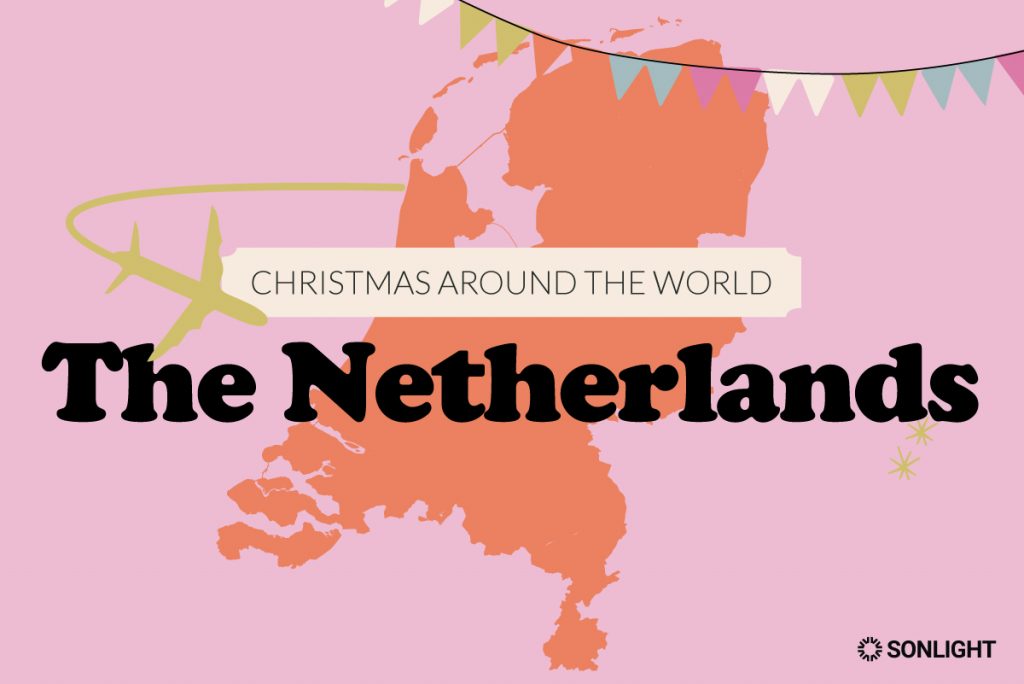 Christmas is one of the most beloved and widely celebrated holidays worldwide. It is a special time that brings joy and sparkle to our lives with feasting and special rituals, colorful decorations, and the exchanging of gifts. Traditions have developed around this holiday celebrating the birth of Jesus and
they have changed as they have crossed borders into other countries and over time.
Dive into Christmas Traditions in the Netherlands below. Download Sonlight's Christmas Around the World ebook to explore Christmas traditions from 19 different countries around the world, including 6 of the 7 continents!
Explore Christmas Traditions in the The Netherlands while listening to this episode of the InquisiKids podcast.
Christmas Traditions in The Netherlands
In the Netherlands, the main gift-giving holiday is Sinterklaas (named for St. Nicholas), celebrated on December 5th. Sinterklaas is dressed differently than Santa Claus, sporting a bishop's outfit, and he arrives by steamship from Spain in mid-November. This marks the beginning of the holiday season. Sinterklaas has a helper known as Zwarte Piet (Black Pete, a Spanish Moor), who helps him fill the shoes the children have placed by the fireplace with gifts and treats.
Learn more about the story of St. Nicholas on the InquisiKids above!
Christmas trees and festive lights are a common way to decorate for the holiday. Some people exchange gifts on Christmas Day (December 25) but the primary day for gifts is December 5th. The general rule is Sinterklaas first, then Christmas via two distinct and separate holiday celebrations.
Dutch cities often host Christmas markets (Kerstmarkten) throughout the month of December, where people can shop for gifts, enjoy holiday treats, and experience a festive atmosphere. Temporary ice rinks are also set up in various towns so that families can enjoy this popular pastime.


Christmas Recipes in The Netherlands
Many Dutch families have a gourmetten (a type of indoor grilling) for Christmas dinner, cooking small pieces of meat, fish, or vegetables in small pans over an electric grill. It involves melting cheese on top of the ingredients and is served with a variety of condiments and sauces. Kerststol, a fruit-studded sweet dough filled with almond paste, is a traditional Christmas bread that is also served.
Start a brand new Christmas dinner tradition, the Dutch way. Check out the recipes below to add to your collection.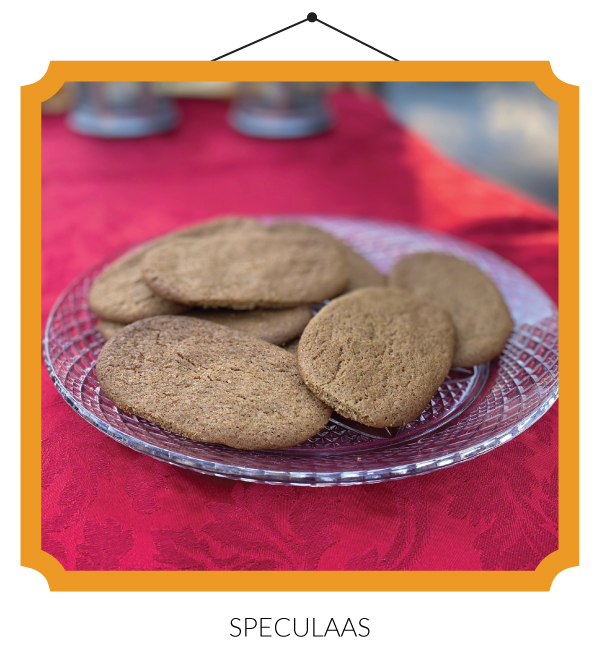 Kerstkrans (wreath-shaped almond cookies tied with a ribbon that are hung on the Christmas tree)
Download a Christmas Playlist
Enhance your Christmas celebrations with popular Christmas music such as Ere Zij God (Glory to God) Stille Nacht, Heilige Nacht (Silent Night, Holy Night) from the Netherlands, and others from around the world. Check out Sonlight's Christmas Around the World Spotify playlist here.
What is your favorite tradition to celebrate with your family around Christmastime?
From traditional festivities to unique customs, we hope these traditions from the Netherlands add a rich diversity to your family celebrations during this joyous holiday. Download the complete Christmas Around the World ebook to infuse your holiday traditions with Christmas customs, recipes, and crafts from 19 countries around the world.
We'd love to hear more about the traditions you celebrate in your own home! Share your stories on your favorite social media outlet using #sonlightstories or comment below. Have a tradition you'd like to see added to this post? Let us know, by emailing us at main@sonlight.com.