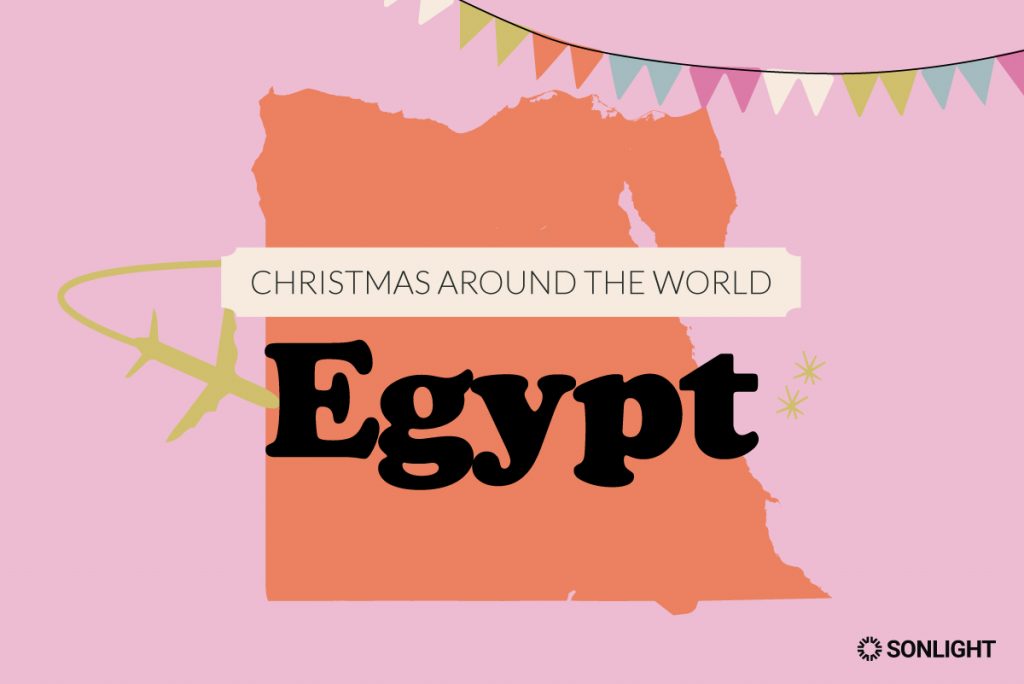 Christmas is one of the most beloved and widely celebrated holidays worldwide. It is a special time that brings joy and sparkle to our lives with feasting and special rituals, colorful decorations, and the exchanging of gifts. Traditions have developed around this holiday celebrating the birth of Jesus and
they have changed as they have crossed borders into other countries and over time.
Dive into Christmas Traditions in Egypt below. Download Sonlight's Christmas Around the World ebook to explore Christmas traditions from 19 different countries around the world, including 6 of the 7 continents!
Explore Christmas Traditions in the Egypt while listening to this episode of the InquisiKids podcast.

COMING SOON! Release date: December 15

Christmas Traditions in Egypt
Christmas is a religious holiday in Egypt, celebrated by the Coptic Orthodox Church, and is a time of cultural celebration and family gatherings. The Coptic Orthodox Church, an ancient Christian denomination with its roots in Egypt, traces its origins to the early days of Christianity in Egypt, with
traditions dating back to the first century AD. It is believed that St. Mark the Evangelist, one of the twelve apostles of Jesus, brought Christianity to Egypt and is considered the founder of the Coptic Church. (The term "Coptic" is derived from the Greek word "Aigyptos," which means Egypt.)
The Coptic Church follows the Julian calendar and thus celebrates Christmas on January 7th. Churches are beautifully decorated for the occasion, and the liturgy includes prayers, hymns, and scripture readings. Leading up to Christmas, many Coptic Orthodox Christians observe a 43-day period of fasting known as the Advent Fast or the Nativity Fast. It begins on November 25th and ends on January 6th, culminating
in the Christmas celebration.
While the exchange of gifts is not as common as in some Western countries, some Egyptian Christian families do exchange gifts. In recent years, Santa Claus and the concept of gift-giving have become more popular, especially in urban areas. Baba Noël climbs through the window to leave presents for the children in exchange for Kahk el Eid (traditional sweets).
However, Coptic Christians don't follow this tradition. Instead of gift-giving, Coptic Christian families will give money to the younger members of the family on Christmas Eve. This popular tradition is done on most other Egyptian holidays too. On the Coptic Christmas Day, friends and family gather in homes, giving out Kahk as gifts. For many Christians in Egypt, Christmas morning usually means a cup of tea with a plate of Kahk el Eid.

Christmas Recipes in Eqypt
Christmas is celebrated on January 7th by Coptic Christians, and it is marked by church services, the exchange of gifts, and feasting on fatta, a traditional Egyptian Christmas dish made with bread soaked in a seasoned, slow-cooked meat broth.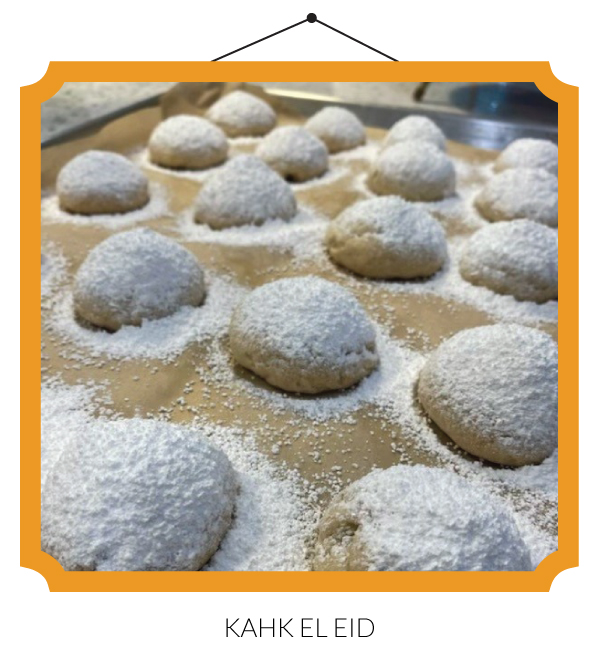 Kahk (butter cookie covered in powdered sugar), Basma (shredded phyllo dough, nuts, and syrup dessert), and Ghryba (shortbread) are also served. Try adding these traditional Egyptian cookies to your family celebrations this year!
Download a Christmas Playlist
Christmas music is not as popular in Egypt as it is in predominantly Christian countries with more established Christmas traditions. However, among the Coptic Christian community in Egypt, Christmas hymns and carols hold significant importance and are sung in churches during the Christmas season. Check out Sonlight's Christmas Around the World Spotify playlist here to download Christmas music from Egypt and around the world.
What is your favorite tradition to celebrate with your family around Christmastime?
From traditional festivities to unique customs, we hope these Egyptian traditions add a rich diversity to your family celebrations during this joyous holiday. Download the complete Christmas Around the World ebook to infuse your holiday traditions with Christmas customs, recipes, and crafts from 19 countries around the world.
We'd love to hear more about the traditions you celebrate in your own home! Share your stories on your favorite social media outlet using #sonlightstories or comment below. Have a tradition you'd like to see added to this post? Let us know, by emailing us at main@sonlight.com.