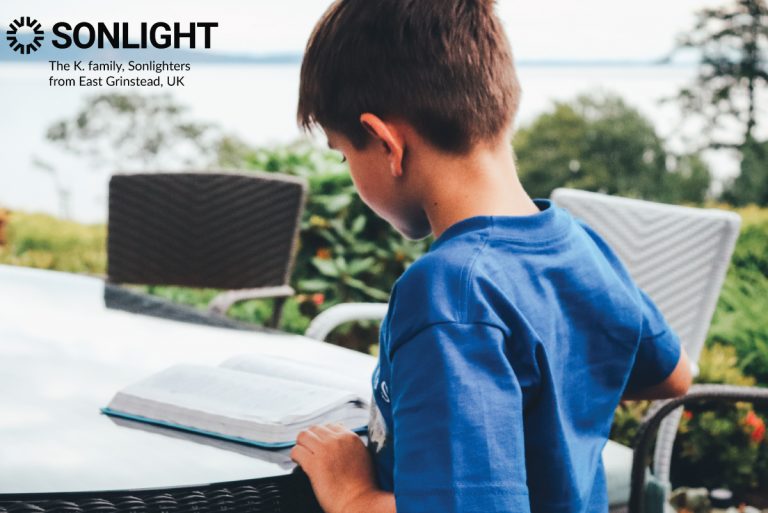 Did you know a winning school year starts in the summer? Summer is a time for rest, vacation, adventure, exploration, and also for planning and gearing up for the new school year. If we approach the summer months with strategic intention, we can lay the groundwork for a more successful school year.
There are five simple summer actions to set your homeschool on a successful trajectory.
1. Review Math and Reading
Throughout the summer, I continue to work on math facts and reading to keep those skills fresh. Although we don't work on these everyday, I make sure that there is enough review throughout the summer that we don't have to start the school year re-learning everything.
Making math and reading fun throughout the summer will increase your child's excitement and willingness to review. That's why I recommend playing games, exploring math in real life, and investing in bonus resources like MathTacular! and Summer Readers.
2. Clean Out and Reorganize
If this is your first year homeschooling, your summer to-do list for sure needs to include creating a space for learning and storing school supplies and books.
If you are a returning homeschooler, take time during the summer to clean out, file, and throw away old papers. There is nothing worse than starting a new school year with old student papers and last year's curriculum still scattered about.
Re-organize your home library and take inventory of your curriculum to make sure you have all you need. If you're using an older program with a younger sibling, consider what consumables you may need. Go through all of your school supplies and remove any broken crayons or dried-up glue.
Declutter closets, shelves, and tables. Reorganize any learning activities and supplements. Newbies and old-timers alike need to make room for new curriculum.
3. Prep Your Curriculum
I learned this tip the hard way. My very first year homeschooling, I did not cut out, print, or prep anything ahead of time. It was a disaster!
If you have anything that needs cutting out, like Sonlight's Sound Cards for example, or anything that needs to be copied ahead of time, like some of the TOPS science books, do it during the summer to avoid frustration during the school year. To avoid feeling overwhelmed by the planning and preparation, break it up into small jobs over the summer months. Don't feel like you must get it all done in one sitting.
4. Invest in Yourself
Use the time during the summer to teach yourself. Consider it your own professional development or teacher in-service:
Educate yourself and help yourself grow as a mom and homeschool teacher by digging into the many resources available, like Ruth Beechick's You Can Teach Your Child Successfully.
If you're a first-time homeschooler take advantage of an appointment with a Sonlight Advisor. They can help!
5. Plan a Schedule or Routine
Writing out a schedule or routine for the new year will be immensely helpful by creating a vision and keeping you focused. Think through each child's needs and the subjects they will be learning. Create a plan that will benefit everyone's activities and produce a low-stress environment.
If you're new to homeschooling, read through our library of posts about planning and scheduling. There are many ways to structure your year, week, and day.
By taking advantage of our summers we can set up our family up for a successful school year. Have fun this summer and make memories, but don't forget to look ahead every once in a while along the way.