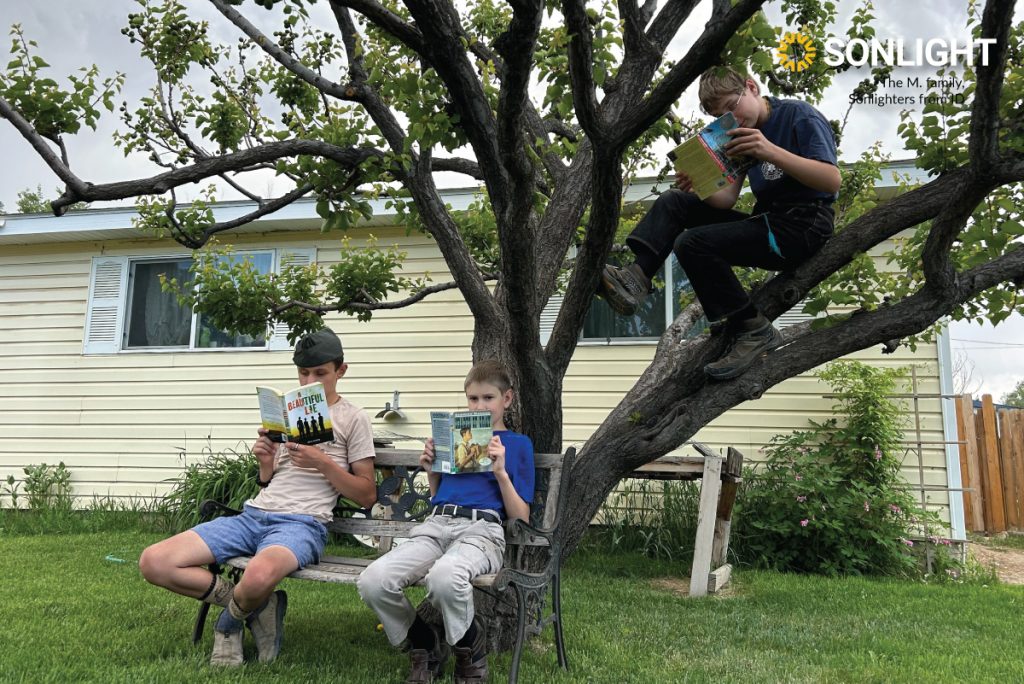 Great books are foundational to learning for all ages. Finding a book that has also been made into a movie can take reading to a whole new level in your homeschool. This list of favorite kids books that have also been made into movies is a great way to kick off summer learning.
The Best Reading Lists For All Ages
This summer, we put together lists of favorite books personally recommended by Sonlight homeschool families. Because good books are the foundation of everything we do at Sonlight, we were thrilled to see so many amazing titles, and favorites of homeschoolers everywhere, all in one place.
While compiling these comprehensive catalogs, we noticed that many of these compelling books were also made into wonderful movies or TV/streaming series! Reading a good book, and then watching the movie together as a family, is a great way to inspire reading, discussion, and relationships in your homeschool.
Top Children's Books Also Made Into Entertaining Movies:
Mr. Popper's Penguins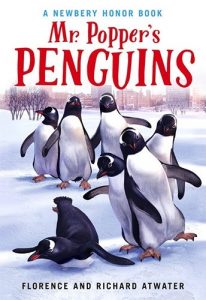 Mr. Popper's Penguins is a classic American book for children which was first published in 1938. Mr. Popper is a humble house painter who is sent the gift of a male penguin from the great Admiral Drake. The arrival of a second, female penguin means the house is soon alive with 12 penguins! Mr. Popper's Penguins is a fun and enchanting story for children and parents and can be found in Sonlight's History / Bible / Literature B program.
Nim's Island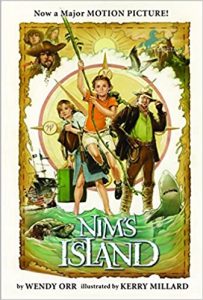 Nim lives on a remote island in the middle of the ocean, with her father, an iguana named Fred, a sea lion called Selkie, and a turtle named Chica. Wonderful and free, Nim loves her life. But when her father disappears while our sailing and disaster threatens her home and friends, Nim must be braver than she's ever been before.
The Hunger Games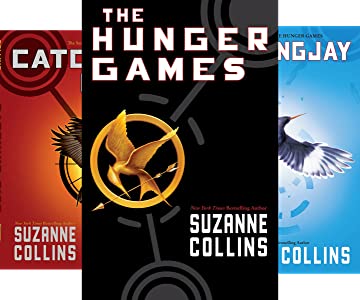 Katniss Everdeen is a sixteen-year-old girl, strong and an expert in hunting for food to feed her family after the death of her father. In an annual lottery, her younger sister, Prim, is chosen to be a "tribute" and compete in The Hunger Games. Despite the extreme danger and injustice of it all, Katniss volunteers to go instead.
The Hobbit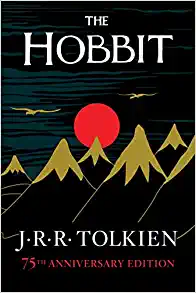 Bilbo Baggins is a hobbit living a quiet, comfortable life, never traveling further than the area around his hobbit hole. This changes when the wizard, Gandalf, and a company of 13 dwarves, come to his home to whisk him away on an important, adventurous journey to "there and back again".
The Lord Of The Rings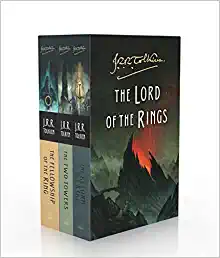 The Fellowship of the Ring, is the first volume in this trilogy. At the core of the story is the fateful power of the One Ring. A magnificent tale of adventure, members of the Fellowship of the Ring are plunged into a perilous quest that sets the stage for an important clash between the powers of good and evil.
The Bad Guys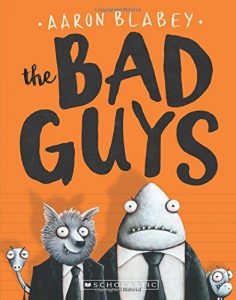 These wannabe heroes may look like Bad Guys—after all, there is a wolf, piranha, snake, and shark—but these animals known for their rottenness are committed to doing good deeds, often with hysterical consequences. This cheerily illustrated and cheekily funny book was featured in Sonlight's 2020 Elementary Boys Summer Reading package.
The Lion, The Witch, and The Wardrobe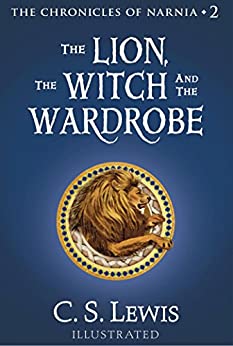 Peter, Susan, Edmund, and Lucy Pevensie, four siblings, step through a wardrobe door and into the land of Narnia. Narnia is under the power of the White Witch, eternally frozen. When it seems like hope is lost, the Great Lion, Aslan, returns and brings a great change and a great sacrifice.
The Book Thief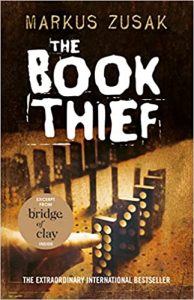 Markus Zusak's unforgettable story is about how books can feed our souls, no matter how dark our circumstances. Set in 1939 Nazi Germany, a young Liesel Meminger is a foster girl near Munich. She survives by stealing when she finds something she can't resist—books. She shares these stolen books with neighbors during bombing raids and with the Jewish man hiding in her basement.
The BFG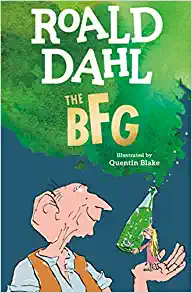 Lucky for Sophie, the BFG is a sweet and bumbling giant. But when Sophie hears that the other, more threatening giants are heading off to England to kidnap more children, she and the BFG are going to stop them once and for all.
The Boy Who Harnessed The Wind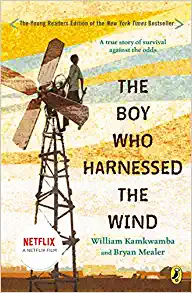 A captivating memoir of survival and determination about a young, brilliant inventor who brought electricity to his Malawian village.
Charlotte's Web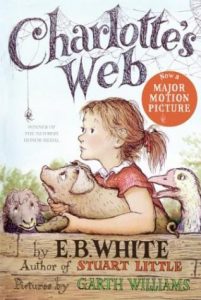 The timeless story of Wilbur the pig and Charlotte, the wise and maternal spider who saves him. This book has touched hearts for more than 50 years. You can find it in Sonlight's History / Bible / Literature B and B+C program.
The Tale Of Despereaux
The story of a mouse, a rat, and a girl who embark on a journey that leads them into a terrible dungeon, up to a beautiful castle, and, eventually, into each other's lives. A kind of fairy tale that shows anyone can be a hero, and that there is darkness and light in all of us.
Watership Down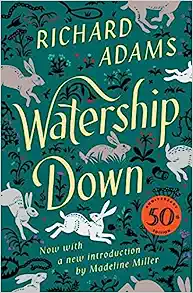 A perilous journey of courage, adventure, and survival for a small band of rabbits seeking the safety of Watership Down. The characters and the culture they share are engaging and meaningful for readers of all ages.
The Mysterious Benedict Society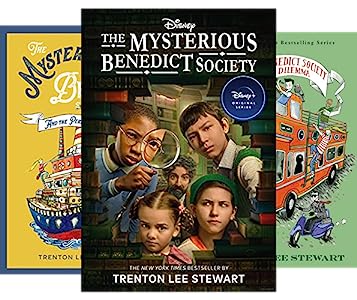 A group of children with extraordinary gifts and talents are recruited by the mysterious Mr. Benedict. Their goal? To infiltrate an evil institute run by his reprehensible twin brother.
Make Movie Night Fun And Educational For The Whole Family
There are many benefits to watching movies together as a family. Here are just a few:
Bond over a shared experience. Watching a movie together can help you and your child connect as you experience the story together. It's easy to share thoughts and feelings, and even laugh together as you discuss the movie. Check out our list of open-ended questions to get you started with a robust family discussion after the movie.
Movies can help introduce new ideas. Seeing it on the screen can be a wonderful way to expose your child to new ideas, places, and characters. Movies can also help kids learn about different values and cultures.
It's relaxing and fun! Watching a movie together is an easy way to relax with your child. There's virtually no prep and it allows you to simply enjoy some time together.
Make movie night a special, fun, memory-making activity (and add in a little learning too) with our list of favorite children's books made into movies!
From this list, what movies have you seen?
We'd love to hear which you liked better—the book or the movie? And share any additional books made into movies we may have missed that you'd like to see added to this list!