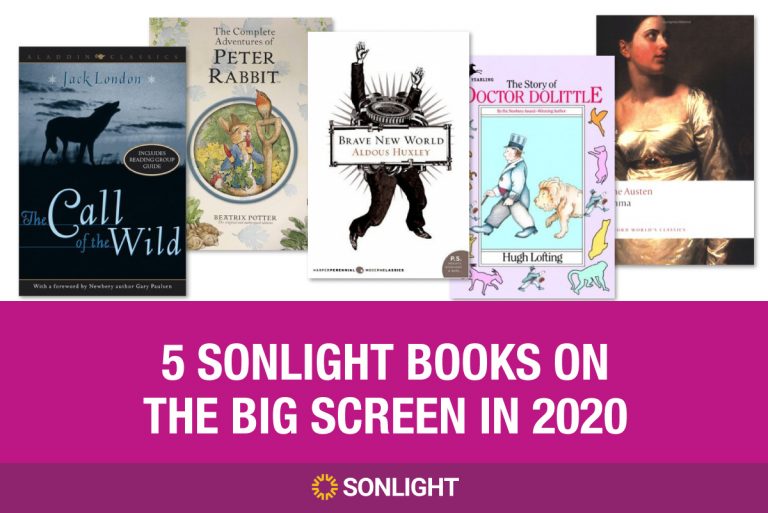 Which did you like better, the book or the movie? This common question lends a wonderful opportunity to extend the experience of a story.
Practice critical thinking by comparing a director's presentation of a plot-line or an actor's impression of character with your own perspective. What seemed out of place? What felt familiar?
Given the amazing books in Sonlight's repertoire, it comes as no surprise that so many are selected as inspiration for major motion pictures and TV series. This year is no exception. Here are 5 book-to-screen adaptations due out for 2020.
1. Call of the Wild (2020)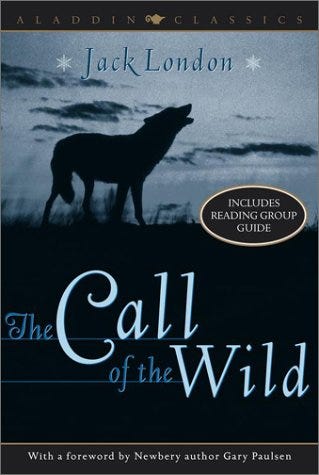 Harrison Ford stars as John Thornton in a screen adaptation of Call of the Wild. This beloved Jack London classic is found in Sonlight's 9th grade literature choices. This adaptation uses computer-generated imagery (CGI) for the character of Buck (the dog).
Not only is this movie a fantastic conversation starter for digging deeper into plot and character, but it's also a fantastic choice for technology buffs wanting to learn more about cinematic effects. Call of the Wild is now available on Amazon Prime Video.
2. Emma (2020)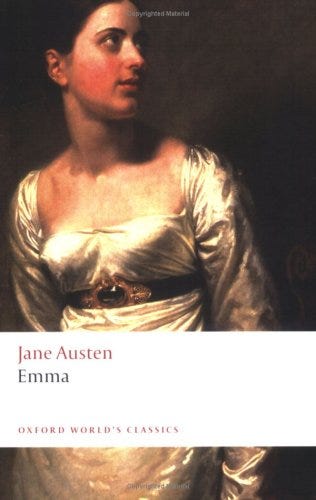 Sonlight includes Jane Austen's fourth novel, Emma in the British Literature (AP prep) collection. Jane Austen novels have characters and plots so universally beloved that multiple versions of them are easy to find. Emma is no exception.
What a great opportunity to compare and contrast different interpretations of Austen's classic work! Here are four recent traditional and non-traditional adaptations of Emma available on Amazon Prime Video.
Autumn De Wilde's 2020 Emma
Douglas McGrath's 1996 Emma
Diarmuid Lawrence's 1997 Emma
Amy Hackerling's 1995 Clueless
3. Peter Rabbit 2 (2020)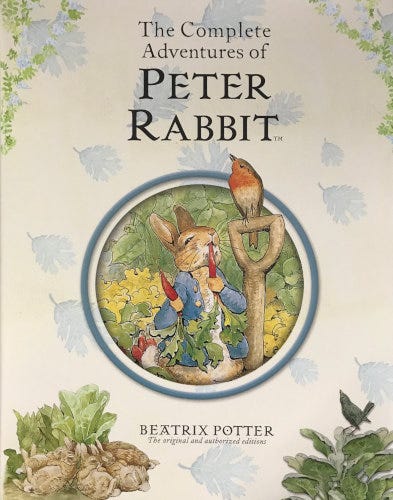 The Complete Adventures of Peter Rabbit by Beatrix Potter is a family favorite found in Sonlight's Pre-K package.
Peter Rabbit 2 is a sequel to the crowd pleasing Peter Rabbit released in 2018. Coloring sheets for this one are available from Sony Pictures. Set to premiere this summer, the release date has been delayed by the pandemic and it is not yet in theaters.
4. Brave New World (2020)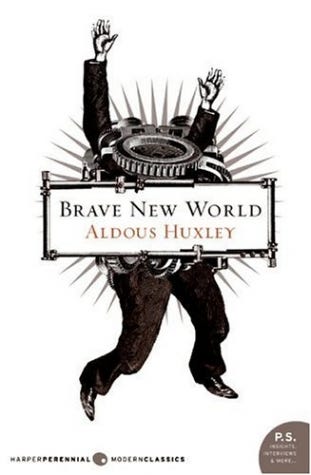 Aldous Huxley's Brave New World is part of Sonlight's 11th grade curriculum, focused on 20th century literature. Perfect for science fiction buffs, the new series will premiere on the streaming service Peacock. The show is expected to be available July 2020.
5. Dolittle (2020)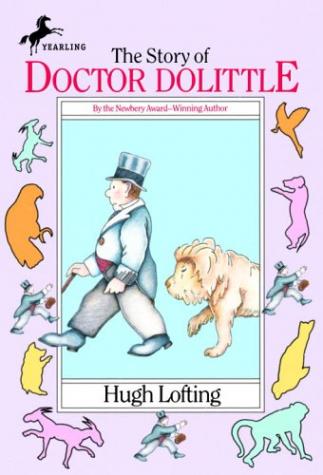 Longtime Sonlighter's will likely recognize the lovable Dr. Dolittle as a beloved character from past versions of the Introduction to World Culture's Package. While the book is now discontinued, the story lives on in this year's screen adaptation starring Robert Downey, Jr.
This film is a great choice for kids who love action, adventure, and talking animals, though some may find the realistic looking animals and emotion to be a tad bit overwhelming. Dolittle is also available on Amazon Prime Video.
Great Questions For Juicy Book-to-Movie Conversations
Regardless of the book and movie pairing you choose, these open-ended questions can get you started with a robust family discussion.
What if anything did you like better about the book?
What if anything did you like better about the movie?
How was the casting? Did characters look and act as you expected?
What was in the book that you wish had been included in the movie?
Did watching the movie affect how you viewed the story? If so, how?
As always please be sure to preview movies prior to watching with your family. While adaptations to books are wonderful ways to enhance and expound on a story, producers and cinematographers may take creative license or include material that you find inappropriate.
Common Sense Media and Kids-In-Mind are excellent resources for more learning more about particular movies. We hope you enjoy the show!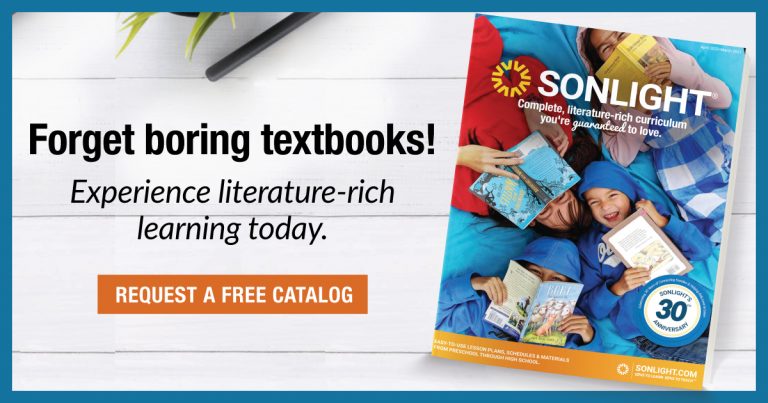 Whether you read the book before or after watching the movie, Sonlight has hundreds of titles your home library needs! Request a print catalog to dive more deeply into what Sonlight can offer your family.