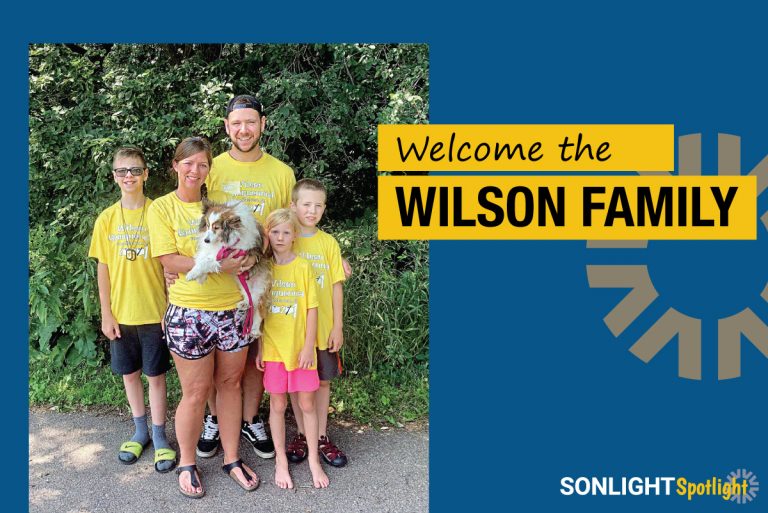 We are excited to announce our ongoing series: Sonlight Spotlight. Each month the Sonlight team will choose a current family to highlight by sharing their #sonlightstories. If you'd like to shine a light on your family, apply here for a chance to be featured.
Introducing the Wilson Family!
Sonlighters and former US Military members, Sam and Angel Wilson along with their three children, Blayne (12), Briar (10), and Hannah (8) are currently working on HBL D. This adventurous family of 5 from Michigan has been using Sonlight for the past 8 years and plans to continue through graduation.
After the Wilson's left active duty and were living in a new location, the thought of homeschooling was appealing as they were not settled into their permanent housing. Angel states:
"I chose Sonlight because a friend recommended it. I've always loved books but disliked planning. We had three kids 5 and under when we started, and I needed a curriculum that I could open and teach."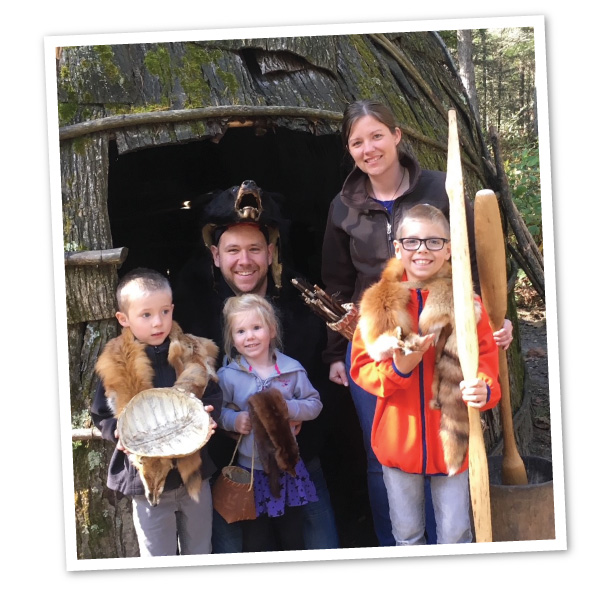 Homeschooling is Worth the Investment.
The fully-prepped lesson plans weren't the only reason the Wilson's loved Sonlight.
"I also loved the payment plans. As we adjusted to our new way of life outside of the military, those payment plans really made homeschooling affordable and a reachable resource for us to use." - Angel Wilson
Learn more about Sonlight's Payment Plans here.
Overcoming Homeschool Obstacles.
Often homeschool parents don't feel equipped or stumble to teach out-of-the-box learners. The Wilson's feared they were not qualified to teach their kids when first diagnosed with learning disabilities. The Sonlight Blog and resources provided the advice and encouragement they needed to not only homeschool but to thrive!
Homeschooling with Sonlight has provided stability for all three Wilson children while going through Michigan's IEP and learning disabled home education requirements. With long drives to daily therapy appointments, homeschooling provided a the opportunity to stick together as a family, and Angel has been able to advocate for her children.
"I think if they were to be in (public) school, it would have been too stressful for all of us. Homeschooling provides a light at the end of the tunnel."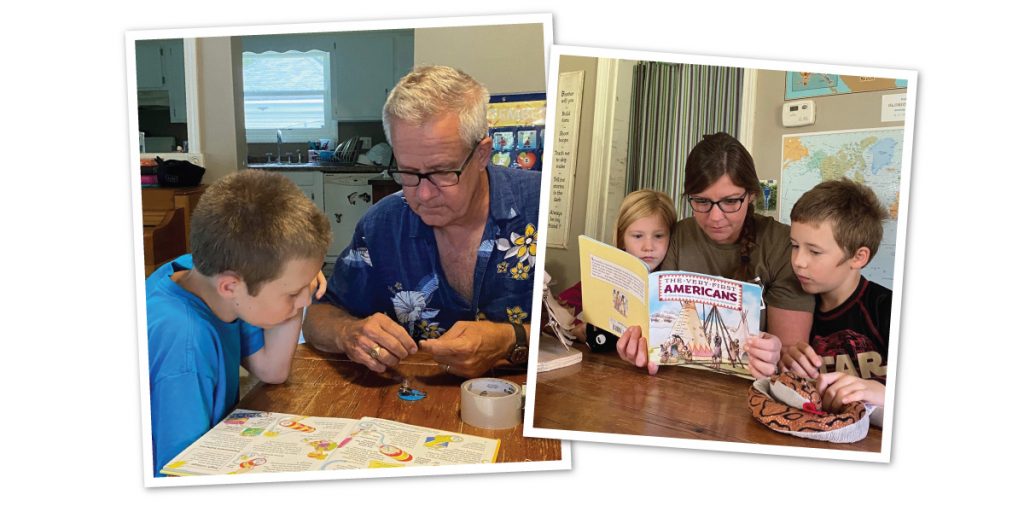 Each Wilson kid works through their own individual Math, Science, and Language Arts program but works as a team on History/Bible/Literature D. Some of the Wilson's favorite Sonlight books include:
The Usborne Book of Knowledge
Roman Diary
Homeschooling is for Everyone!
When asked what advice they'd give other families who are thinking about or currently homeschooling, Angel says: "Enjoy the time! We don't get it back. It's such a wonderful opportunity to spend all day with our kids. It's hard and the days are so long but it's worth it!"
You can learn more about the Wilson family's Sonlight experience by listening to their full interview on the Sonlight Connections podcast.