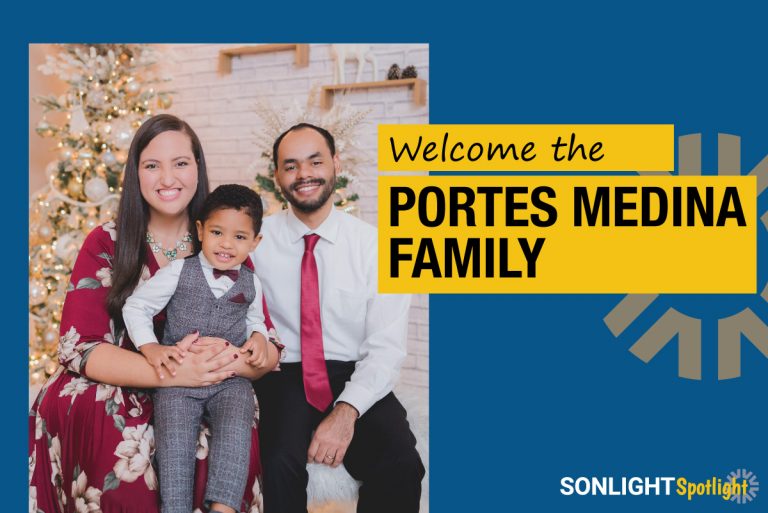 We are excited to continue our series: Sonlight Spotlight. Each month the Sonlight team will choose a current family to highlight by sharing their #sonlightstories. If you'd like to shine a light on your family, apply here for a chance to be featured.
Meet the Portes Medina Family!
Originally from Santo Domingo, Dominican Republic, Sara and Ronal along with their three-year-old son Eduardo, "Edu" are currently working through Sonlight's Preschool Program (and, "Loving it!").
Mom Sara has an Early Childhood Education background with a Master's Degree in Education that provides insights on the type of schooling she wants for Edu.
"I studied abroad and met some wonderful homeschool families, so even before we got married, the idea was in our heads. When Edu was born we saw the benefits of teaching him, being with him, and being his primary influence. We saw the fruits of that and decided to stick with it instead of joining a private or public school."
The Portes Medina's were researching homeschool curriculums, and they had a specific set of criteria on educational programs. Their requirements included the following:
Curriculum that aligns with their faith and values
An educational philosophy with a strong foundation
Literature-rich programs
When they came across Sonlight, they quickly realized those boxes were checked and more.
"We are bookworms, so when we encountered Sonlight with the literature and beautiful books, we fell in love with the idea of teaching with tons of books. The philosophy of why you educate with books that aren't textbooks really appealed to us."
Confirmation came from dad Ronal, "I see that he is learning way more (with homeschooling) than he would have in regular school."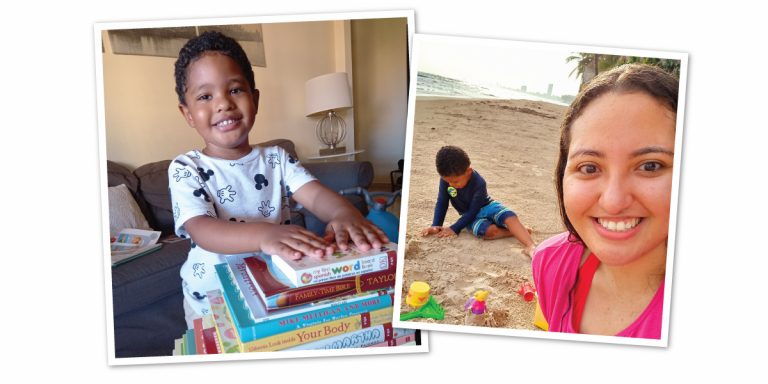 Homeschooling Abroad
Schooling looks different in the Dominican Republic.
"In our country, homeschooling is not that popular. That is why the support and advice from the Sonlight Connections Community is a huge blessing to us."
In addition to community support, Sonlight provides a personal library of books no matter how many other options are available.
"We don't have libraries (in the Dominican Republic) where you can check out books. You can go there to read them but not bring them home. The fact that we have #sonlightboxday with everything we actually need is really nice and encouraged us to continue. We are assured to have everything we need when we place a Sonlight order. We're really excited about all the books we're going to get with future levels!" - Sara states.
Bilingual Homeschooling
On Sonlight school days, the family speaks, writes, and learns in English. On non-school days for extra-curricular activities, like Edu's art classes, only Spanish is spoken. They plan to continue the same practice during their homeschool journey to promote both languages.
"As a bilingual family, it helps and inspires us to get the books he really loves in our mother tongue as well. That's been really nice."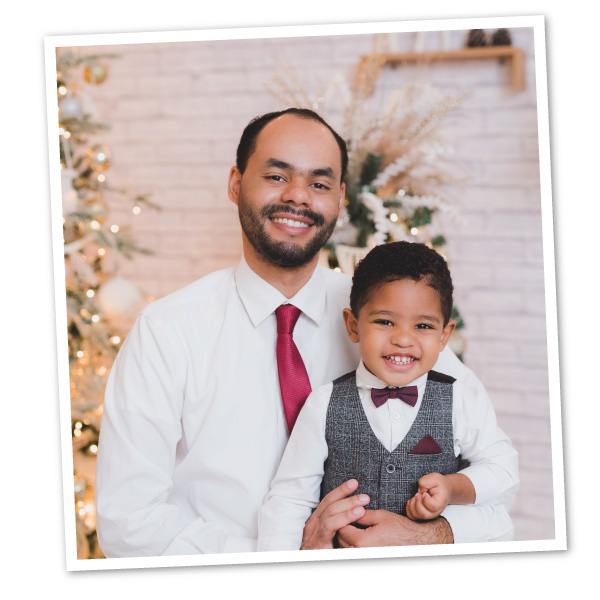 Routine
Routine for the Portes Medina's is extremely important and necessary for this active family of three. A typical school day begins around 9:00am as they dive into their Sonlight Preschool program.
"I wake up an hour before Edu to have my quiet time. That really helps me with my attitude to have time with the Lord. The preschool program has given me great ideas because it's Montessori-inspired. It's great how Sonlight gives you ideas to get the kids involved in chores - teaching how to wash the dishes, make the bed, and set the table. The Instructor's Guide ideas help him be involved in our day-to-day life."
One of the advantages the Portes Medina family has found homeschooling with Sonlight is the flexibility to adjust their schedule as they see fit. Once Edu has completed his daily curriculum, they head outside and enjoy the warm Dominican weather at a local park or enjoy playdates with other children.
"We adore the book selection, and the activities are developmentally appropriate. The Preschool Hands-on Materials are great!"
Edu's favorite books and stories include:
Sara confirms teaching Edu with a literature-rich curriculum has been a blessing saying, "We have confirmation from the Lord that this is the path he wants for us."
You can learn more about the Portes Medina family's Sonlight experience by listening to their full interview on the Sonlight Connections podcast.