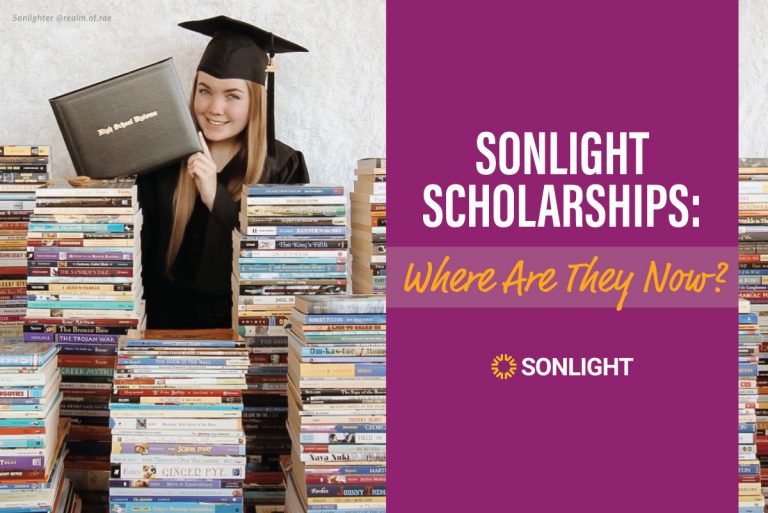 Last month, we highlighted recent Sonlight Scholarship winners. There were so many success stories we decided to feature a second group of these incredible young adults.
Since 1990, Sonlight has been blessed to be a significant part of the educational foundation to so many students across the nations. Sonlight's President, Sarita Holzmann, wanted to support Sonlight students beyond their homeschool graduation.
The Sonlight Scholarship Foundation was created, and each year, the scholarship committee evaluates applicants, selects winners, and awards $4,000 to $20,000 total to each.
We offer scholarships based on two different sets of criteria. One puts greater weight on academic performance, and the other focuses on mission mindedness and acts of kindness. If you are a high school senior, we encourage you to apply here. Deadline is December 1, 2021. 
From leading businesses to academia, churches to the mission field, from neighborhoods to home - we are grateful to have been part of these amazing students' lives.
Meet Anna R. 2021 Sonlight Graduate
Anna R. is a recent Sonlight Graduate and is currently attending Wheaton College and studying biochemistry.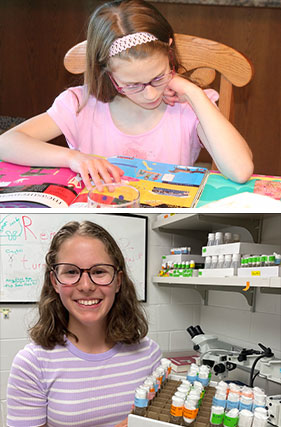 When asked how her Sonlight prepared her for college and beyond, Anna states: "I have learned to prioritize what I care most about and individualize my learning to the way I learn best. I've also learned to be more independent with my assignments."
"There are so many ways to learn. As a parent, don't let yourself be trapped in a box of formal assignments/curriculum and fail to explore what your child is curious about." is the advice Anna offers to homeschool teachers.
Anna encourages students to:
Split Photo of Anna
"Find something you are so passionate about that you never want to stop learning about it. Let that motivate you to work towards your goals. Don't let people discourage you from pursuing what you are interested in, but also don't be afraid to ask for help. No one can do it all alone!"
Meet Jeoffrey D. 2018 Sonlight Graduate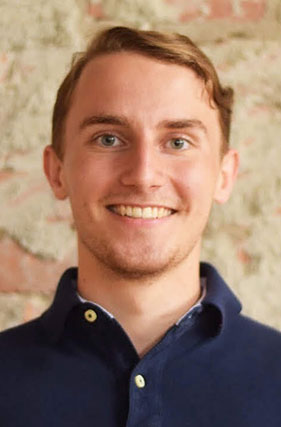 Upon Sonlight graduation, Jeoffrey attended Lansing Community College for two years where he attained an associates degree, and is currently finishing his bachelors in Supply Chain Management at  Michigan State University. 
"Homeschooling taught me the value of planning, beginning with the end in mind, knowing where to prioritize your time and energy and how to effectively handle multiple projects at one time. This has greatly helped me in my adult life and equipped me well to succeed in college and beyond.
Jeoffrey's advice to both homeschool leaders and students is would be to utilize your time as best as you can. "Be intentional with activities, relationships, your faith, and passions. Work hard at work worth doing and everything will fall into place."
"Homeschooling equipped me for adulthood by teaching me to take ownership of life. As a homeschooled student, I had to ownership of my time, attention, schedule, and academic life from an early age." - Jeoffrey D.
One last tip from this young man is to, "Allow for pursuit of passions outside the classroom and make room for extracurricular pursuits. Emphasize character development and the meaning behind the school work and most importantly, emphasize and build a mindset of continuous learning and a thirst for knowledge."
Meet Kaycie C. 2018 Sonlight Graduate
After graduation, Kaycie attended New Saint Andrews College, where she is currently finishing up her senior year with a NSA Liberal Arts degree. This field has sharpened Kaycie's analytical and communication skills while showing her what faithfulness looks like in serious scholarship. Kaycie also got married this summer to her husband Josiah and they plan to move to Seattle for career growth.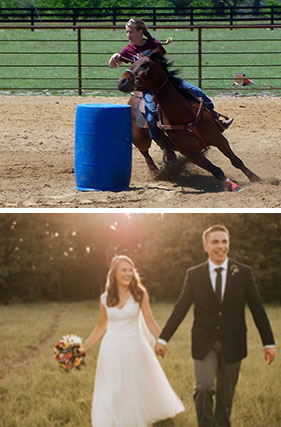 Kaycie provides insights on how her experience applying to Sonlight's Scholarship was great preparation for applying to schools and future jobs. She encourages high school seniors, "To see it as an opportunity to train how to present themselves professionally, and to enjoy the process regardless of whether or not they receive a scholarship."

She learned the importance of finding the balance between school work and friends/church, and not becoming a slave to her own schedule.
Kaycie's favorite Sonlight book is William Zisner's book On Writing Well. which allowed her to succeed in her college assignments.
"It's easy to compare yourself to a public school and think how much better your education is–but with true education comes true humility, as you recognize what you really don't know!" - Kaycie C.
One last tidbit from Kaycie is: "Push your kids. Expect high standards of them. Don't let them settle. My mom had us rewrite assignments over and over again until we did them well. Your kids will thank you for requiring excellence."
Meet Daniel N. 2017 Sonlight Graduate
Sonlight and John Brown University graduate Daniel N. is currently working as an Applications Engineer at Texas Instruments in Dallas, supporting the use of TI's semiconductors in power electronics.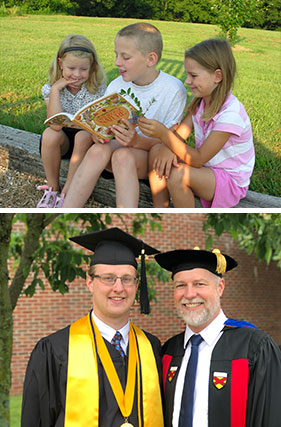 Outside of work he volunteers with the children's ministry at his church, and enjoys cooking and wood carving.
"Homeschooling taught me how to learn and think critically. In a new city with a new job I am constantly learning. At work many of the systems I am supporting were not covered in school, so I need to be able to do research myself to get up to speed quickly. Outside of work I am able to manage my finances, my housing, whatever it may be, by doing my research and thinking critically, skills homeschooling taught me early on." Daniel states.
One of his favorite Sonlight memories is completing science experiments including dissections and titration in the kitchen with his brothers. Daniel really enjoyed going beyond the prescribed experiments, testing other conditions that sparked further curiosity.
"Homeschooling provides an opportunity for students to develop a love of learning, and for parents to learn alongside their kids. As I see it, the primary requirement for a successful homeschool is a family that has a desire to learn." - Daniel N.
Meet Grace A. 2019 Sonlight Graduate
After graduation, Grace started school at Kingswood University where she is third year pursuing a Bachelor of Arts in Business as Ministry.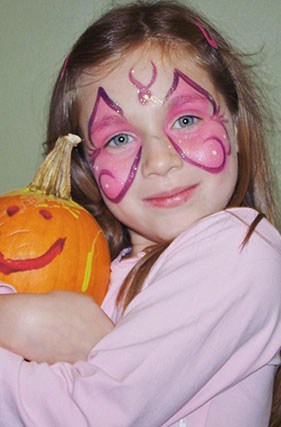 Grace attributes Sonlight for helping her not only learn facts and information, but also to "develop critical thinking skills and to be a person of integrity. This equipped me well for adulthood, for communicating well with others, being responsible and hardworking, and thinking for myself."
Some advice she offers to high schoolers and college students is to be intentional about setting good habits and goals for studying and life. "Now is a very formative time, and the routines, habits, and priorities that you establish for yourself will carry with you into the seasons of life to follow."
"Homeschooling provides a unique opportunity for you to specifically shape the curriculum to fit with your child's learning style, interests, and talents. It results in a lot of good memories and a rewarding education for your children that can prepare them for life." - Grace A.
Grace's favorite memory from Sonlight is reading history books with her brother and mom while making lunch every day.
Sonlight counts it a huge blessing when hearing about all of the great success stories from our recent graduates. These young adults are truly making an impact in our world in no small part because of their Sonlight educations. With a Sonlight education, your children will not merely absorb basic information, but, far more, they'll develop an inquisitive spirit and love for learning. With Sonlight, you set the stage for your students to continue learning even after they have completed their formal education.
To hear more Scholarship winners' testimonies, head over to the Sonlight Connections Podcast.