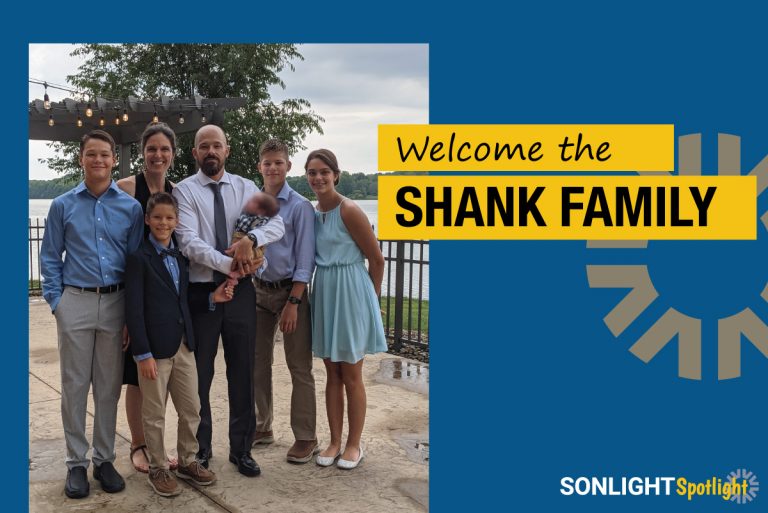 We are excited to continue our series: Sonlight Spotlight. Each month the Sonlight team will choose a current family to highlight by sharing their #sonlightstories. If you'd like to shine a light on your family, apply here for a chance to be featured.
Meet the Shank Family!
Adam and Bonnie Shank have been homeschooling since 2010 with their children Lily (17), Jonathan (14), Josiah (12), Emmanuel (9). Their 5th child Hezekiah (age 6 months) is a future Sonlighter, listening in occasionally to what's going on, and giving his opinion when necessary.
The Shanks chose to homeschool because they felt their children's school years were an important and fleeting time in their lives and a home education would help to set the foundation for who they would become as adults. They made the decision to be the primary influence in their children's upbringing.
"We had concerns about in the public schools in the U.S., about negative peer influences, and about the tremendous amount of time our kids would spend away from home each day, starting at very young ages. In other words, we didn't want to "farm out" our responsibility to train and educate our children."
A Christ-Centered Education
Mom, Bonnie, expressed her growing family's top priority when it came to her children's education, "We want our children to have a Christ-centered education, beginning and ending all studies with the understanding that God is the One who gives us life, breath, and every good thing. We wanted to be able to share with them the exciting moments of discovery, and even the difficult struggles when concepts were hard to grasp. We wanted their character training to be as (or more) important than simply teaching them facts and information.
We wanted the truth of God and His Word to be the lense through which they viewed all other realms of knowledge. And we just plain wanted to spend time with them!"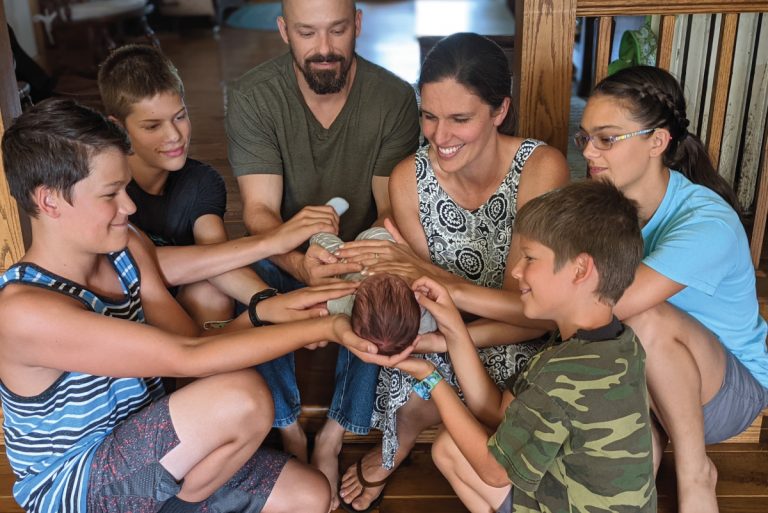 A Literature-Rich Education
Reading has played a large role in the Shank household since their children were newborns. When a friend referred Sonlight, it seemed like a natural fit to start the literature-rich homeschool curriculum. Additionally, the preplanned lesson plans created a smooth and easy "open and go" style.
"Sonlight offers a well-organized, thorough, broad, Christ-centered, global education for families."
An International Education
Living in a third world country (a remote village in Africa!) as part of a Bible translation team, Adam and Bonnie knew many other families in their mission organization also used Sonlight curriculum to school their children, so they were able to a share similar journey in the foreign field.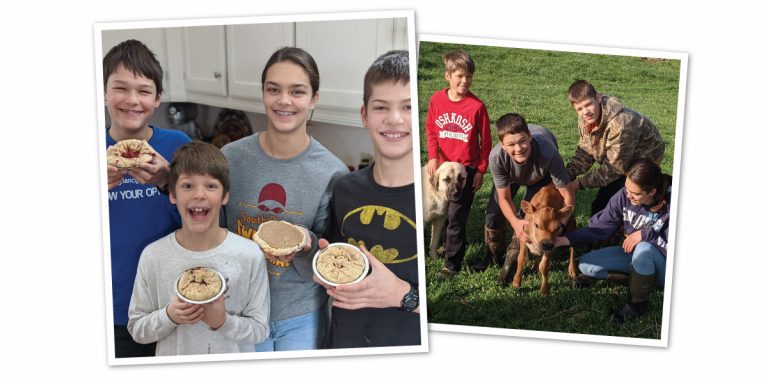 A Flexible Education
The Shanks are back stateside now and currently living and operating a family farm in the Midwest taking full advantage of one of homeschooling's biggest perks: flexibility.
"Our school day typically involves waking up and taking care of barn chores and animals first thing in the morning, followed by breakfast, family worship, inside chores, table subjects, piano practice, etc. While no day ever really goes as smoothly as we envision in our idealistic imaginations, we are still all grateful for the freedom and ability we have to homeschool. Our kids wouldn't want it any other way, and neither would we!"
One of the best things about Sonlight books is that there are no boring textbooks to gather dust or donate to the thrift store! "Sonlight books will be enjoyed over and over again, and will become like old friends. The memories you create and the discussions you have, as you learn together, forge a bond that strengthens the family unit," Bonnie concludes.
Some of the Shank Sonlight family favorites are: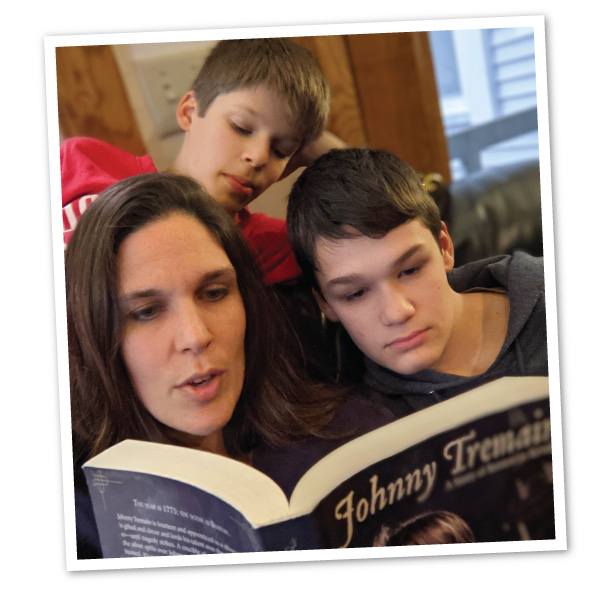 You can learn more about the Shank family's Sonlight experience by listening to their full interview on the Sonlight Connections podcast.