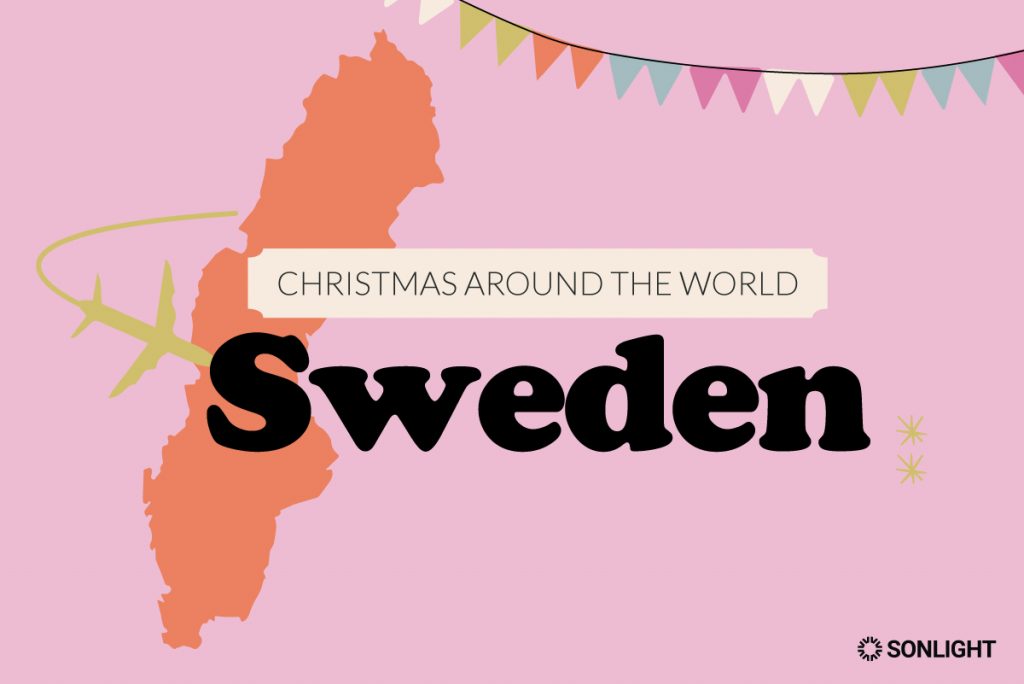 Christmas is one of the most beloved and widely celebrated holidays worldwide. It is a special time that brings joy and sparkle to our lives with feasting and special rituals, colorful decorations, and the exchanging of gifts. Traditions have developed around this holiday celebrating the birth of Jesus and
they have changed as they have crossed borders into other countries and over time.
Dive into Christmas Traditions in Sweden below. Download Sonlight's Christmas Around the World ebook to explore Christmas traditions from 19 different countries around the world, including 6 of the 7 continents!
Explore Christmas Traditions in the Sweden while listening to this episode of the InquisiKids podcast.
Christmas Traditions in Sweden
Sweden is located on the Scandinavian peninsula, in the far north of Europe. Since it is dark for much of the day during the winter in Scandinavia, light plays a big role in the traditions in this region. Advent candles are a typical way to count the days until Christmas.
Another festival of light is the celebration of St. Lucia Day. Traditionally, the oldest girl in the family wears a white dress with a red sash and a crown of candles and carries food early in the morning to her family in bed. St. Lucia Day (December 13) marks the beginning of the Christmas season in Sweden, and St. Knut's Day (January 13th) marks the end of the season, with singing songs and dancing around the Christmas
tree before taking it down. Learn more about St. Lucia Day here.
In Sweden, decorations made of straw trace their roots back to agricultural traditions. It was an easily available material and used for various purposes. The tradition of placing a large straw goat called Julbock or Gävlebocken next to the tree helps Swedes connect with their heritage. The Julbock is one of the oldest traditions in Scandinavia. It's believed that the Jultomte (Santa) was accompanied by a goat to help deliver presents on Christmas Eve.
Jultomte is similar to Santa Claus. He is dressed in red and has a white beard and leaves gifts for children. Children leave him julgröt (rice porridge). In Swedish folklore, Tomte, a mythical creature associated with the Christmas season, is believed to protect the home and its inhabitants.

Christmas Crafts in Sweden
According to Scandinavian folklore, if you treat Tomte's (little elves or gnomes; not to be confused with trolls) well, they will care for your animals and help you around the house. If you treat them disrespectfully, they will play little tricks or pranks on you. Make your own Tomte Ornament with the instructions below.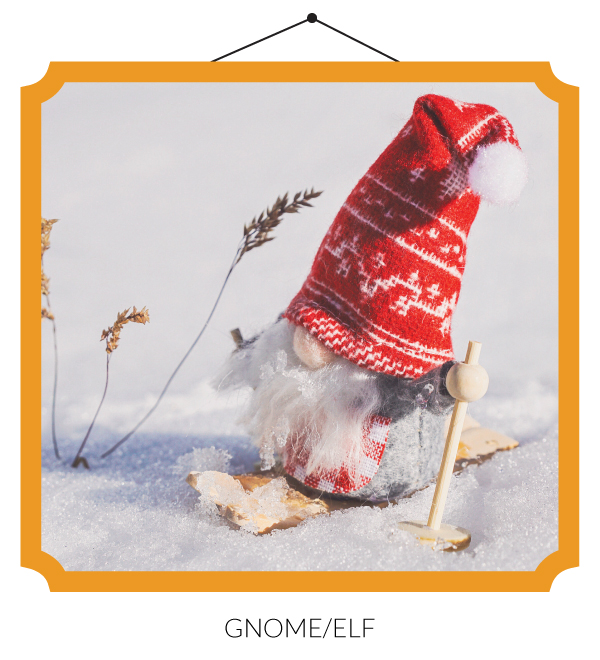 Christmas Recipes in Sweden
The Julbord is a traditional Christmas buffet and can be eaten for either lunch or dinner. This massive spread includes pickled herring, cured salmon, sausages, meatballs, ham, and different types of bread and condiments. The word julbord translates to "Christmas table". It's a beloved tradition in Swedish households. Though it's a buffet and can be eaten in any fashion you'd like, it's typically broken down into courses and you're encouraged to work your way through several plates of food grabbing just a bit of everything from the course you're currently on.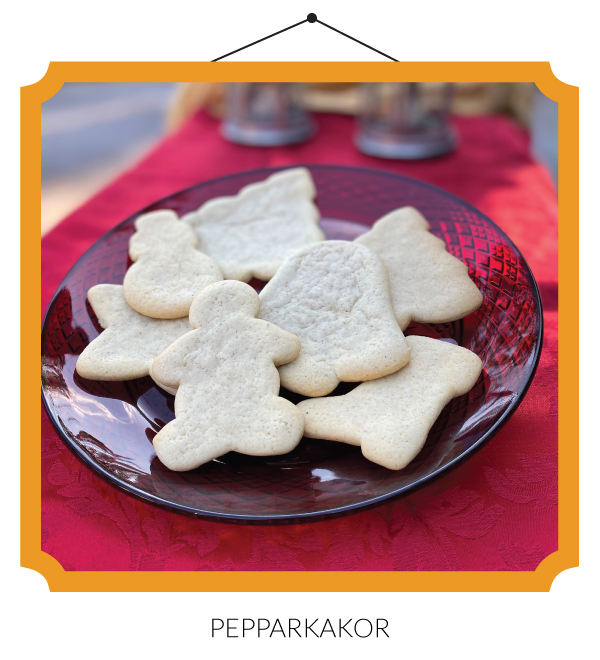 Included in the smörgåsbord of food are popular Swedish Christmas cookies called Pepparkakor (a thin ginger cookie). Add a new treat to your Christmas festivities by making this popular Swedish Christmas Cookie—get the recipe below!
Pepparkakor (a Scandinavian Christmas tradition!)
Julgröt (Rice Porridge that is served on Christmas as an offering to the tomte. Adding butter to the porridge shows that you respect your tomte!)
Saffransbullar (Swedish saffron-infused buns) NOTE: Lussekatter is a specific type of saffron bun with a distinct shape commonly associated with St. Lucia Day. Both Saffransbullar and Lussekatter are often used to describe the delicious saffron-infused treats enjoyed during this festive occasion.
Download a Christmas Playlist
Enhance your Christmas celebrations with popular Christmas music such as Mer Jul (More Christmas), Stilla natt (Silent Night), Hej mitt vinterland (Hey My Winterland), Sankta Lucia (Saint Lucia) from Sweden and from around the world. Check out Sonlight's Christmas Around the World Spotify playlist here.
What is your favorite tradition to celebrate with your family around Christmastime?
From traditional festivities to unique customs, we hope these Swedish traditions add a rich diversity to your family celebrations during this joyous holiday. Download the complete Christmas Around the World ebook to infuse your holiday traditions with Christmas customs, recipes, and crafts from 19 countries around the world.
We'd love to hear more about the traditions you celebrate in your own home! Share your stories on your favorite social media outlet using #sonlightstories or comment below. Have a tradition you'd like to see added to this post? Let us know, by emailing us at main@sonlight.com.