We were having the usual box day excitement...children anticipating the moment that the tape peels from the top of the Sonlight box.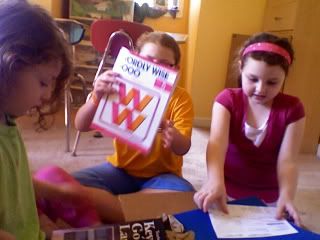 Our books were layering the floor.
Sisters were oohing and ahhing over new text books and readers.
A big sister was giving insight to her younger sister from one of her past workbooks.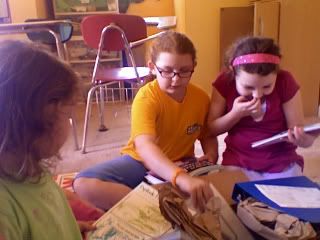 My toddler decided to sneak in on the scene.
Notice the pink pants lurking in the background-that would be her!
Meanwhile, the older siblings and I were having a grand time snapping pictures.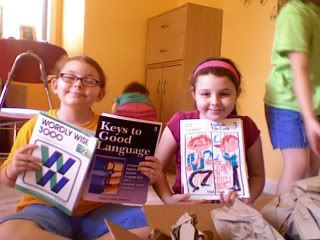 She was lurking quietly. Until we heard a crash...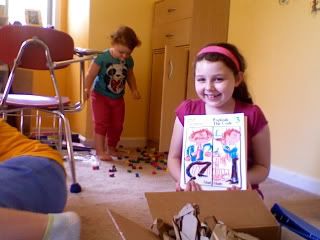 Followed by an "Uh-Oh!!"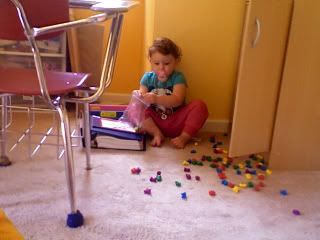 And then, just as quiet and simple as one could be, she sat and picked up the mess she had created.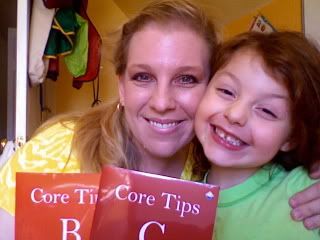 Oh! And then I remembered-this is what it's like to homeschool with a toddler around! We continued on, as usual, cleaning up messes, and snapping pictures :-)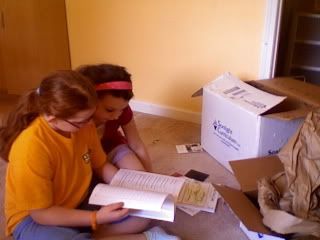 THE END.
Blessings,
Shandee