Five bucks sure doesn't sound like much. I can't even get one of those fancy more-sugar-than-coffee drinks at a local brand name coffee shop for that.
But five dollars can do a ton in the right hands.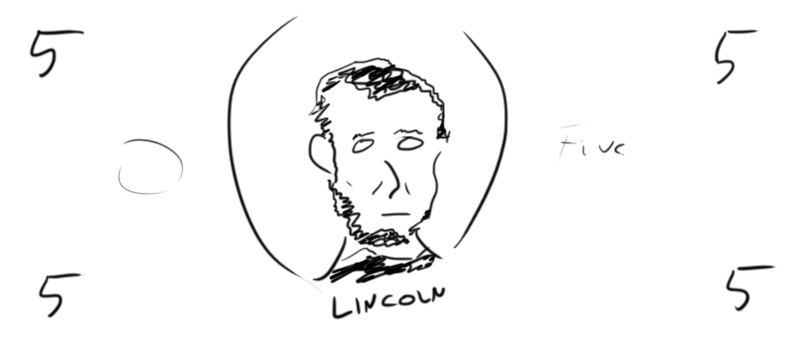 $5 enables someone to translate five words of Scripture into a new language. That's not just dropping something into Google Translate or Babblefish. They learn the language, find the word that means the same thing in that culture, then read the sentence to test groups to make sure it clearly communicates. They make revisions and then publish it. For five bucks.
$5 sends five kids to a week-long Bible Club where they can learn about Christ. The kids who accept Jesus have such a transformation, they tend to lead their families to the Lord as well. Not only that, I've heard more churches are started because these kids come to know Christ than from church planting efforts. For five dollars.
$5 gives an secure digital card copy of the Bible to a person who lives in a country hostile to Christianity. These cultures tend to be big on piracy, so the recipient often make hundreds of copies and distributes them to all their friends. What a great way to spread the Gospel! For five bucks.
$5 can recruit, train and send someone who can share the Gospel with 35 Muslims. It costs more than ten to twenty times that to go to a single Christian seminar around these parts. How long would it take me to learn how to culturally relay the Good News to a Muslim friend? A long, long time. And then I'd have to try to figure out how to find them. All that is already done. For five dollars.
Where would you get $5?
That's the really neat part. Whenever you're nearing the end of your school year, fill out one (or more) surveys about your Sonlight Instructor's Guide(s), and we'll give $5 to the ministry you choose from the list above. There's a link near the end of your Instructor's Guide -- Week 30, if you want to peek ahead -- so when you get there, be sure to let us know what you think!
~Luke Holzmann
Filmmaker, Writer, Guardian
P.S. I know it's not an IG Survey, but right now (before the end of Thursday), every $5 you give to Lost in India gets matched... so the impact is doubled!