I peruse my bookshelves and see many old favorites. I must have read a few of these picture books to my children 100 times. But when I ask my now-grown children about them, they often don't remember.
It's stunning, really. Of all the hours I spent with my kids – reading, playing, cooking, singing – they don't remember many specifics from the early years. They can recall just a handful of moments from their preschool years.
I could get disheartened by this. Did I waste my time?
Of course not. Those preschool years built the foundation of my relationship with my children. It formed a foundation for their character, how they see themselves, and how they feel about learning.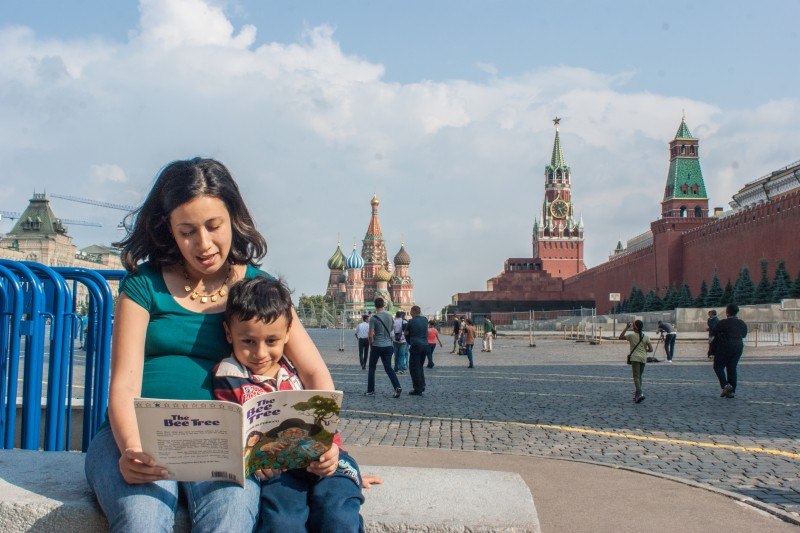 Sonlight mom Jasmine L shares a snuggled moment with her preschooler and a favorite Sonlight book
And my children certainly do remember the feeling of security as we cuddled and read together. I believe the emotional memories from that time are etched into who they are.
Consider the enormous damage that early neglect and abuse can have for years to come. I'm no psychologist, but it makes sense that on the flip side, early years filled with love and opportunities to explore can lay a positive foundation to build on.
For this very reason, Sonlight's preschool programs focus on helping you interact in positive ways with your child. You get engaging books to read and developmental activities to do together (which are really like simple games to foster fun, creativity and specific developmental milestones). Children this age don't really need worksheets and flash cards. They need quality – and quantity – time with you reading, laughing and playing.
That builds the foundation for your relationship with them, and their foundation for learning. When Sonlight kids finish preschool, my hope is that their natural curiosity about the world has been nurtured, that they see learning as fun and exciting, that they see you as a great source of knowledge, comfort and inspiration.
That foundation will serve them well for years to come.
If you have young ones at home, be encouraged. You are building memories that at least you will get to cherish for years to come. And when you read The Bee Tree for the seventh time this week, you are building into your young children's lives ... whether or not they recognize the cover when they're grown.
Blessings,
Sarita
---
Want more encouragement?
Sign up for Sonlight's bi-weekly e-newsletter
You'll be encouraged by the words of founder Sarita Holzmann, inspired by real-life stories from other homeschoolers, pick up practical tips for the journey and more.
---