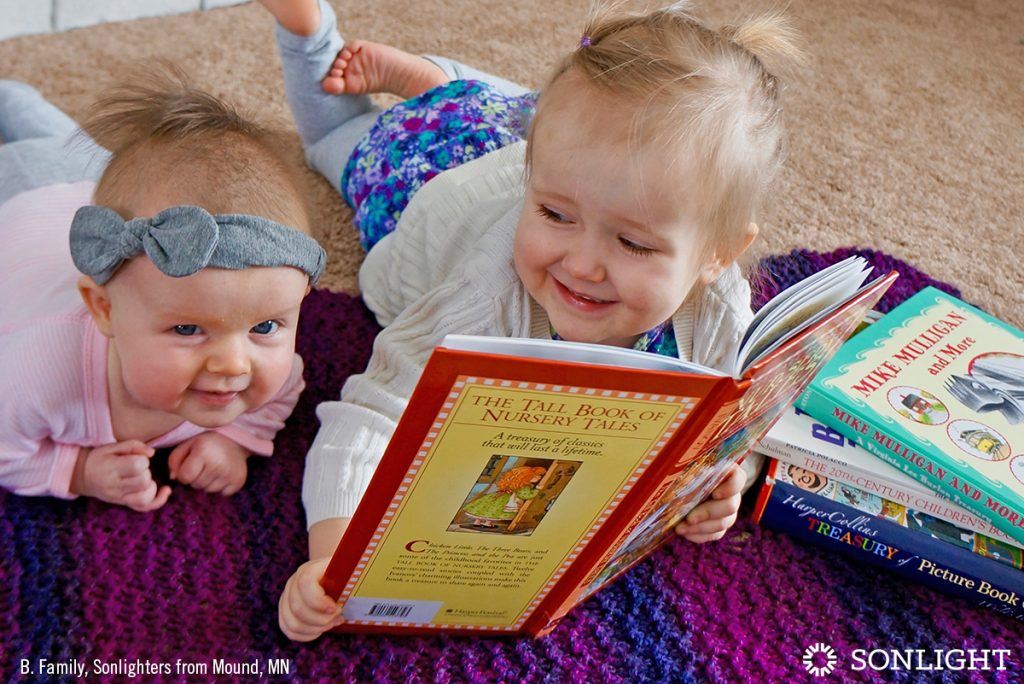 "My daughter failed kindergarten because she wouldn't sit still." These words from a mom who wrote me recently were just another confirmation of the unrealistic (and unhealthy!) expectations for American kindergarten. Young children are born to explore, interact, and discover. Good education for our children doesn't simply mean as advanced as possible; it means tapping into children's natural curiosity to create a developmentally appropriate learning environment.
Failing Preschool and Kindergarten Because Expectations Are Off Base
Is preschool the new kindergarten? As parents and teachers expect kindergarten to be more academic, preschool has seemingly become a critical preparation time to memorize facts and produce seatwork so that fresh kindergarteners won't begin their formal education woefully behind.
What does a 3-year-old most need in his life? What should his days be filled with? What are the most pressing priorities?
Disturbingly, I feel many in academia might answer "school readiness" as the trend toward early academics grows ever stronger.
---
A child can ask a thousand questions that the wisest man cannot answer. ~Jacob Abbott
---
Preschoolers don't need worksheets and flashcards in order to be ready for academic success. In fact, too much seat work at this age can squash children's innate love of learning or even convince them that they are unintelligent. The two most important things preschoolers really need for later academic success is time for free play, and loving parents who read to and talk with them. You can definitely provide those things at home!
While traditional preschools continue to push academics earlier and earlier, you can give your little ones freedom to discover that learning is exciting.
The Missing Ingredient in Early Academics
Academic excellence is a key value for me. As I develop Sonlight with my team, we put a high priority on offering parents the best resources to give children a stellar education. More significantly, we have to identify what a good education is in each season and stage of a child's development. A child of four keeping his head above water in a classroom developmentally designed for a fifth grader does not mean greater success.
So what's the most disturbing aspect of pressuring our kids into classroom academics so young? It's not the fact that children might learn their letters a few years earlier that concerns me. My goodness, many a child hungry to learn absorbs this information early. The terrifying aspect of this trend to early academia is that the method of lecturing and rote answers dismisses a key factor that is necessary to the success and well-being of children, both academically and otherwise:
Children need to listen and be listened to. They need space to ask questions and play with ideas. They need unrushed opportunities for discovery and speculation and uncovering mysteries with someone who loves them. Conversations with an adult who cares are such a pivotal part of early literacy, they are by far as foundational as learning letter sounds. To skip this step and substitute a naming and identifying kind of education for an idea-based conversation robs kids of the very process of how to learn and the joy of doing so.
This article from The Atlantic, "The New Preschool is Crushing Kids," goes into detail about how these trends are being fleshed out in preschools across America, and I think it does a fair job of pointing out what some schools are doing right as well as the dangers.
The major takeaway from the article is not whether preschool is bad for children or if they are ruined for life by learning to read before kindergarten. The key idea that learning through discussion with adults is the most productive and effective form of education.
Home: The Perfect Environment for Preschool, PreK, and Kindergarten
The beauty of homeschooling is that you are in the perfect environment for these kinds of conversations to take place. Through homeschooling, you are putting your children in an environment rich with love and discovery and interaction and these factors are the primary indicators of your child's future success in learning. Celebrate that!
Take a look at this section of The Atlantic article:
According to experts such as the Yale professor Edward Zigler, a leader in child-development and early-education policy for half a century, the best preschool programs share several features: They provide ample opportunities for young children to use and hear complex, interactive language; their curriculum supports a wide range of school-readiness goals that include social and emotional skills and active learning; they encourage meaningful family involvement; and they have knowledgeable and well-qualified teachers.

What do you notice about his list? All of the elements of a best preschool program are found naturally in the home. Those social and emotional skills don't come through worksheets, but they do come from interactions within your family.
I'd like to encourage you that reading to and talking with your kids is truly the best early learning strategy. If you'd like to read more about priorities for early learning, I suggest one of these posts that demonstrate that play really is the work of children and all the educational benefits kids reap as the explore.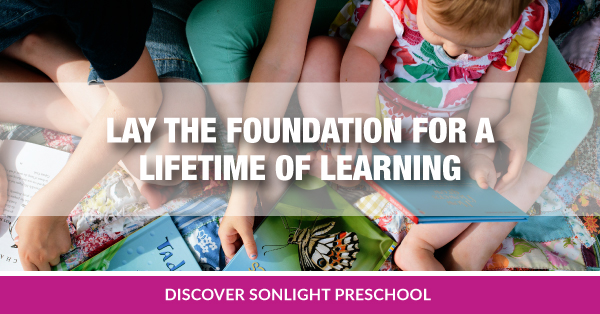 The good news is that the mom mentioned at the beginning of this article brought her daughter home and she is now thriving with a Sonlight education. Her daughter went from feeling like she couldn't learn to loving to learn. Please remember that you are the expert on your children and you can give them exactly what they need at the right time.
---
Want more encouragement?
Sign up for Sonlight's bi-weekly e-newsletter
You'll be encouraged by the words of founder Sarita Holzmann, inspired by real-life stories from other homeschoolers, pick up practical tips for the journey and more.
---