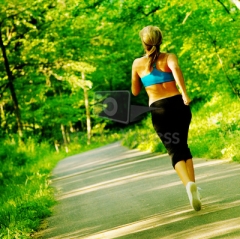 A precious, long-time friend of mine graduated into heaven this week. I kissed her good-bye Monday evening and a few hours later she stepped into the arms of her friend, Jesus.
As I chat with many, many homeschoolers this week ... anxious over curriculum choices for the coming year ... I keep thinking of Gayle's lasting legacy through homeschooling. While academics are definitely important, her greatest impact on her children's lives was the time she invested. Her daughters and son are growing into the young adults they are becoming in large part because of her consistent love and interest in who they are as individuals. The constant evidence of God's presence in her life was probably the single, greatest example she set for them.
So as you wrestle with handwriting and elective choices this week, don't lose sight of the impact you already have on your children's lives simply through investing time in educating them. The time spent together reading, your patience and understanding with difficult math problems, the hours you just listen and laugh ... these are the things that give your children endurance to run the race.
As I said of my friend this week ... she ran the race well (I Cor. 9:24-25) ... and she prepared her children to continue running even after she was gone. May we be encouraged to do the same for our "runners".
Still on the journey ...
~Judy Wnuk
Sonlight Customer Champion