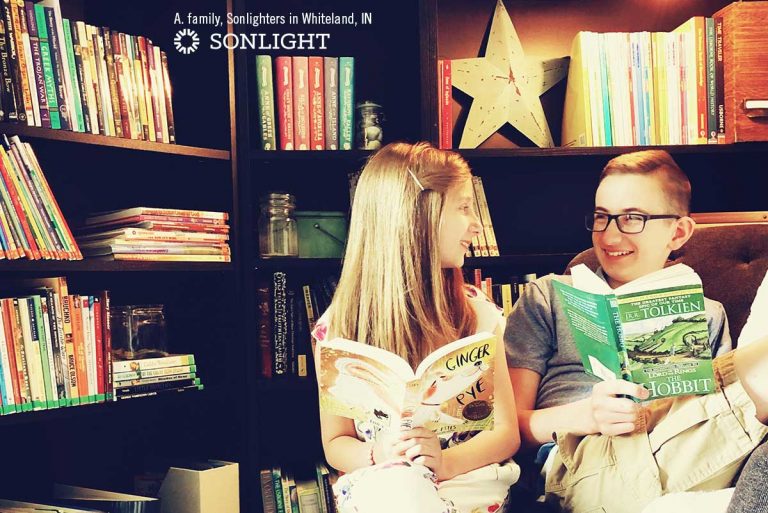 STEAM is all the rage in education circles, and it's easy to see why. Making science, technology, engineering, art, and mathematics (STEAM) meaningful opens doors to a deeper understanding of key topics and even career options that might otherwise fly under the radar for students from all walks of life. Like classrooms all over the nation, homeschools are now exploring robotics, digging in to coding languages, and learning problem-solving skills by planning long-range building projects.
Sonlight Isn't STEAM Friendly… Right?
But one of the main strengths of Sonlight is its strong focus on high quality, engaging literature! How can you bring STEAM to life in your family through books? Do you need to ditch all the hours your family will spend exploring culture and history through Sonlight read-alouds in order to latch on to this new focus on the sciences? Do you need a supplemental curriculum, or something else altogether? And what if your child has a natural STEAM bent? Can Sonlight possibly work for your family?
Making connections between literature and STEAM topics is easier than you think. It requires no special skill on behalf of the teaching parent (promise!) and no additional curriculum resources.The bulk of what you need is at your disposal the minute you open your Sonlight box!
Most of the Work Has Already Been Done!
Have you taken a deep dive into your Sonlight Instructor's Guide? You already have a STEAM guide at your fingertips! There, mingled in with notes on vocabulary, plot points, and historical context, are science rabbit trails waiting to happen.
Sonlight has done the bulk of the hard work for you in illuminating animals that may be unfamiliar, pointing out new technology for the time, mentioning innovators, and more. Utilizing those notes and simply highlighting them as you read and discuss with your children is the simplest, most streamlined way to begin integrating those hard sciences and creative problem solving skills into your homeschool.
Personalizing Your STEAM Rabbit Trails
If you want more out of your homeschool's STEAM focus, it's easy to turn any Sonlight Read-Aloud into a treasure trove. You can create your own unit study of sorts by simply pulling a notebook alongside as you read and jotting points as you go. Mark your sheet with the acronym, and note topics to explore more deeply later.
Don't believe it's this easy? Consider this quick list from the unlikely STEAM candidate The Land I Lost, the story of a boy growing up in Vietnam in the mid 1960s, included in Sonlight's HBL F:
S (science): The first story discusses the selective breeding of water buffalo in the search for an animal with the perfect blend of temperament and power.
T (technology): In the story, "What Can You Do With a Monkey," we see all the ways the villagers employ monkeys to do tasks for which we now use machines.
E (engineering): In the introduction, the author discusses the village's bamboo huts and their coconut leaf roofs, as well as "monkey bridges."
A (arts): The village works to solve the problem of "Mr. Short" with the creation of a homemade decoy.
M (mathematics): The author's family uses a trained otter to fish for them, increasing their productivity.
…and that's just a quick list of options from a book set six decades ago in a rural, agrarian society!
Finding STEAM in Any Book
Once you have an idea you'd like to follow up on, enlist your kids to help you explore that rabbit trail! Library books, internet resources, and hands-on projects will all reinforce your learning and put skin on those STEAM connections.
You don't have to abandon your love of literature-based learning to pursue a STEAM-enhanced education for your children. Simply embrace the great tools already at your disposal, and read with an eye towards the full feast on display. Finding—and following— the opportunities for learning about the sciences as they're presented in story form is perhaps the greatest method of making those coveted STEAM connections of all!