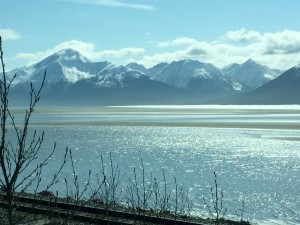 I've just returned from spending 10 days in Alaska meeting homeschool parents. What a wonderful experience it was! Not only did I meet some amazing families (no matter where I go, homeschool families are some of the most committed, hard-working folks I've ever met), but I also had a chance to experience the majesty and beauty of Alaska's countryside. From Kenai to Anchorage to Fairbanks and back ... we saw some of the most awesome scenery. God was surely at His most creative when he painted Alaska.
As I marveled often at the fact that a homebody country girl from rural upstate NY was actually driving through mountain passes in Alaska, it reminded me of one of the points that Sarita makes in her workshop on the benefits of literature-based education. Through the pages of a book, you can enjoy traveling far and wide for pennies on the dollar ... without ever leaving your living room sofa!
Even if you never get to physically visit Alaska, as I was blessed to do, you can travel there along with me through the following stories ...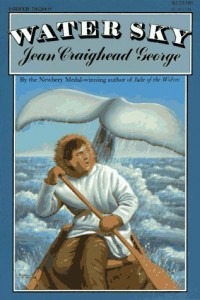 Water Sky by Jean Craighead George
An upper-middle class, white American boy is brought face-to-face with the values, beauty--and challenge--of living among another people: the Eskimos of Barrow, Alaska.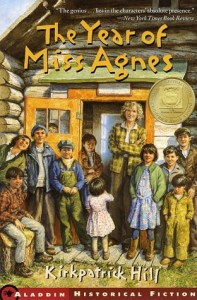 The Year of Miss Agnes by Kirkpatrick Hill
A teacher from England connects with the hearts and minds of students in a one-room Athabascan school in Alaska in 1948.
We love this book, and we think you will as well. It offers so many insights into effective education and cross-cultural communication. Miss Agnes, a late middle-aged English woman, shows tremendous respect for the Athabascan children in her classroom, children who had never been respected by an "outsider" before. The effects are electric not only in the relationships that result between teacher and students, but also in the relationships that subsequently develop between Miss Agnes and her students' parents. These produce benefits that flow to the village as a whole.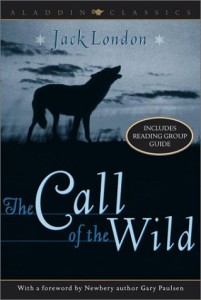 The Call of the Wild by Jack London
The gripping tale of a heroic dog who, thrust into the Alaska Gold Rush, faces a choice between living in man's world or returning to nature.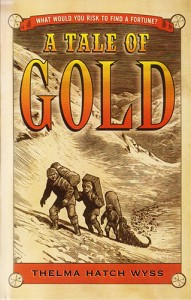 A Tale of Gold by Thelma Hatch Wyss
GOLD! GOLD! scream the headlines in July 1897. Fourteen-year-old James Erickson, alone in the world after his father's death, is mesmerized when he sees the first ship of prospectors enter the San Francisco harbor. Caught up in the fever, he books passage on a steamer up to Alaska. Treacherous treks, con men and bitter cold await. Is fortune waiting around the next bend?
Perhaps you too can "travel" to Alaska this summer with your students and gain a whole new appreciation for the "land of the midnight sun" as I did. Whether you visit Alaska or somewhere else this summer, never forget that your exploration of distant lands is hindered only by the distance between you and your local library (or Sonlight catalog!). Why not plan on investing some of your summer days immersed in great literature ... then you too can say, along with Theodore Seuss Geisel ... Oh the places you'll go!
Still on the journey ...
~Judy Wnuk
P.S. If you're looking for some great titles to fill your summer, be sure to check out our Summer Readers for 2015, and get a free title to add to your collection.
P.S.S. If you're looking for some engaging, hands-on activities to add to your literature "travels", be sure to check out Sonlight's Pinterest page. It's filled with all sorts of creative ideas for filling those lazy summer days.