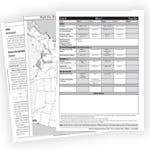 Sonlight's Instructor's Guides are so much more than an easy to use daily schedule. The IG includes notes and vocabulary and teaching tips and more. The guides also used to have long strings of text -- like http://www.youtube.com/watch?v=dQw4w9WgXcQ -- that you could type into your browser to learn more about a particular topic. But who wants to do that?
So we created a single place on the Sonlight site where you could quickly access all* the clickable IG links: https://www.sonlight.com/iglinks.html You're busy. You've got better things to do with your time than type random URLs to get to useful content on the web.
Speaking of useful content, there is more than just the IG links URL in Section 4 in the back of your Instructor's Guide. I know it's labeled "New User Information," but even if you're a Sonlight Pro it could well be worth a quick peek.
~Luke Holzmann
Filmmaker, Writer, Guardian
* Yes, all. There's even a recursive link back to www.sonlight.com/iglinks on the IG links page. We're awesome like that.