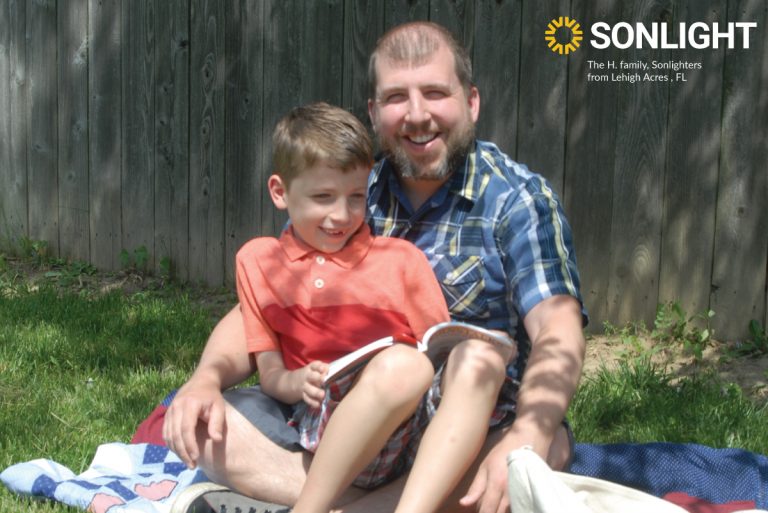 Children with ADHD (attention deficit hyperactivity disorder) present a special challenge to new homeschooling parents. The differences between a child with ADHD and a child without lead to very different learning styles which require unique teaching techniques. However, homeschooling comes with many advantages for children with ADHD so they can thrive in ways are are unlikely in a classroom setting.
What Makes Homeschooling a Child with ADHD Different?
Children with ADHD can be especially frustrating to parents because while they can perform certain tasks just fine, they can't do them all the time. This inconsistency makes it look like they aren't trying hard enough or don't care enough. For example, a child with ADHD might struggle to focus on a math worksheet, but have no trouble focusing on a video game. Or they might struggle to sit still while listening to a book, but have no trouble sitting still during a television program.
Here are two exercises a parent can try to help understand why focusing and sitting still are so difficult for their child and how the child feels during these episodes.
1. Sitting Still is Challenging: Try It Yourself
Try sitting in a straight-backed chair without moving at all. You can breathe normally, and blink as much as you need to, but try to limit all other movements. See how long you can sit still.
Pay careful attention to the signals your body is sending you. Messages to shift when it becomes a little bit uncomfortable, or messages to twitch, stretch, or just move. Pay attention to how much harder it is to sit completely still as time goes on.
Children with ADHD get these same impulses, but they are much stronger, more frequent, and more insistent.
Children with ADHD impulsive/hyperactive type have a hard time resisting the impulse to fidget. Asking a child not to move while engaging their brain with math problems and while learning new information means they are constantly having to fight against their own body. They can sit still better when their brains are not being strained, but even then, the longer they try, the harder it gets.
2. Paying Attention is Difficult: Try It Yourself
Put on something that's extremely boring for you: a child's audiobook, a dull TV program you've heard 1000 times, or a documentary about something you've never been interested in. Try to keep track of how often your brain starts to think about other things not related to what you are watching or listening to. Then try listening or watching while doing other tasks that take up a lot of mental energy, such as doing math problems or making a complicated lunch. Then try turning on some music or reading a book while paying attention. Add in as many distractions as you can.
Children with ADHD inattentive type have intrusive or racing thoughts that constantly interrupt or distract them. They try to pay attention, but with so many thoughts going in so many different directions, it can be far more difficult to not get distracted than it is to stay on task. Their own brain distracts them frequently, and they often have a very hard time filtering out outside distractions as well. Things most people can ignore, like dripping water, lawnmowers across the street, and lights that are just a little too bright can all be major distractions away from their homeschooling curriculum. 
11 ADHD Traits That Are More Easily Managed in a Homeschool Setting
While symptoms of ADHD can work against a child, especially in a traditional school setting, homeschooling provides many advantages that can help a child to overcome those difficulties.
1. Fidgeting
Children with ADHD often need to be moving some part of their body. Even while doing math problems or reading, they have trouble focusing on the task on hand if their body isn't moving. Consider adding in tactile, sensory activities such as sitting upside-down, using a balance ball, or having fidgets handy to help them learn.
2. Difficulty Remaining Seated
Unless the task at hand requires them to be seated, allow them to move around. Children with ADHD often do better
standing on one foot for math
playing while listening to Read-Alouds
reciting spelling words while jumping on a trampoline
3. Constant Movement
While movement can be distracting to parents, it is often beneficial to children. Use a variety of small and large movements to help your child's body move, which allows them to focus better.
4. Excessive Talking
While traditional schools often require students to be quiet to help other children concentrate, in your homeschool, your child is free to talk as much as they need. Talking through problems often helps children learn better and retain more, so use this trait to your child's advantage.
5. Difficulty Taking Turns
While this covers everything from blurting out answers to starting before given permission, this isn't necessarily a bad trait in homeschooling. While you might need to work on skills like not interrupting in a conversation, you don't need to make your child wait for many things unless it benefits them.
6. Trouble Staying on Task
Constant internal and external distractions means staying on task can be a frustrating challenge for children with ADHD and their parents. But children who are in a homeschool environment often have fewer overall distractions, and have someone nearby to help them stay on task and teach them how to follow through. Consider using action-linking exercises to help them remember to do tasks to completion, and work with them to develop good habits.
7. Struggles with Completing Assignments
Incomplete assignments are the bane of any teacher's existence, but with homeschooling, you are able to quickly get to the root of any incomplete assignments and help the child finish. You don't need to wait a week or two down the road to realize a child hasn't done their homework.
8. Difficulty Paying Attention
Unlike in a crowded classroom, with fewer students at home, it's easier to detect when a child isn't paying attention and quickly redirect their attention. Also, with homeschooling, the school day is often shorter, especially in the elementary years when children seem to struggle the most.
9. Difficulty Listening
Children with ADHD are often distracted by their own thoughts, so they can appear to not be listening or even hear that you are speaking to them at times. However, since the home allows you to catch these episodes quickly, you can get the child's attention, hold eye contact, and have the child repeat the instructions back to you to make sure they truly hear and understand.
10. Forgetfulness
As a parent with many children, I realize all children are forgetful, but my children with ADHD take this to a new level. They can forget they are looking for their shoes with one shoe in their hand, and act like they never heard me give them a math assignment, even though they were complaining about the assignment five minutes earlier.
Homeschooling allows me to establish routines to reduce the amount of forgetfulness on daily items, as well as intervene quickly and teach them good habits to use as an adult to reduce forgetfulness.
11. Distractability
As I've mentioned many times, children with ADHD don't need to actually be distracted to get distracted. They can get distracted in the labyrinth of their own thoughts. Homeschool parents can easily work with their child to reduce external distractions and provide reminders (such as alarms, apps, and sticky notes) to help children learn how to cope with forgetfulness and build lasting skills they can use as adults.
Homeschooling a child with ADHD typically provides more opportunity for lifelong coping mechanisms and better tracking methods. As a parent with ADHD myself, raising two children who also struggle with it, I can attest that not only can homeschooling a child with ADHD be done, but it can be worthwhile and successful.