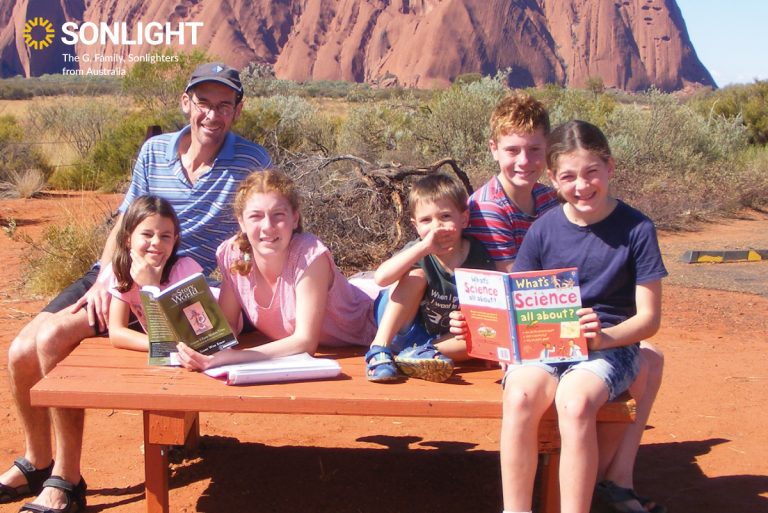 Like so many parents, my husband and I entered the 2020-2021 school year full of concerns about educating our children. As graduates of the public education system, we prioritized living in a neighborhood within an excellent school district. We both worked full-time to afford our modest home with its access to public schools, rated among the best in our state. We also felt that the best thing we could do for our children was to earn enough money to support their extracurricular interests and to save money for their future college expenses.
After the birth of my first child 7 years ago, I scaled back and continued working part-time after the birth of our daughter two years later. Juggling the competing demands of work and home was not easy for me, and I ended up feeling as though I was failing as a mom and as a colleague. I also believed that I lacked the patience and self-discipline needed to fulfill the role of a stay-at-home mom. Thus I decided that my best use as a parent might well be as a wage earner alongside my husband. I returned to work 75% time, which allowed me three afternoons a week to spend with my son and daughter.
As our children settled into remote learning last spring and my husband and I tried to adjust to working from home, we soon realized what a challenge this was going to be for all of us. My six-year-old sat day after day in front of his iPad, eyes glazed over as his teacher did her level best to engage with 22 kindergarteners via Zoom. My four-year-old flatly refused to participate in any of the virtual learning presented by her preschool. All in all, it was a subpar educational experience.
We spent a good portion of the summer debating educational options after watching our children attempt and fail at remote learning throughout the spring. We discussed virtual public school, in person private or charter school, and simply keeping our fingers crossed that the public health situation would improve and allow our children to return to their classrooms soon.
During one conversation with a friend about our plans, she mentioned she was considering homeschooling her son. Wow! Homeschooling was not on our radar! After all, we both worked nearly full-time, and so much of our planning and preparation for raising our children had centered around providing them with the best educational opportunities available…outside our home. I'll admit that my first thought was, "Well, homeschooling might be an option for you, but we could never make that work."
Diving Wholeheartedly into Homeschooling
Maybe you've heard that saying: We plan; God laughs.
I found myself reading more about home education: the various educational philosophies, curriculum options, reviews, and so on. I quickly fell down the rabbit hole of the internet and became overwhelmed with the myriad options and opinions out there.
Fortunately, I discovered a review of Sonlight curriculum early in my research and I began looking through the catalog. When I saw many of my favorite childhood reads listed in the programs, I knew I had found my people!
My all-time favorite activity to enjoy with my children is reading aloud. I also wanted to provide more religious education to my children, so I appreciated that each level included a full Bible curriculum. Sonlight seemed to be the perfect fit for our family!
We took the plunge and ordered HBL K to delve into American history and literature with my 4- and 6-year-old, along with LA and math programs recommended by Sonlight for my son. I continued working nearly full-time, and we relied on our nanny to teach much of the curriculum this year.
The Many Benefits of Homeschooling
My children have certainly enjoyed their year of education at home. They complete their academic work within 1-2 hours a day, and I don't think it's dawned on them yet that our read-alouds and history readings are part of school! They have enjoyed having plenty of free time for outdoor play and my son has really flourished with Sonlight's approach to phonics and reading.
More importantly, I have relished the few opportunities I've had to teach them. Being present to witness their wonder and curiosity as we learn together has been an amazing blessing to come from this year. During our afternoons together, we have taken nature walks, discovered new properties of light and water through science experiments, and spent a lot of time reading outside under a tree munching on their favorite snack, popcorn!
Over the last few months as the world around us seemed to be moving toward more normal operations, my husband and I began discussing our plans for next school year. I realized that God had been working on my heart this entire year to reconsider our priorities and plans for our family. Since beginning this process, I have read so much about the challenges facing our public schools, and the rewards that can come from educating children at home.
I have heard and meditated on the wisdom of so many moms before me who pointed out that few of us are born with the patience required to shepherd young children day in and day out! I realized that I craved more time with my children to watch them investigate the world around them, and time to strengthen our relationships with each other. As we celebrated birthdays throughout the year, I acknowledged how quickly time is passing and that my little ones are growing up right before our eyes. I came to believe that maybe, with God's help, I might be able to do this thing for real.
Planning for Next School Year
Next school year, do I really want to go back to getting just the leftovers of my son's time and energy? My son had just 7 months in public school, but I remember how tired he was at the end of each day, and how we had at most an hour or two of time together before supper and bedtime.
I question the wisdom of working hard each day to pay someone else to raise our kids. In my profession as a doctor, I might be essential, but I am not irreplaceable—there are many capable people who can do my job. Yet my children have only one mother.
Thus began many rounds of discussion and prayer with my husband. Could we make the changes necessary to allow me more time at home to teach our children? Would these sacrifices be worth it in the end, many years down the road? Did we really believe that we could provide a superior education? Would my employer even be open to reducing my time commitment at work? What about our children? Would they miss seeing friends at school?
My husband was initially wary of prolonging our homeschooling experiment. He had several concerns about how home education would affect our finances, our marriage, and our children. We debated and discussed, crunched numbers, and reviewed various scenarios. I believe it was God's hand that allowed me to remain open-minded during these talks. I resisted the temptation to bombard my husband with facts and figures, proving the benefits of homeschooling. After all, as recently as a year ago I had never even considered the possibility of homeschooling. Now I was asking my husband and my children to go all in on a completely different way of life!
The Verdict Is Still Out
I had to admit that our children might very well do just fine in our local public school. We had no evidence thus far that they were struggling in the traditional classroom setting. I was making quite a big ask of my family! As much as I want my husband to consider the benefits of homeschooling, I need to think about any potential benefits of working full-time and enrolling both of our children in the excellent public schools we carefully sought out so many years ago.
We have yet to make our final decision, so as much as I'd love to end this article with a big pronouncement that we are homeschoolers for life, I can't quite say that just yet! I've continued to read, listen, and pray about this decision for our family. I might have even purchased some materials already, just in case!
No matter what path we ultimately choose, I believe that God will lead us down the right path for our family. I am so grateful for this year with Sonlight that has opened my eyes to a completely different way to educate our children and prepare them for the life God has planned for them.