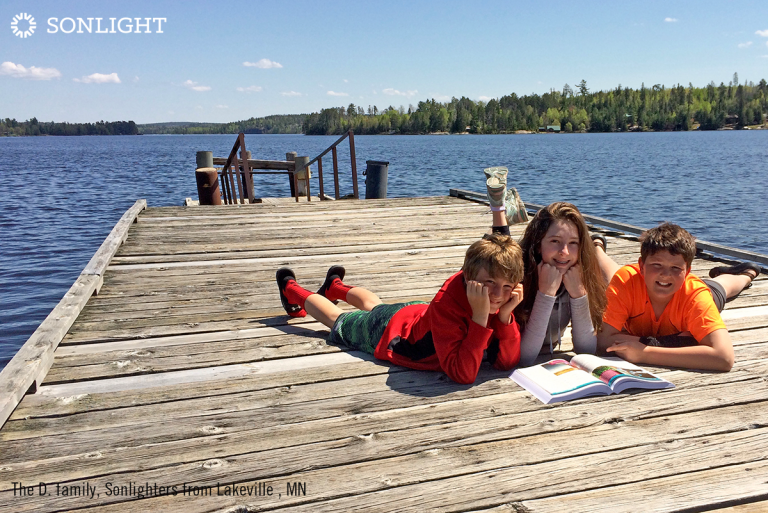 Did you know that children who learn a language before the onset of adolescence are much more likely to have native-like pronunciation? Why is it so easy for kids to learn a new language?
Child development experts attribute optimal language-learning conditions and proficiency to physiological changes that occur in the maturing brain as an individual enters puberty. Research indicates that children have greater neural activity and denser tissue in the areas of the brain related to memory, attention, and language than monolingual learners.¹
Your kids are likely more ready than they'll ever again be to learn a new language. It's not Greek to a child—Rosetta Stone teaches the way we naturally learn language
At Sonlight, we believe Rosetta Stone is one of the best language-learning teaching tools available. Take a few minutes to experience the unique dynamic immersion approach that mimics the way we actually acquire language.
---
"We are so excited we are learning to communicate with our Filipino relatives in Tagalog now! Rosetta Stone has literally opened the door to another world for us. We are looking forward to traveling to the Philippines and using our new language skills there to get to know our relatives better."

Carol L., Bountiful, UT
Does language learning fit with your family's homeschool goals? Consider these factors in your decision.
1. College admission officers like to see foreign language credits.
Many colleges require at least two years of high school–level foreign language study. Each Rosetta Stone program equals about a year of high school study or a semester of college study.
2. Foreign language skills open career opportunities.
Employers at home and abroad, Christian and secular, want team members who can speak to a global audience. Equip your children with a skill that will serve them well and impact the world.
3. People connect with those who speak their language.
We don't need to travel abroad to interact with people who speak another language. Your children will likely encounter different people and cultures right where you live. Prepare them to converse and connect with others more deeply.
Rosetta Stone Homeschool Edition gives you tools for language learning success
Sonlight offers the Homeschool Edition of Rosetta Stone Version 3. You receive the following, particularly suited for the homeschool environment:
The complete language program—software, headset and user guide.
Printable helps, such as scripts for every lesson and a complete index of words taught in your program.
Teacher's handbook and student management system to help track progress.
FREE phone support for six months. FREE and unlimited email and live chat support, or self-help online at the Rosetta Stone site.
New words and new worlds await!
"I love that [my daughters] can go at their own pace, and it doesn't take any of my time since it's independent learning!" '

– Sue Y., Juneau, AK
---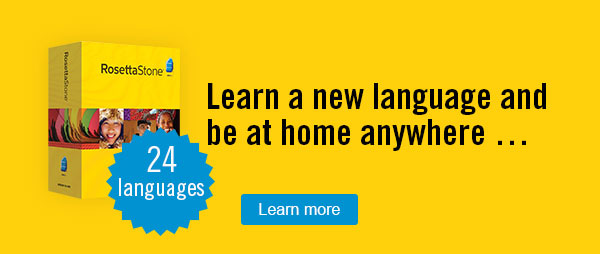 ¹Bialystok 2001; Mechelli et al., 2004; Kovelman, Baker, & Petitto, 2006; from How Children Learn a Second Language