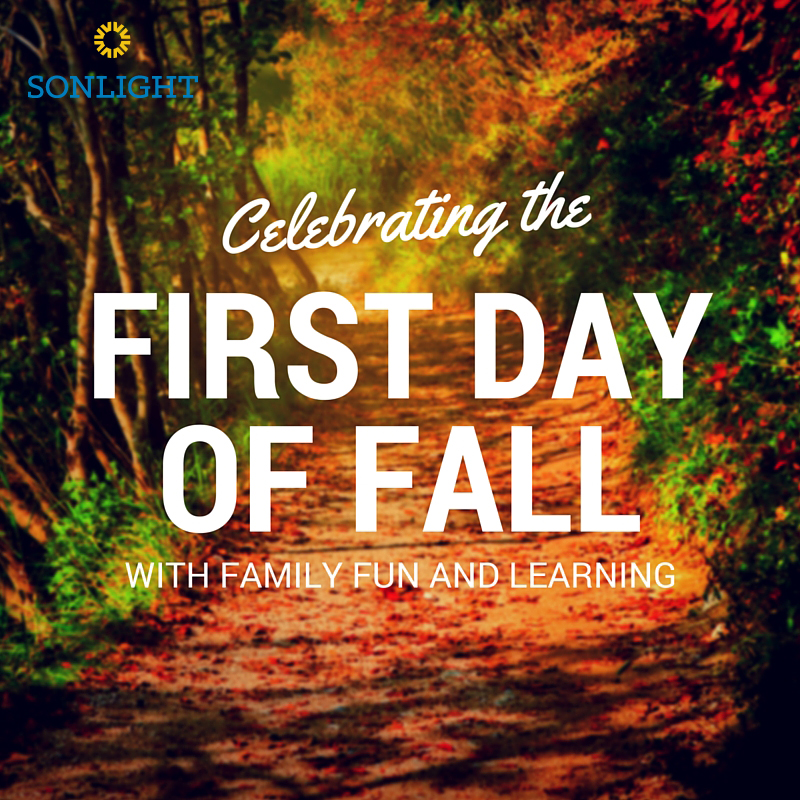 Today is officially the last day of summer. At least for the Northern Hemisphere. I guess that would make it the last day of winter in the Southern Hemisphere, right?
Those of us who follow the traditional US school year have probably started school by now, and it seems like summer ends when school starts. However, this year's autumnal equinox happens tomorrow. That's the day when the daylight hours and the dark hours are approximately equal. And so, that's when fall starts.
With the milder weather it's a great time to get outdoors with your kids for harvest-time activities and nature studies.
My family loves to visit a farm or apple orchard this time of year. When the kids were little they especially enjoyed the farms that offered hay rides and allowed them to pick their very own pumpkin. As they got older they enjoyed picking apples and then helping preserve them when we got home. They also like to go through corn field mazes with their friends or roast hot dogs over a bon fire.
I try to tie in the seasonal activities with learning whenever possible. We have done unit studies and fall-themed worksheets as a "just for fun" supplement to our Sonlight curriculum. Some of those are posted on our Fall Season Pinterest board. (There's also a Spring Pinterest board for those of you in the Southern Hemisphere.) Check it out! Of course, once you get started on Pinterest I'm sure you'll find many more ideas for celebrating the season.
What are your family's fall traditions?