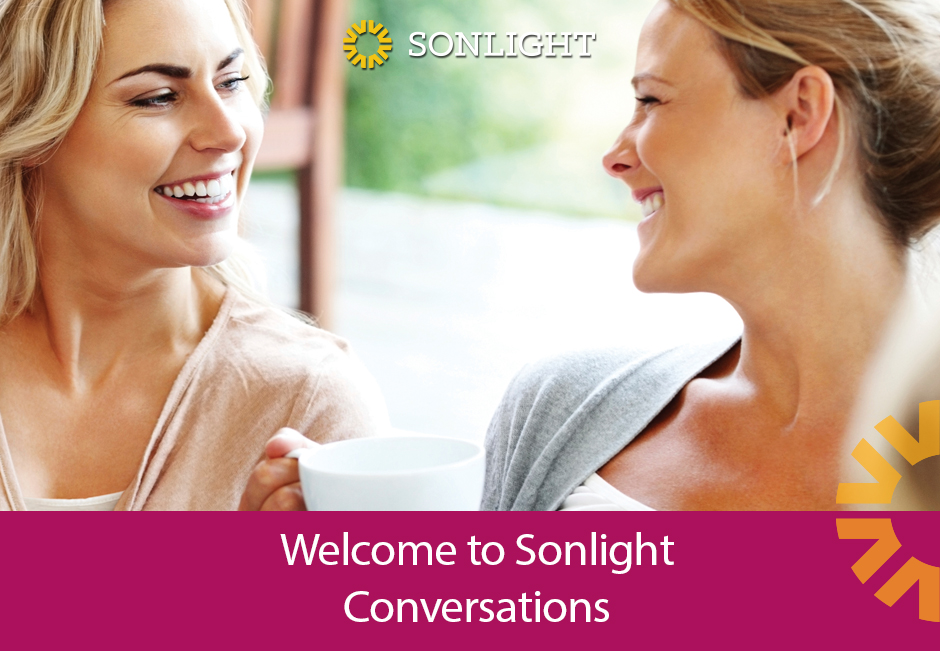 The book of Acts includes a description that always makes me smile ... and makes me wish that I had been there to experience what those early Christians shared ...
All the believers were united in heart and mind ... so they shared everything they had ... (Acts 4:32)
"Community" is a popular term these days ... sometimes referred to as "small groups" or "life groups" ... and it finds its roots in passages like this one from Acts. It describes a relational commonality ... a place to find support and encouragement among those who share common convictions and goals.
When I was first homeschooling, local co-ops were a great place to find "community". I have wonderful memories of meeting with other homeschoolers on a weekly or monthly basis, and coming away refreshed and recharged. But co-ops are not always available or possible for many families, so that avenue may not be a source of community for some.
I had the tremendous opportunity to meet up in "community" with almost 100 Sonlight users last Thursday evening. We held a somewhat spontaneous Meetup over on the Sonlight Facebook page. Sarita (Holzmann) says that you can tell a fellow Sonlighter when you meet ... there's just something that draws us to one another. Even without being able to "see" the ladies at Thursday evening's gather, it was obvious that we were among fellow Sonlighters! The conversation was energizing and encouraging, and I came away feeling blessed.
If you're stepping into March and having difficulty shaking off the February doldrums, I would encourage you to seek out opportunities for community. If you don't have access to a local co-op or support group, perhaps you will find it via your iPad or computer. While I wholeheartedly believe in "skin-on" community, sometimes it's nice to find it digitally as well. The Sonlight Forums are a great source for online community.
We had such a great time last Thursday evening, I suspect we'll do more Facebook Meetups. But you don't need to wait for us! Feel free to create your own "community" ... you never know who might be encouraged if you reach out!
Still on the journey ...
~Judy Wnuk
PS: Another great spot to find community is at a homeschool convention. Check to see if Sonlight will be at your local event, and stop by the booth to be encouraged by fellow Sonlighters. And don't forget to bring a friend!