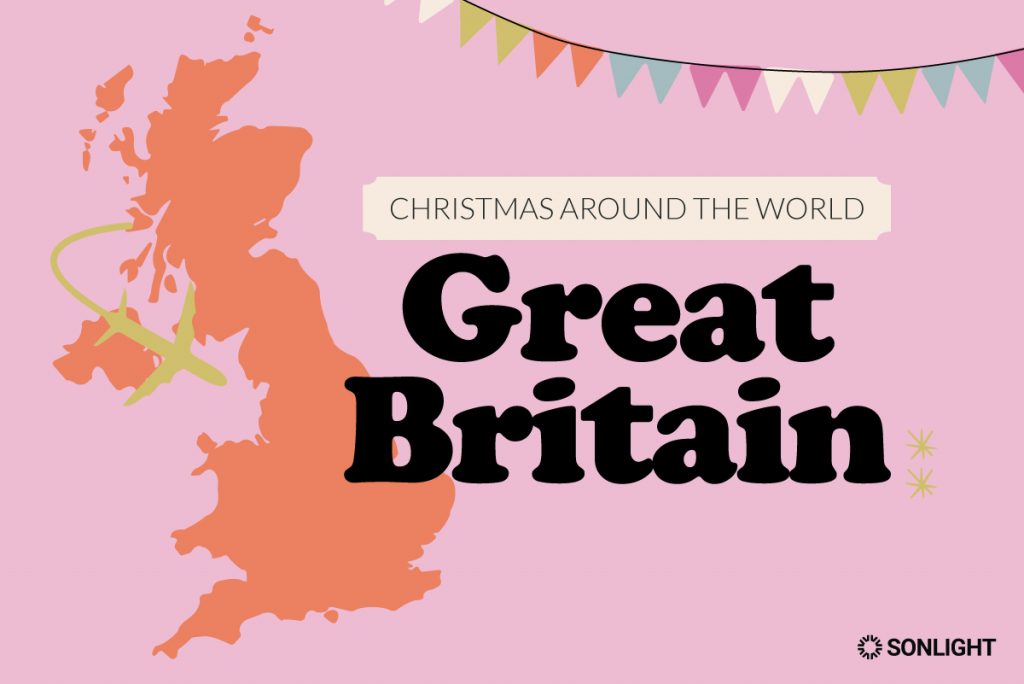 Christmas is one of the most beloved and widely celebrated holidays worldwide. It is a special time that brings joy and sparkle to our lives with feasting and special rituals, colorful decorations, and the exchanging of gifts. Traditions have developed around this holiday celebrating the birth of Jesus and
they have changed as they have crossed borders into other countries and over time.
Dive into Christmas Traditions in Great Britain below. Download Sonlight's Christmas Around the World ebook to explore Christmas traditions from 19 different countries around the world, including 6 of the 7 continents!
Explore Christmas Traditions in the Great Britain while listening to this episode of the InquisiKids podcast.
Christmas Traditions in Great Britain
In Great Britain, Christmas traditions are a blend of religious and secular customs. Like the United States, British homes have a decorated tree that is put up in early December.
Boxing Day is the day after Christmas and historically was the day when servants, tradespeople, and the
poor received boxes (gifts) from their employers. Today it is an official bank holiday that is associated with
shopping and sporting events such as football (soccer) and cricket.
Another tradition is a televised speech by the ruling monarch that has been a tradition since the first one
in 1957. See below as HM King Charles III delivers his first Christmas message to the nation and the Commonwealth in 2022.

Christmas Crafts in Great Britain
One unique tradition is Christmas crackers. These are paper tubes filled with candy, small trinkets, and other treats. It is fun to pull a cracker and hear the loud pop over the Christmas meal with family and friends. Try your hand at making your own this year using the instructions below.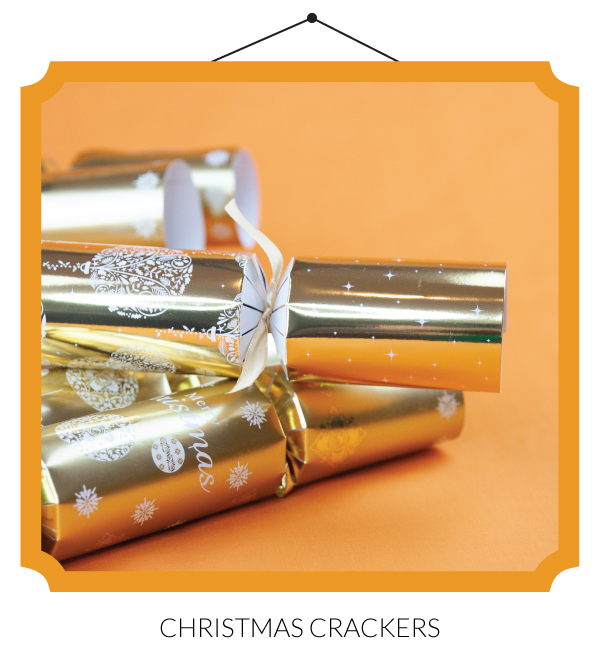 Christmas Crackers
Make Christmas Day go with a bang by making your own Homemade Christmas crackers. This simple craft is easy to make and you can add your own unique gifts, jokes, and party hats in order to personalize your Christmas Day. Click here for instructions.
Christmas Recipes in Great Britain
Favorite British desserts include pudding, also called plum pudding, which is a dense fruitcake, and mince
pies which are small tarts filled with dried fruits and spices. Check out the links below and add a new recipe to your collection this season!
Download a Christmas Playlist
Christmas music holds a special place in the hearts of the British people during the holiday season. Traditional carols such as Silent Night, Deck the Halls, and Hark! The Herald Angels Sing resonate through the airwaves and are sung in churches and homes alike. Additionally, modern Christmas hits by British artists like Wham's Last Christmas and Slade's Merry Xmas Everybody have become enduring staples of the holiday playlist. This rich musical tradition adds a melodious touch to the yuletide celebrations, making Christmas in Great Britain truly magical.
Check out Sonlight's Christmas Around the World Spotify playlist here to download Christmas music from around the world.
What is your favorite tradition to celebrate with your family around Christmastime?
From traditional festivities to unique customs, we hope these traditions add a rich diversity to your family celebrations during this joyous holiday. Download the complete Christmas Around the World ebook to infuse your holiday traditions with Christmas customs, recipes, and crafts from 19 countries around the world.
We'd love to hear more about the traditions you celebrate in your own home! Share your stories on your favorite social media outlet using #sonlightstories or comment below. Have a tradition you'd like to see added to this post? Let us know, by emailing us at main@sonlight.com.