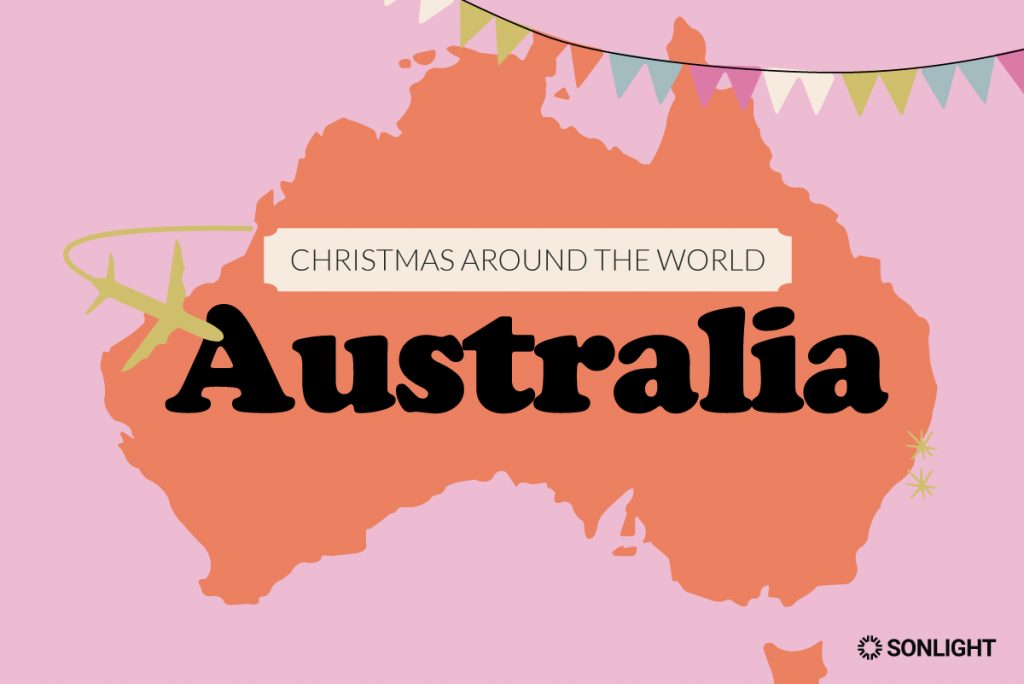 Christmas is one of the most beloved and widely celebrated holidays worldwide. It is a special time that brings joy and sparkle to our lives with feasting and special rituals, colorful decorations, and the exchanging of gifts. Traditions have developed around this holiday celebrating the birth of Jesus and
they have changed as they have crossed borders into other countries and over time.
Dive into Christmas Traditions in Australia below. Download Sonlight's Christmas Around the World ebook to explore Christmas traditions from 19 different countries around the world, including 6 of the 7 continents!
Explore Christmas Traditions in the Australia while listening to this episode of the InquisiKids podcast.
Christmas Traditions in Australia
Because Australia is in the southern hemisphere, it is summertime in December. Many traditions that were brought over with English settlers have had to change due to the difference in climate and geography. Since much of the population of Australia lives along the coast, many Aussies celebrate the holiday by going to the beach, having a BBQ or picnic, and playing cricket.
Although some people decorate an artificial fir tree, others decorate a native plant called the Christmas
Bush, which produces bright red, star-shaped flowers that bloom during the Christmas season. People
also decorate their homes with outdoor lights, nativity scenes, and Santa, and include plants and animals that are native to Australia. FUN FACT: Santa is pulled by kangaroos instead of reindeer!
Carols by Candlelight is a very special Aussie tradition. Some communities sing in churches, in parks, on the beach, and even in amphitheaters. To learn more about this tradition, tune into the InquisiKids podcast above.

Christmas Crafts in Australia
Santa is called Father Christmas in Australia, and despite the heat, he still appears in his red suit and hat
and large white beard. It's a tradition to leave a pillowcase at the end of each bed on Christmas Eve. Santa Claus will fill the pillowcase with presents. Make your own festive pillowcase using the instructions below.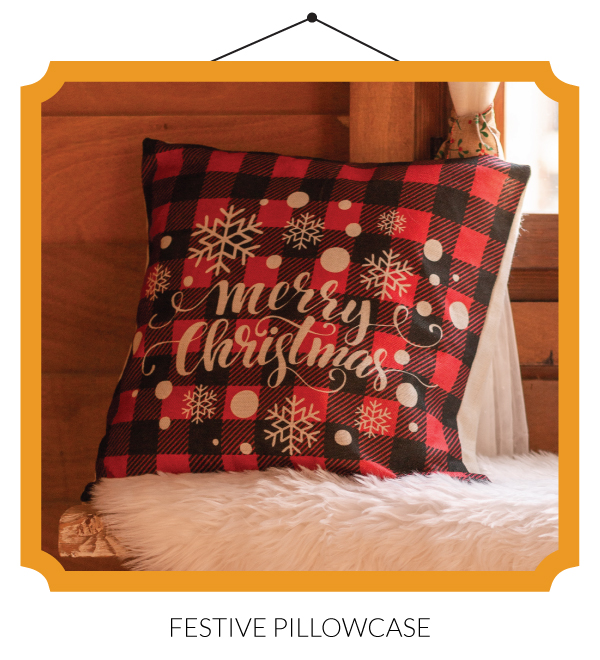 Christmas Recipes in Australia
Tradition plays a big part in the Christmas festivities in Australia and often includes a whole feast of traditional iconic desserts, such as Pavlova, rum balls, crackles, and Christmas puddings. These desserts are not only a visual treat to the eyes but also a delightful treat to the taste buds. Add a new recipe to your collection below!
Download a Christmas Playlist
Australian Christmas music is a unique and delightful blend of traditional carols and songs that capture the essence of Christmas down under. These songs reflect the Australian way of embracing the holiday spirit, offering a joyful soundtrack that resonates with the relaxed and sun-soaked Christmas experience in the Southern Hemisphere.
Australia's 12 Days of Christmas is a playful and uniquely Aussie adaptation of the classic carol, featuring kangaroos, koalas, kookaburras, and other native creatures. In this rendition, each day brings a delightful twist that showcases the country's natural beauty and culture, making it a fun and festive way to celebrate Christmas in Australia. Check out Sonlight's Christmas Around the World Spotify playlist here to download Christmas music from Australia and around the world.
What is your favorite tradition to celebrate with your family around Christmastime?
From traditional festivities to unique customs, we hope these Australian traditions add a rich diversity to your family celebrations during this joyous holiday. Download the complete Christmas Around the World ebook to infuse your holiday traditions with Christmas customs, recipes, and crafts from 19 countries around the world.
We'd love to hear more about the traditions you celebrate in your own home! Share your stories on your favorite social media outlet using #sonlightstories or comment below. Have a tradition you'd like to see added to this post? Let us know, by emailing us at main@sonlight.com.