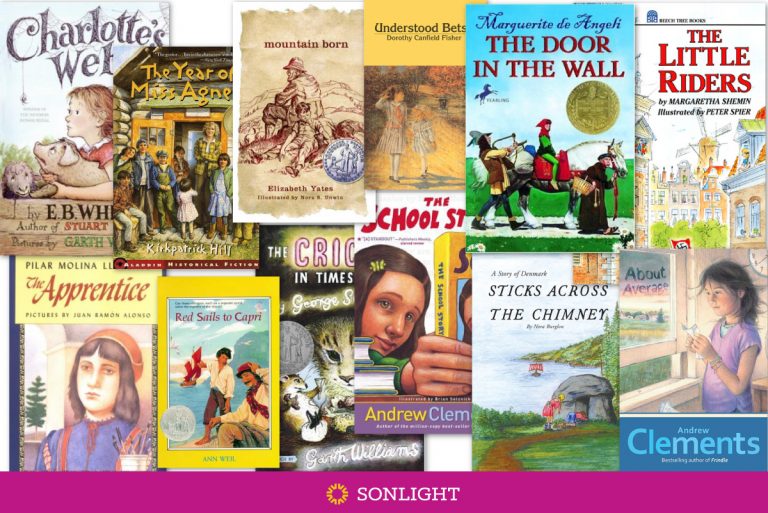 Great books do more than build comprehension skills, develop rich vocabularies, and lay the foundation of cultural literacy. Yes, they do all of that in the academic realm. But they do so much more in the aesthetic arena, too.
When you read aloud beautiful books, you give your children a love of beautiful writing.
Best of all... if kindness is high on your list of character traits to develop in your children, you'll be pleased to know that reading books can develop empathy. Yes! Something as simple, as easy, and as enjoyable as reading a lovely novel can actually impart emotional intelligence and godly character.
How? Well, the quality of the book matters. Reading twaddle will not have the same effect. That's why the Sonlight team spends thousands of hours a year previewing and culling hundreds of titles. We choose only the best to add to our curriculum packages and summer reader sets.
To build empathy in kids ages 6-8, you can't do better than these 12 carefully chosen titles. Each one uniquely provides your children with fresh perspectives. As they read or listen to you read aloud to them, they will see through the eyes of characters who feel a range of emotions: guilt, elation, sorrow, grief, affection, and excitement. (Be sure to see the list of books for ages 3-5 if you're raising younger children.)
If you are using these books as part of a homeschool curriculum, remember that your Instructor's Guide (IG) alerts you to vocabulary words, historical background, and any special notes of caution. And to help you make the most of the empathy-building potential in these books, your IG also outlines discussion questions for each day.
by E.B. White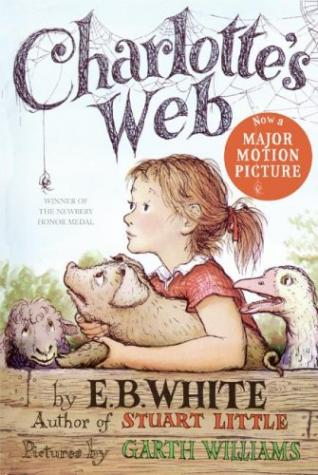 This heartwarming classic explores the friendship between a little girl, a selfless spider and "the world's greatest pig." Covering important and often difficult topics, this book will make you both laugh and cry. You and your children together will see how life can be full of joys and loss, victories and disappointments.
---
by Dorothy Canfield Fisher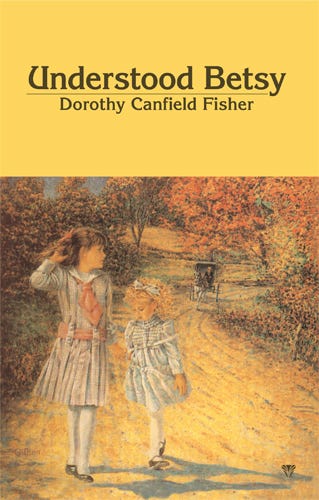 Understood Betsy by Dorothy Canfield Fisher is the insightful story of how an over-protected girl becomes a self-confident young woman. This book makes life over a hundred years ago tangible, personal, and real. Reading it lends naturally to discussions of important topics such as courage and care, good intentions, and personal responsibility.
---
by Kirkpatrick Hill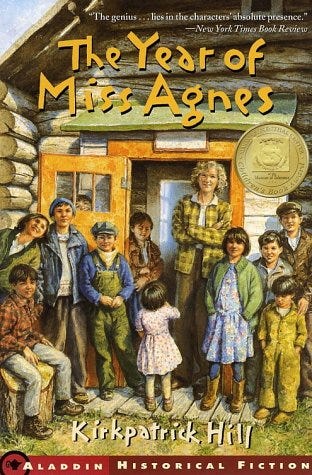 A teacher from England connects with the hearts and minds of students in a one-room Athabascan school in Alaska in 1948.
We love this book, and we think you will as well. It offers so many insights into effective education and cross-cultural communication. Miss Agnes, a late middle-aged English woman, shows tremendous respect for the Athabascan children in her classroom, children who had never been respected by an "outsider" before. The effects are electric not only in the relationships that result between teacher and students, but also in the relationships that subsequently develop between Miss Agnes and her students' parents. These produce benefits that flow to the village as a whole.
The empathy-boosting themes in this title include cross-cultural insight, methods of learning, self-discovery, and personal growth.
---
by Elizabeth Yates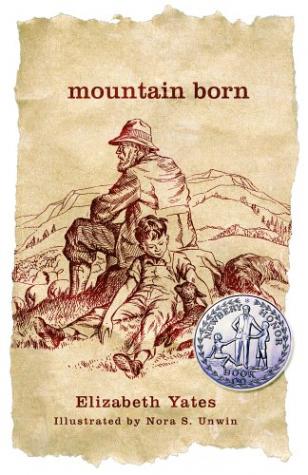 A young farm boy and his sheep grow up together in this novel. It's touching, beautifully crafted, and thought-provoking. Yes, it's a more mature book because it deals with deep life issues: birth, death, real life farm activities, working hard, and living off the land.
The family never protects their young son from the realities of life but instead allows his experiences to mold him into a caring, competent and mature man. It's an outstanding model of parenting for us and fodder for empathy for our children.
---
by Andrew Clements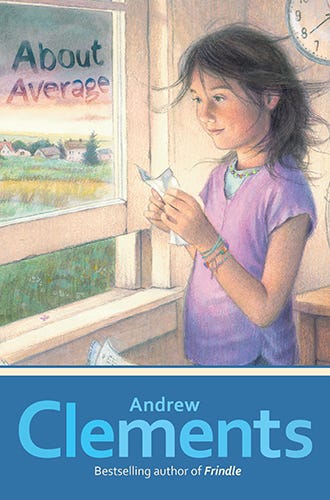 Jordan Johnston is average. Not short, not tall. Not plump, not slim. Not gifted, not flunking out. Even her shoe size is average.
Feeling doomed to a life of wallowing in the soggy middle, she makes a goal: By the end of the year, she'll discover her great talent. She'll find a way to become extraordinary and everyone will know about it!
This compelling story explores the greatest achievement possible – personal acceptance. By reading Jordan's journey to learn to accept herself, your children will also learn to accept others.
---
by George Selden, Illustrated by Garth Williams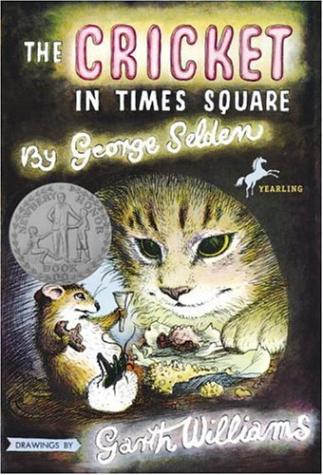 Chester, a cricket from Connecticut, moves into the Bellinis' Newspaper Stand in New York City.
His escapades at first threaten to ruin the stand, but lead, ultimately, to the stand's greatest success. Fun! But also moving. Your children will learn to to say goodbye and how to accept loss by experiencing it through the eyes of the characters.
---
by Marguerite De Angeli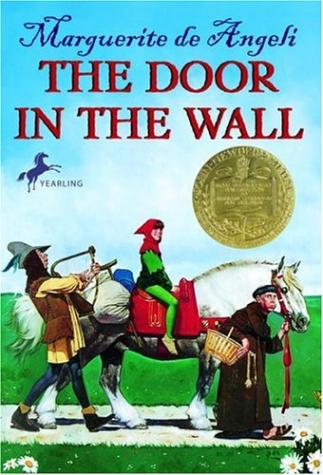 Newbery Medal-winning story of the crippled son of a medieval lord. Robin learns patience and strength from the friar who cares for him. The book's title comes from the friar's advice for overcoming a challenge: you must first find "the door in the wall."
Through Robin's persistence in the face of disappointments, your children see a constructive way to handle life's obstacles. And they learn compassion for those who are facing them.
---
by Margaretha Shemin
Set in occupied Holland during World War II, this novel tells the story of Johanna and her grandparents. With the help of a friendly German soldier, they save the figurines of their town's church clock.
You and your children will be touched by the quiet strength and compassion in this story. It includes themes of risk, self-sacrifice, and doing the right thing in the face of danger.
---
by Ann Weil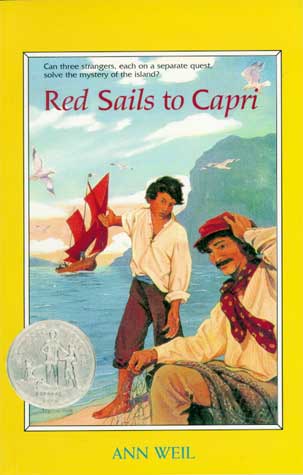 The mountainous island of Capri has a mystery and it takes the innkeeper's son, Michele, and three foreigners to get to the bottom of it. There's witty humor; there's suspense. And woven throughout is a subtle thread of facing fears with the only thing that can ultimately triumph over them—truth
---
by Andrew Clements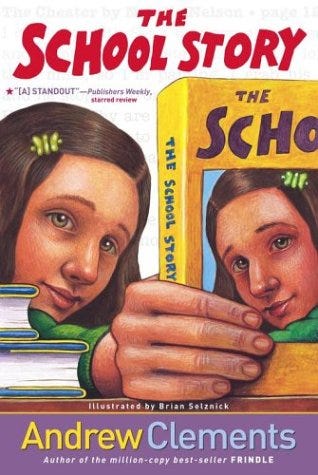 12-year-old Natalie Nelson writes a novel that her best friend, Zoe, thinks is good enough to be published. Natalie isn't so sure.
The two set out to achieve the impossible: get the book published by a major publisher. Fascinating and realistic glimpse into the world of book publishing.
---
by Nora Burglon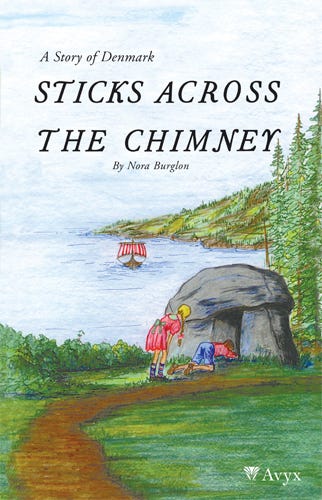 Richly layered with mystery and intrigue, Sticks Across the Chimney tells a captivating story of two Danish children and their widowed mother, struggling to survive on a dilapidated farm.
The children's wit, compassion, and creativity influence events and touch everyone around them. It's an authentic look at rural Denmark in the 20th century.
---
by Pilar Molina Llorente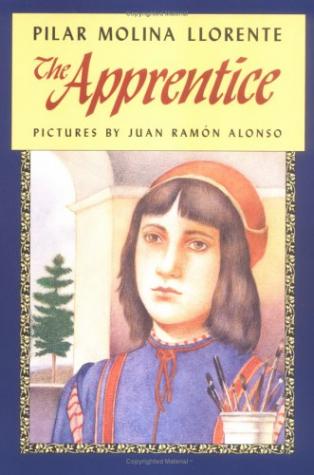 The main character is Arduino, a young 13-year old boy whose desire to become a painter triumphs in the face of overwhelming odds. When he is faced with a secret about his master, will he risk forfeiting his dreams?
Set in Renaissance Florence, Italy, this page-turner has wonderful historical detail and character development.
---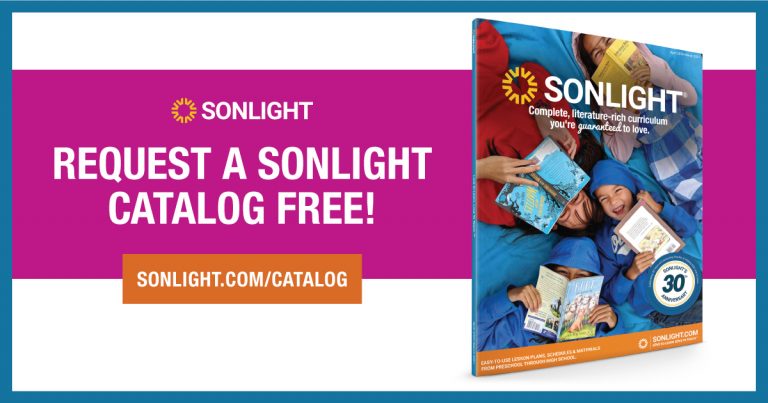 To see more top-notch books and our complete book-based homeschool programs, ask for a complimentary copy of your catalog today.